How to start outdoor rock climbing
With Hangar Outdoor Days, you can hitch a ride to a local crags and get to grips with real rock, as safely as possible, thanks to our coaches.
We don't charge a penny for our outdoor days, because we're so keen for as many of our customers as possible to experience outdoor bouldering and fall in love with the pursuit in the same way we did.
Hangar Days Out are our gift to everyone.  Founding directors Ged Mac, Crispin Waddy and Stephen Challoner all learnt to rock climb outside. They too were taught for free, by their friends, and these formative days set their lives on a different track: forging friendships, businesses, travel, love of wild places and nurtured our environmental and social philosophy.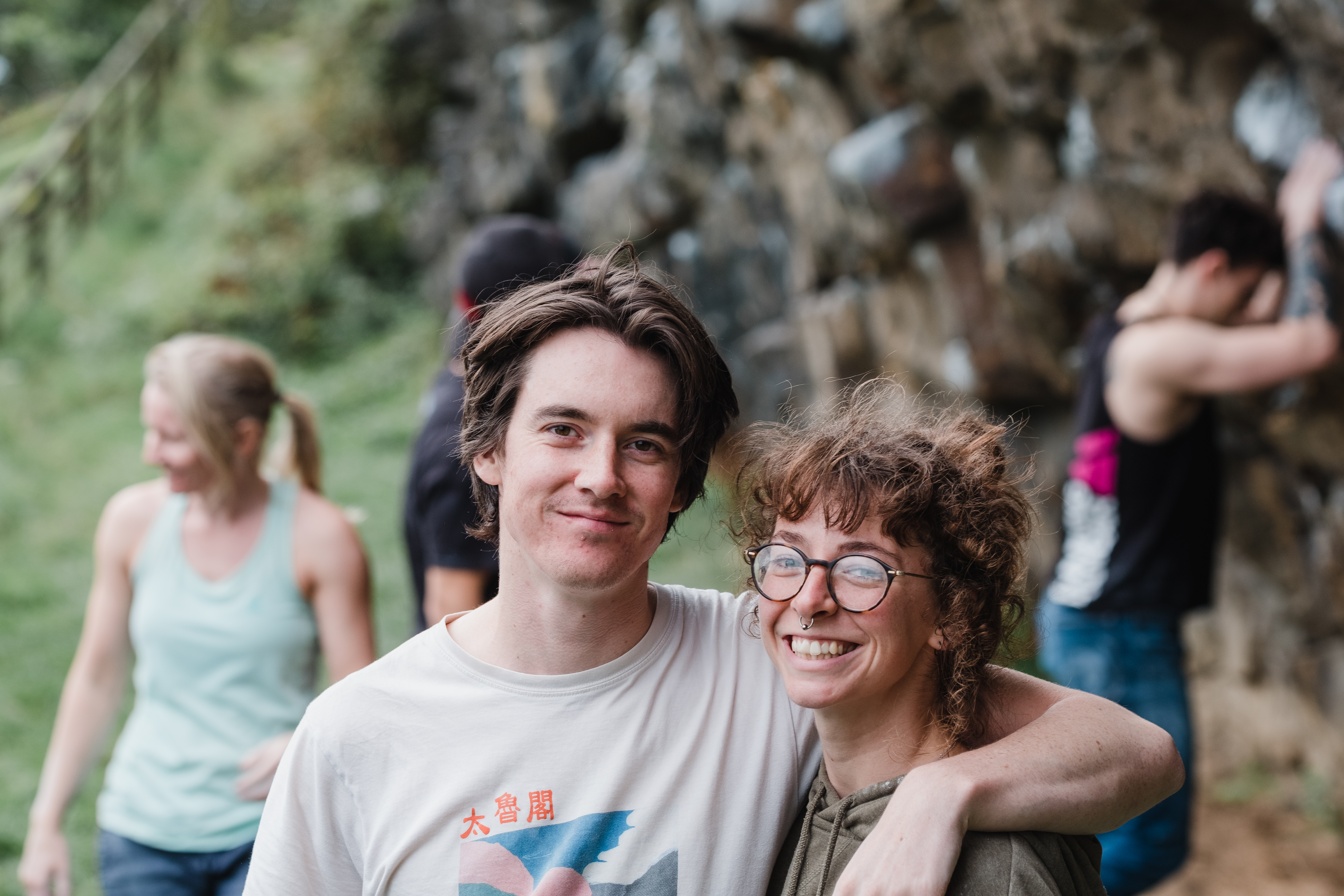 We believe the rocks of the world should be a free and precious resource for all, as it was for us. That's why we want to take you there to share our passion with you and teach the ethics that preserve and celebrate this fragile resource.
The natural rocks of the world are our shared heritage that connect us with the past, future and our global climbing community.  Will you find a new, never climbed before climb?  Did you know you get to name it and then it is recorded for all time?
Here is someone climbing a boulder called 'Crispin Waddy' V6 in the Happy Boulders in California. Is there a greater homage, than having an outdoor bouldering problem named after you? What would you call your first boulder problem?
Come on the journey and you might just find out!
For many of us, sending outside begins on the mats, where we hone our bouldering skills and build our fitness and confidence.
Find out more about the climbing classes and coaching available at The Climbing Hangar, to see where your journey upwards could take you.