GET Your monthly dose of Hangar psyche
Climbing news, upcoming events, and community highlights in one easy-to-consume, 5-minute newsletter straight to your inbox.
BOOK NOW

Get to grips with hundreds of climbs for every age and ability level today. If it's your first time climbing, you can book on to one of coach led Inductions. If you've bouldered before, you can simply rock on up.

BOOK NOW

FIRST TIME?

One of the best things about bouldering is how easy it is to get going. You don't need to be a athlete to try it, and what's more, you'll probably be better than you thought! But you may still have some questions, so where here to help.

NEED TO KNOW INFO
Myself & My daughter absolutely love this place, walls are very challenging but great fun. Plus staff are fantastic.
WANT UNLIMITED CLIMBING?
No joining fee, no contracts and no cancellation charges. Climb when you want, for as often as you want for less than the cost of three monthly pay-as-you-go visits.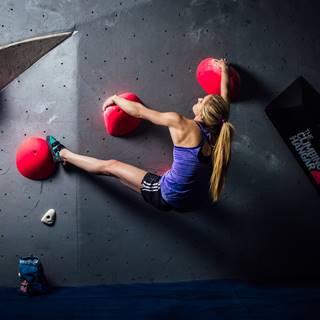 The latest from the Hangar