What's The Climbing Hangar Squad?
Hangar Squad is an U18 climbing team where our brightest junior climbers hang out, hone their skills, and work towards represent The Hangar at regional and national events (if that's what you want to do).
To join the Hangar Squad you just have a passion for bouldering. If you love climbing regularly and wish to try hard and get better with help from experienced coaches, then Squad is for you!
Being part of the Hangar Squad takes dedication, but the payoffs in development and fun are huge.
Want to join our climbing team?
Spaces are limited, but we run frequent try outs to make sure all our new talent gets a chance to join.
A Squad membership includes weekly 2-hour coaching sessions, Hangar Squad kit, unlimited access to the wall to practice, access to our private Instagram group for ongoing coach support, and being part of an amazing supportive community of like-minded climbers - all for £45 per month.
Your local Hangar can provide further information on what's involved locally and when your next try outs will be taking place.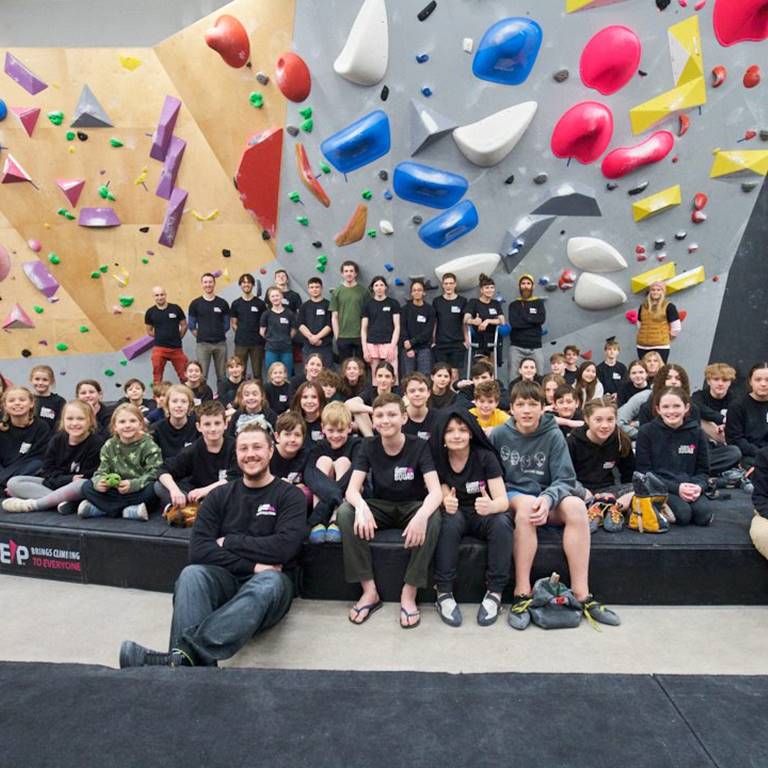 How does Hangar Squad differ from Rock Club?
Hangar Squad is a training group that are dedicated to improving their climbing skills. This is a strong community where lifelong friendships are built as you train with the same group each week.
Our Hangar Squad training programs are periodised towards important competitions for British team selection and regional national competitions, such as BMC Youth Climbing Series.
As part of the Hangar Squad, you will also be invited to Squad Camp which is an inter-site competition series. All of the Squads from all of the sites get the opportunity to compete against each other at one of our Hangar venues in a friendly environment to win the title of strongest squad.
These days are also treated as training camps where we teach important things such as goal-setting and we will be running skills workshops and the assessments.
Get in touch
Find out more about The Hangar Squad in your local venue, and tell us about your kids, by getting in touch below.