Why Choose Us?
We get it - climbing is a personal journey, and you deserve coaching that's tailored to your unique needs. That's why we offer:
Expert Coaches: Our certified coaches have extensive climbing knowledge and a passion for helping you succeed.
Flexible Options: Choose between group coaching or 1-1 coaching, depending on your preferences and schedule.
All Skill Levels: Our coaching programs are designed for climbers of all levels, from beginners to advanced.
Comprehensive Approach: We focus on not just the physical aspects of climbing, but also technique, mental strength, and injury prevention.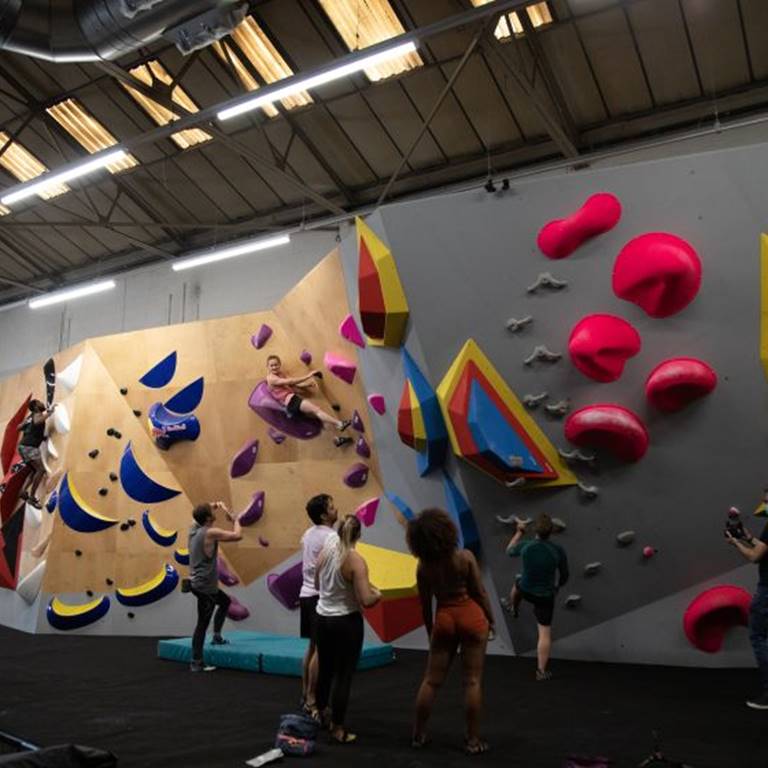 Climbing Classes
From classes for beginners to the skillful next steps, or social climbing groups like Hangar Women Rock, we offer a variety of coach-led sessions.
When you join our group coaching sessions, you'll not only learn from our expert coaches but also from like-minded climbers. It's a chance to gain insights, motivation, and support from a community that shares your passion for climbing.
Best of all, they're free with a Climbing Hangar monthly membership!
1-2-1 Coaching
Our friendly, helpful and highly-qualified climbing coaches are here to help you make progress in your climbing.
If you prefer a more personalised approach, our 1-1 coaching is perfect for you. With individualised coaching plans, you'll receive focused guidance and feedback to address your specific weaknesses and goals. You'll have the flexibility to schedule coaching sessions that work best for you, and you'll get the targeted improvement you need to take your climbing to the next level.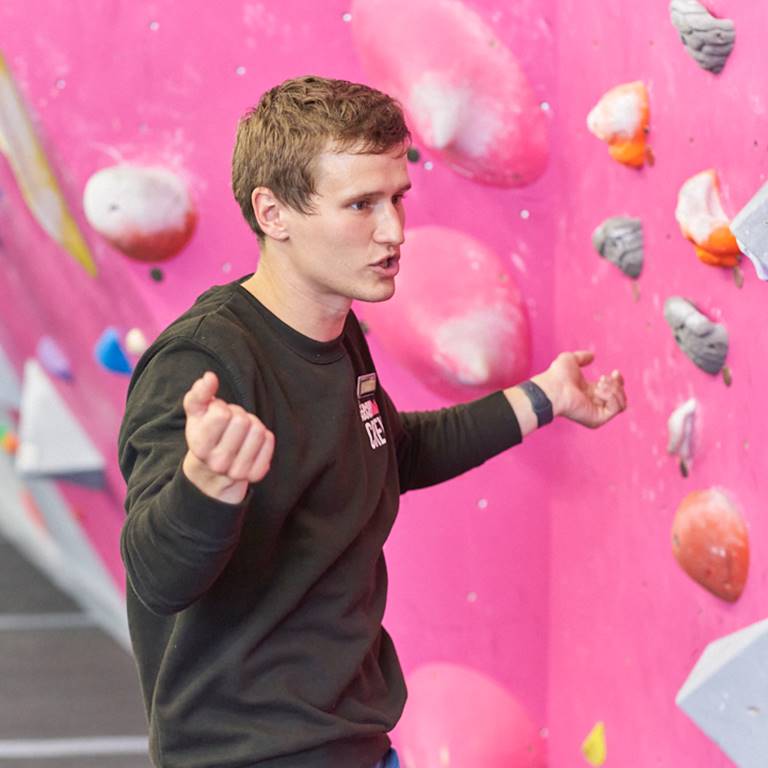 Hangar Women Rock
We run weekly group climbing sessions just for women.
Hangar Women Rock is more than a climbing class, it's a social event where climbers can meet other likeminded individuals and boost their psyche levels!
These sessions are for anyone with lived experience of misogyny - however you identify.