Indoor Climbing Wall Etiquette
If you've never visited an indoor bouldering wall before, you may not know where to start. Fear not! We are here to lay out some basic etiquette rules so you know what behaviour is expected of you and what you can demand from others.
Be considerate of others
We're all here to enjoy our climb so please be respectful of others at the wall. Some people are here for the first time, some are here for an intense training session, and some are here for a casual climb – everyone is working towards different goals so please remember the key etiquette rules below.
If you're not sure, ask
Climbers are a super supportive bunch so if you're ever unsure of a certain move, beta, where the toilet is – just ask! We always make sure to have staff walking the floors but equally other climbers at the Hangar are always friendly and helpful too.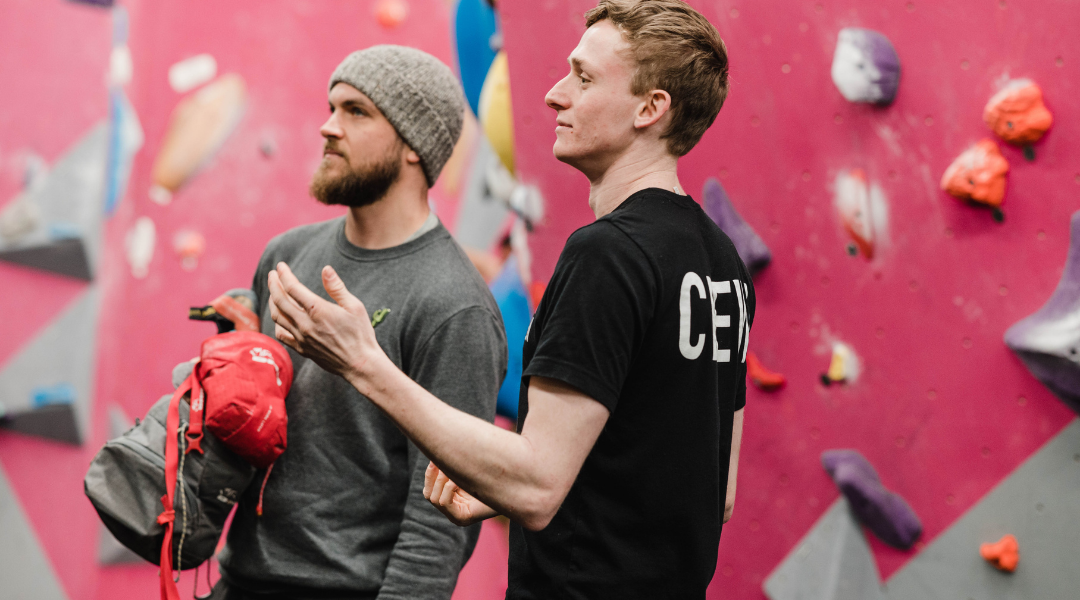 Brush your holds
A build-up of chalk on climbing holds clogs the surface and removes friction, causing a slippery feel. Brushing holds on the climbing wall removes excess chalk and improves your grip when climbing. A second etiquette rule that sits under this one is that whoever brushes the hold is the person who is climbing that route – don't barge in when they have their backs turned!
Don't sit directly underneath a problem
Don't hog up space on the wall when you are taking a rest. Sitting under a problem will prevent someone from being able to climb that section of the wall. If you need to take a rest, sit on the edge of the mat or in the café – a decent distance from the wall and anyone potentially falling on your head! Equally, if you spot somebody climbing on the wall, don't hover underneath them in case they need to dismount.
Don't be a beta sprayer
Climbing can be a very social sport, however, part of the fun is the problem-solving element of the climbs. Please don't advise people on a beta if they haven't asked for help. Not only does this take a large part of the climb away from them, but they may also even be creating a little challenge for themselves that doesn't comply with the intended beta. On the same note, if somebody is struggling, please do ask if they want some advice as, even if they don't accept, most people will appreciate the offer.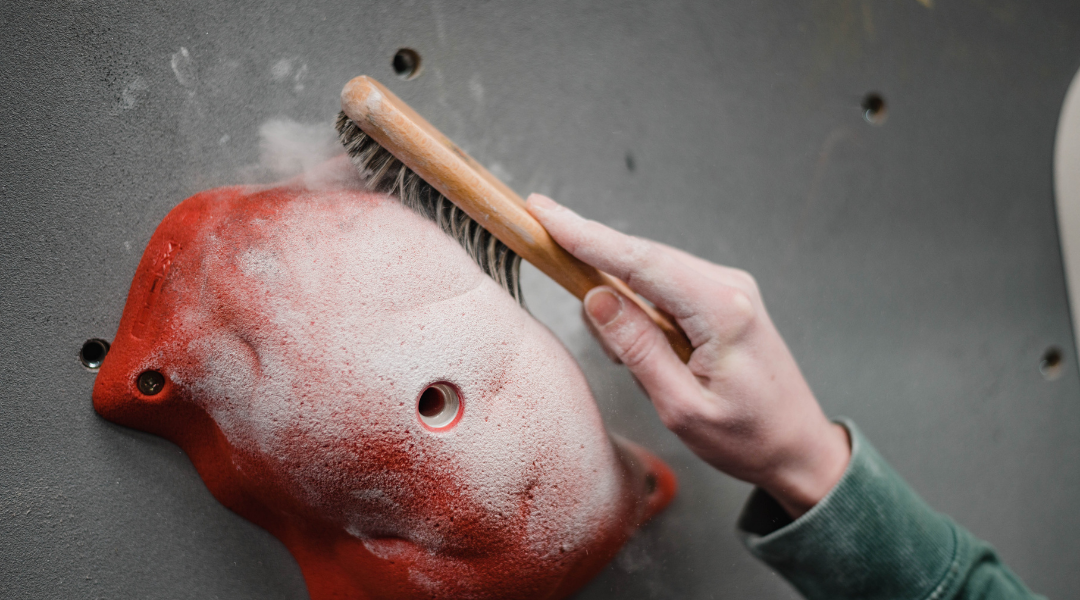 Only bring what you need to the wall
Mat space is limited, especially in smaller climbing gyms. Every Hangar has lockers and changing areas so there's plenty of room to leave your things, so you only need to take the essentials onto the mat. You will probably only need your chalk bag, water and climbing shoes and you'll be good to go.
Watch your language
It can be frustrating when your foot pops or you dry-fire but please be considerate that there may be children around so keep the bad language to a minimum and at a low volume.
Please leave your top on
Nobody wants to see that!
Let us know if you disturb a route
If you break or damage anything, or even something as small as changing the angle of a hold, please let one of the team know so we can fix it asap.
Feeling ready to climb?
Now you're fully in the know about how to behave at the wall, you now need to know how to actually climb! Visit your local Hangar and attend one of our coach-led sessions.