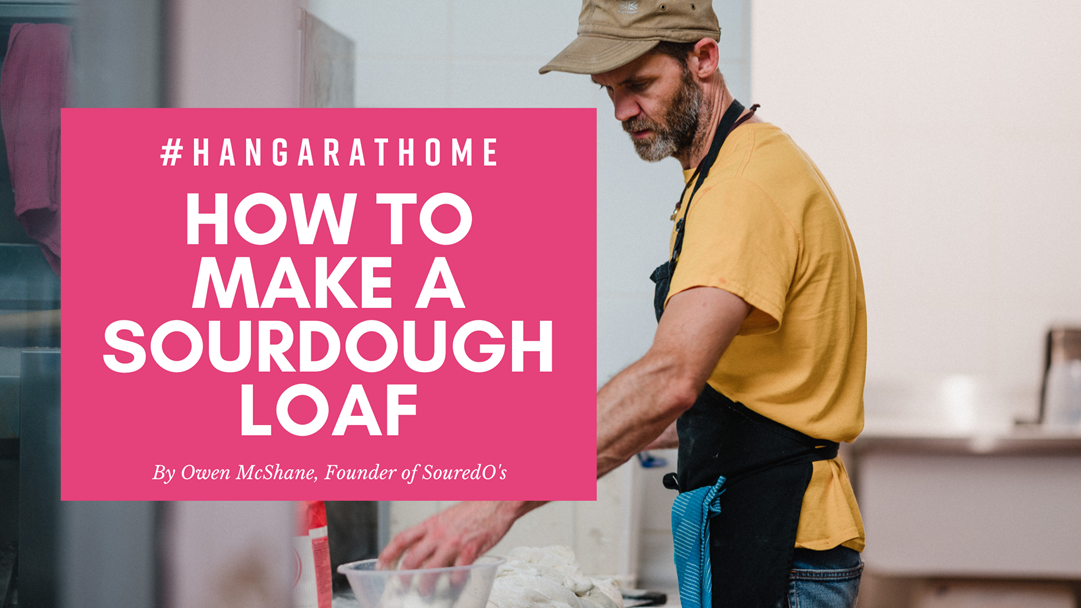 Part 01: How to make the starter
To make a sour dough loaf you first need an active sourdough "starter."
This is an actively fermenting mixture of flour and water which harnesses the actions of natural environmental yeasts to make your bread prove and rise.
Making your own starter is easy it just takes a little time.
1. Clean a small Tupperware container (an old takeaway container will do) which has a lid. Make sure it is ruthlessly clean.
2. Mix 100ml of flour with 100ml of cold tap water in the container (we are working with volumes rather than weight here).  Leave this somewhere out of the way in your kitchen without the lid on.
3.  Go and look at the container every day, by day two or three bubbles should start to appear on the surface of your mixture, this shows thing are starting to happen.  At this point throw half of your mixture away and "Feed" your mixture with 100ml of flour and 100ml of water, give it a good mix and put to one side with the lid on.
4. Repeat the throw away and feed process daily for around four or five days. On day four / five the mixture should smell fruity and boozy, this means it it ready to use to make bread.  At this point you can either start baking, or pop your starter in the fridge ready to be fed and used every three days or so.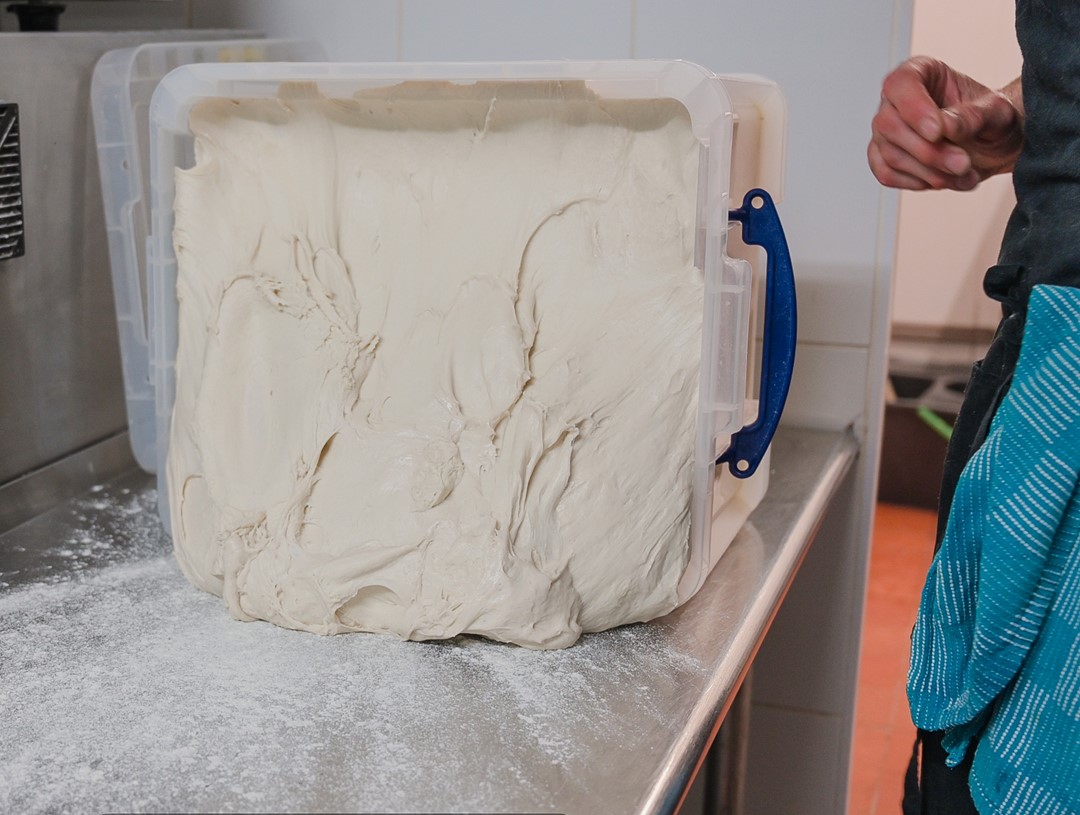 Part 02: How to make a sourdough loaf
Now that you have an active starter you can go ahead and make bread, this take a quite a bit of time, but not very much effort. Most of the time in this process is taken up by proving (rising) which means you can leave you loaf alone and get on with other things.
Day 1: Today there are a few stages to complete
1. Feed the starter with 100ml of flour and 80ml of water, leave in a warm place. In a couple of hours time the starter should be frothy and bubbly and  is ready to use
2. Put a teaspoon of salt in a bowl, drop 500g of flour onto this. Pour 200ml of starter on top of the flour, finally drop 250ml of water into of this. Combine together with a wooden spoon untill a dough is formed (may need to add a touch more water if the dough is too dry). 
Turn dough out onto a floured surface and kneed (stretch and fold) untill smooth (don't over kneed, just bringing the mixture together). Place dough in an oiled Tupperware container or return to an oiled mixing bowl covered with cling film, and leave untill the evening. Your starter can go back into the fridge.
3. Before you go to bed, turn risen dough onto a floured surface, gently stretch into a square, gently fold like a letter going into an envelope (fold one third up and then the remains two thirds over this). Rotate by 90 degrees and roll up into a sausage shape roll backwards and forwards gently to elongate and form a lozenge shape. Lightly flour a flat baking sheet and place lozenge on this seam side down, cover with a tea towel and put in the fridge overnight!!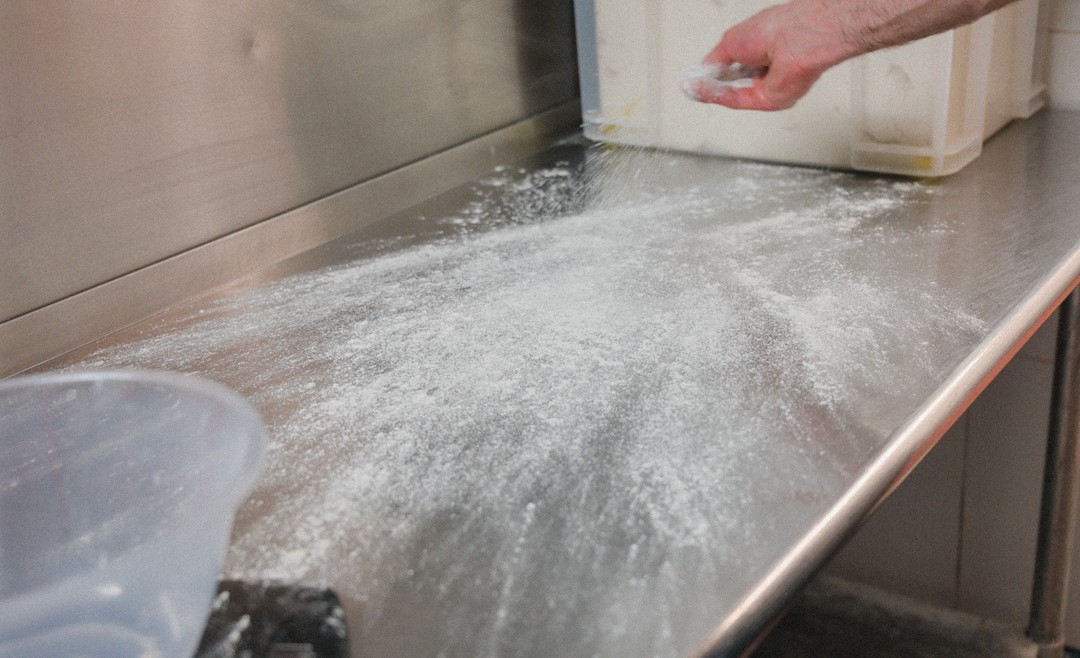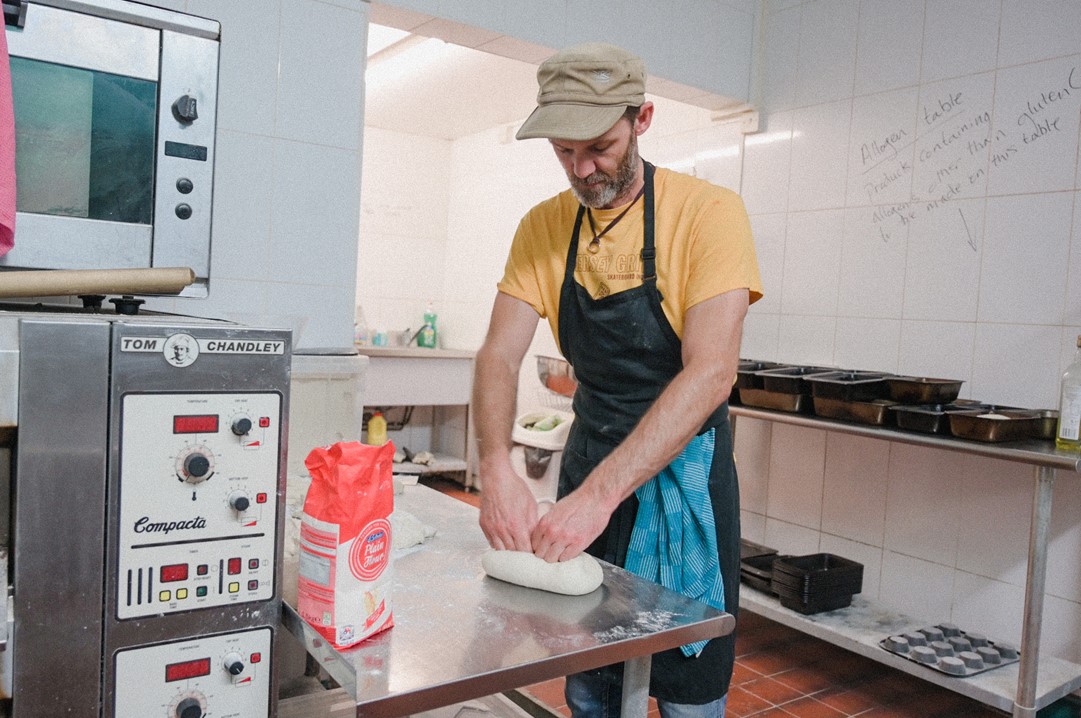 Day 2: Bake day.
You can do this at any time but I would suggest doing this first thing in the morning.
 To bake, put your oven up high around 230 degrees C or as close as you can get it. When the oven is hot enough take your loaf out of the fridge slash the top with your sharpest knife. Put the loaf in the oven and turn down to 200! Bake for 35 / 40 minutes! When you take the loaf out it should be golden brown and should sound hollow when tapped underneath!! If the loaf sounds dull when tapped bake for another 5 or 10 minutes.
Cool your loaf on a cooling rack for an hour or so and then attack with butter, jam, or anything else you can get your hands on. Enjoy Soured-O's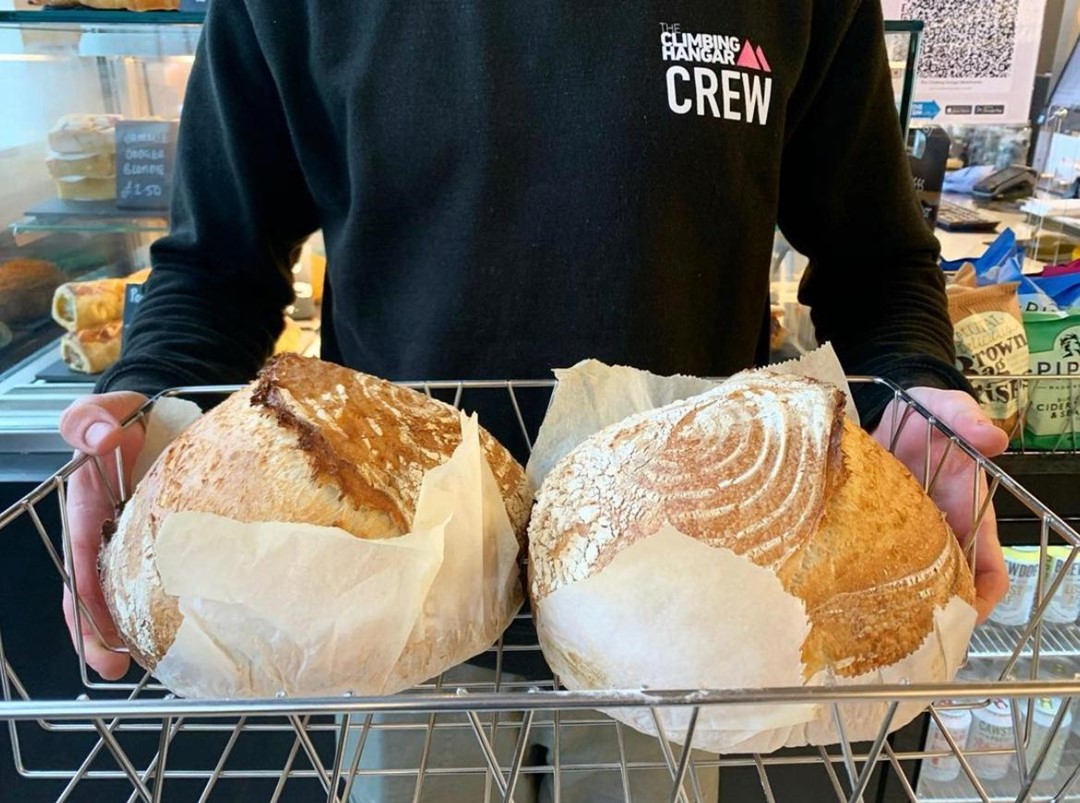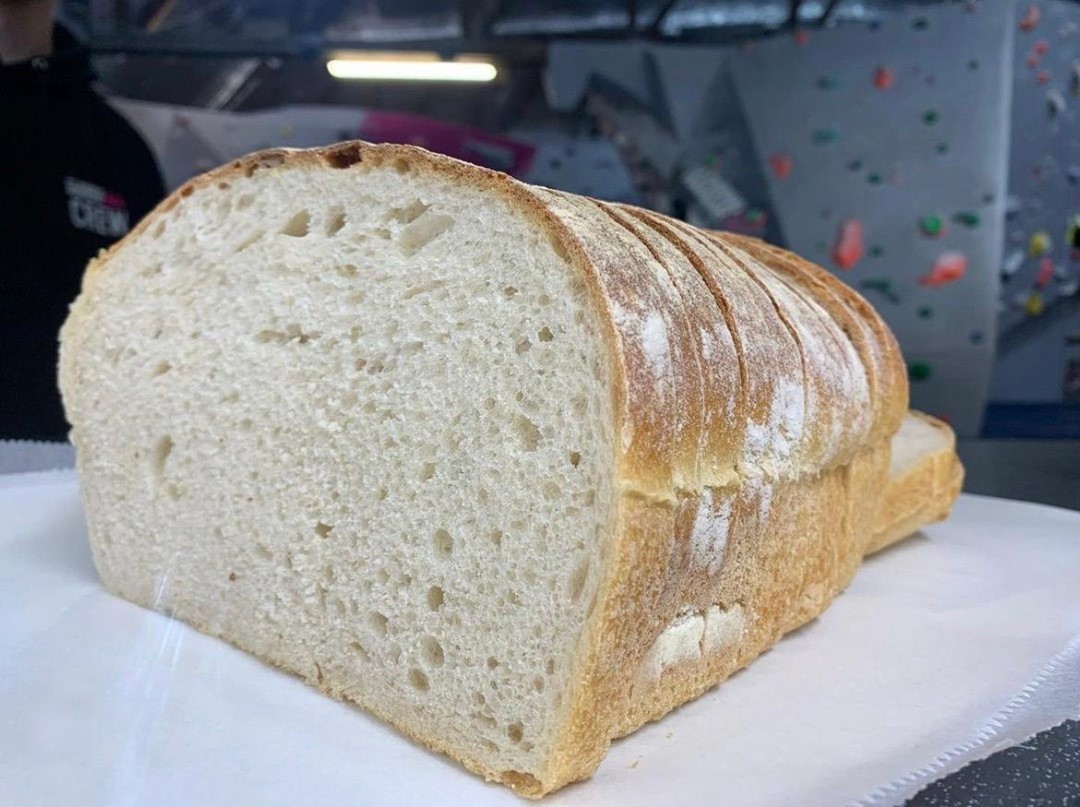 Owen is based in Liverpool and delivers bread, dough and much more to a wide variety of pubs, restaurants in cafes in North West, including your very own Climbing Hangars.
SouredO's bread is 100% vegan and 100% tasty.
In addition to baking a mean sourdough, Owen is strong climber, but insists his crazy dyno days are behind him. (You're never too old, O).
Follow SouredO's on Instagram: @souredos
And find out more about Real Bread Week at https://www.sustainweb.org/realbread/national_real_breadmaker_week/ 
BUY A HANGAR GIFT VOUCHER
Support the Hangar community while we are closed by purchasing a gift card which can be redeemed when we reopen.
TCH gift cards can be used to purchase future climbing sessions, spanking new climbing shoes, or tasty treats made with SouredO's bread.
You're investing in something good for yourself or someone close to you, and you're supporting our business at a critical time.
Win-Wins don't get much more winning than that!