Healthier
Indoor climbing is more than a total body workout. It's a series of fun mental puzzles to solve. You're about to try a physical and mental workout that has thrill-seekers all over the UK hooked. It's exercise with a side of fun. And when exercise is fun you want to do it a lot more.
Happier
A trip to the Hangar is about more than a workout. We have a big, spacious coffee shop for you to enjoy; serving fresh local coffee, handmade sourdough pizzas by our very own in house chef and a ton of other cakes, snacks, smoothies and more. Feed your soul on the wall, and then feed your face in the café.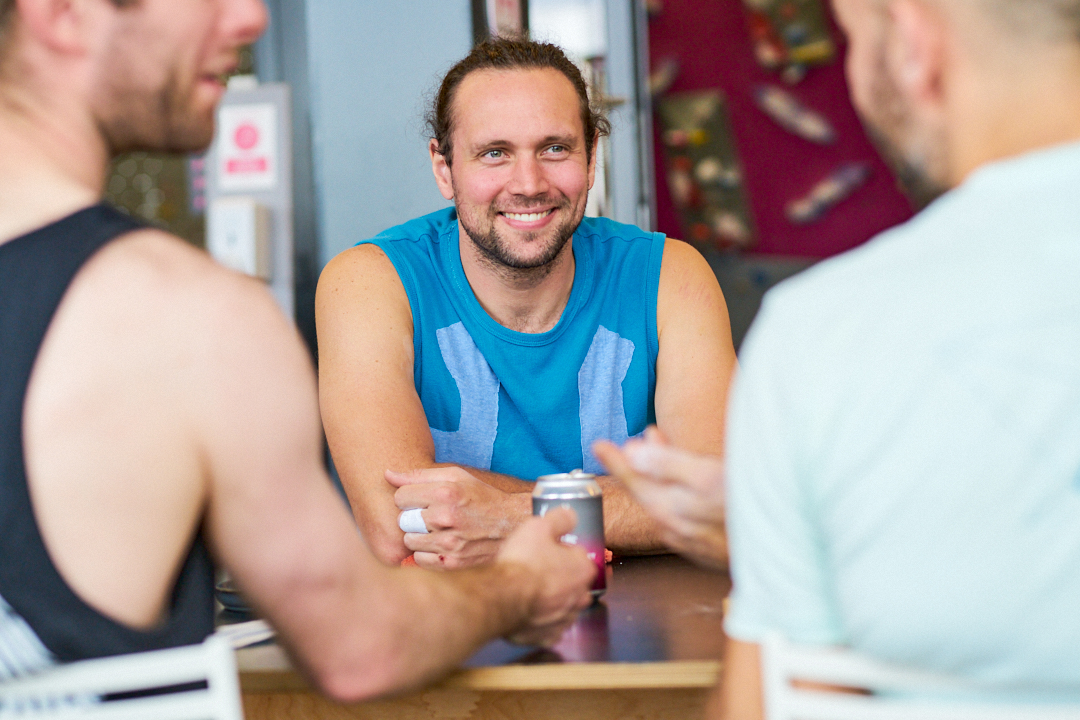 Better Connected
The Hangar isn't a gym, it's a community. We host socials, comps and other events, and provide a platform for visitors to hold their own group climbing sessions or join some of ours. Through weekly get-togethers like our Hangar Women Rock sessions, visitors meet friends for life. And you don't even have to climb to have a good time. Come grab a drink and relax in a cool place to hang.
Indoor climbing FAQ's
Is indoor climbing dangerous? Do I need upper body strength? What should I even wear?!
As a first time climber, you're bound to have a few questions.
Pro climber and Hangar ambassador Alex Waterhouse runs through the answers to some of the most frequently asked ones.
Hangar membership
UNLIMITED CLIMBING AND A BUNCH OF PERKS FROM £26.99 PER MONTH
(Membership cost differs by site)
The best value way to get the most from TCH is to sign up for our unlimited-climbs monthly membership. Did you know that if you visit more than twice per month you're already saving money on the regular cost of entry? And if you wanted to you could climb every day. Membership to the Hangar also comes with a bunch of additional perks, including...
Two free guest passes per month for family and friends

Free entry to our climbing classes like First Steps, Next Level and Hangar Women Rock

Exclusive discounts on retail and cafe

Invitations to members-only events
LEARN MORE ABOUT THE HANGAR
We regularly update our blog with articles by our crew and our sponsored climbers, plus informative articles, videos and news about TCH.
You're a part of the community now, so hit the Hangar blog and