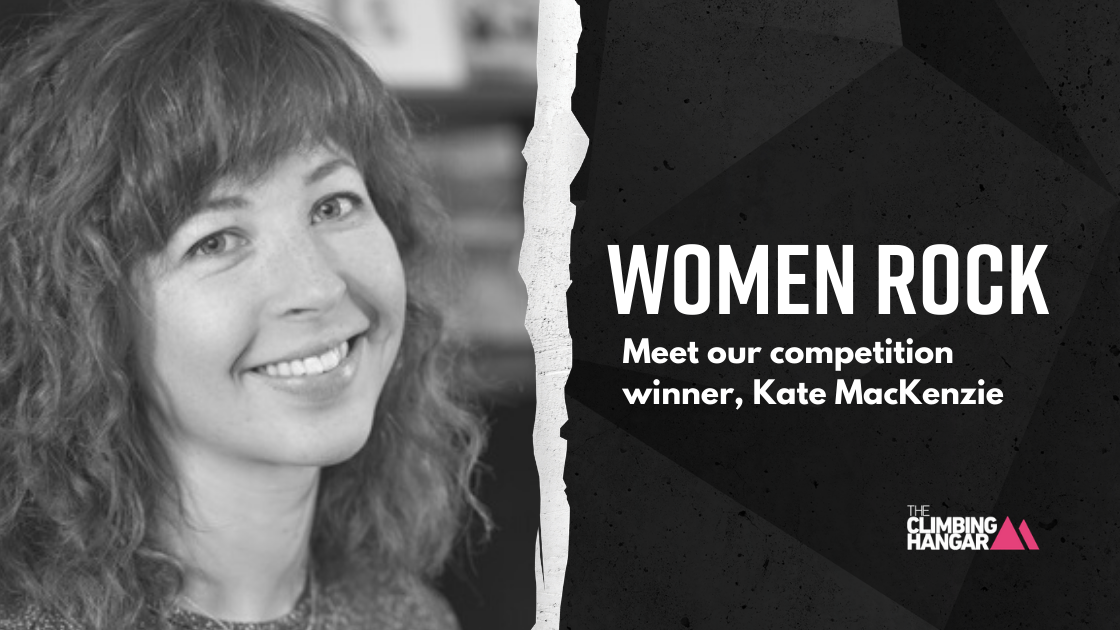 When did you discover climbing?
I first tried climbing about 5 years ago, but I struggled to get into it at first - probably because I wasn't immediately good at it! In late 2018, I was struggling with feeling a bit down and directionless, when I stumbled upon the London Climbing Hangar Women Rock group lead by Olivia Anstee. Something just clicked in those sessions and I've been obsessive about it ever since!
What do you like most about the sport?
As a somewhat anxious and neurotic person, I've found climbing to be really meditative. The problem solving aspect of it encourages you to focus, be present and let go of distraction. It's also helped me deal with failure better, and given me a more positive attitude towards my body too. An all-round tonic for mental health!
Do you climb outside? If so, where is your favourite place to climb?
I've climbed outside just a handful of times, but have been really lucky to visit some amazing places for it - both in the UK and abroad. It's hard to pick a favourite when they've all been so different, but the slate-climbing in Llanberis has to be up there for me personally. 
What would you say to other young women who might enjoy indoor climbing but be too afraid to try?
If my personal experience is anything to go by, climbing for the first few times can feel particularly intimidating as a woman. I felt like I wasn't physically very good at it and the traditional perception of climbing as male-dominated was somewhat off-putting. 
If you're willing to give it a chance, however, I think climbing can be rewarding exactly because of the way it disabuses you of those first impressions. At a basic level, it's an amazing way to build strength, physical coordination and confidence. It also quickly becomes addictive to push yourself and overcome your expectations - whether that is by unlocking new techniques, figuring out a climb, getting stronger, or just enjoying the movement. The climbing community is also incredible; always friendly, often supportive and, increasingly, inclusive and diverse. 
Getting started is the hardest bit, and so my best recommendation would be to find climbing friends, a climbing group, or even a women's climbing group such as the Hangar Women; this made all the difference for me when I started out. 
Have you always been interested in art and design?
Definitely! I come from an arty family and have been subjecting people to my drawings from the moment I could hold a felt-tip pen. I still haven't worked out how to make a living from it, but I'm lucky enough to work a job that gives me free time to keep practicing. 
Tell us about your design for the Women Rock competition: why climbing shoes? Can you tell us about your design style? Etc.
As a new climber with poor technique, I went through a lot of climbing shoes - so naturally spent quite a lot of time in the market for a new pair. I got obsessed with their colourful aesthetic and they sort of just became a regular subject for sketches and experiments. 
I actually had an idea for a Women's Rock T shirt design made from climbing shoes back in 2018 when I was regularly climbing with Olivia and the girls. I never quite got it finished, but when the competition was publicised this year it felt like some kind of beautiful full circle. I don't have a very consistent aesthetic as an artist, but I just knew it needed to be vibrant and joyful because that is how being a woman in climbing makes me feel!
Are you working on any other design projects at the moment?
I'm always working on a few different things - I love being commissioned to do art for people's books and albums and game ideas - being an illustrator can sometimes be isolating so it's really cool to work with other creative people when possible. I also make art to sell as prints from my instagram - usually nature and mountain themed - but you'll find some climbing shoes on there as well! 
When you're not climbing, or designing super cool t-shirts, what do you enjoy doing?
Art and climbing take up about 95% of my free time to be honest! I work as a tutor of law and maths - so I spend a bit of time reading and writing about those subjects too. Other than that, I basically like the normal things: seeing friends, being in nature, saying hi to other people's dogs... that's about it really!
BUY THE WOMEN ROCK FUNDRAISING TEE
When you purchase the Women Rock t-shirt, you support two fantastic female focussed charities.
100% of the profits from our t-shirt campaign are being donated to Refuge and Black Girls Hike UK.
But the t-shirt is only available until 30 April 2021.
We're working with weareprintsocial.com, which works like crowd-funding: they take orders until the campaign end date, then manufacture all the purchased tees. Grab yours before the campaign ends and they're gone forever.