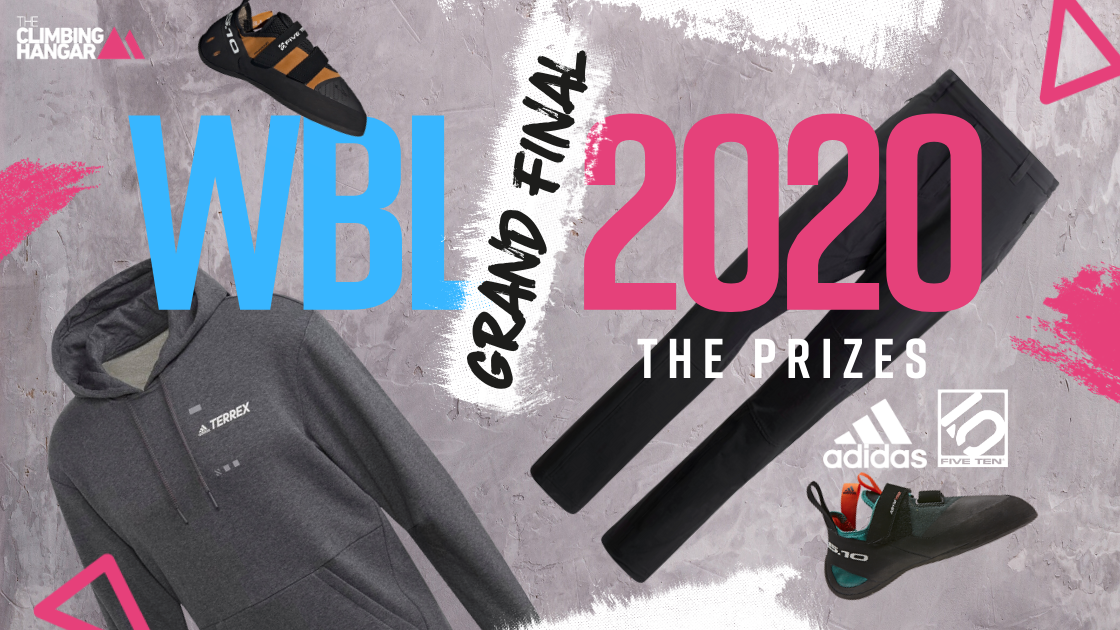 Hoodies, climbing shoes and more!
This year, we're working with adidas, Terrex, Five Ten, Friction Labs and a host of other top climbing brands to bring a thrilling range of prizes to the table for the grand final of our Winter Bouldering League.
Win the Grand Final and you'll take home a coveted WBL 2020 medal, but that's not all...
The overall winners of the league will take home adidas hoodies, adidas Terrex multi-trousers for men or women, and their choice of Five Ten climbing shoes. But the top guys and girls at the competition aren't the only ones leaving with goodies. We'll also have prizes on the night for raffle winners and other giveaways to ensure that the comp is fun and worthwhile for everybody and not just the wods.
Our junior winners will receive goodie bags with a variety of sweet climbing equipment:
Kids comp ages 10-13
Large bag of Friction Labs chalk
Davey Boy chalk brush from Silly Goat
adidas Five Ten climbing shoes
Kids comp ages 4-9
Variety pack of Friction Labs chalk
La Sportiva chalk bucket
adidas Five Ten climbing shoes
Food, drink and good vibes
Of course, there is more to a Hangar event than just give aways! We're offering special street food menus on the night, craft beers and Hangar cocktails, and every Hangar venue will also have live DJ's on hand to soundtrack their comps and kick things into gear for the afterparty too.
The events are guaranteed to be a lot of fun and scorecards cost just £3 for adults and £1.50 for kids.
WANT IN ON THE WBL ACTION?
Find out more and book a scorecard for your local event, via the link below: