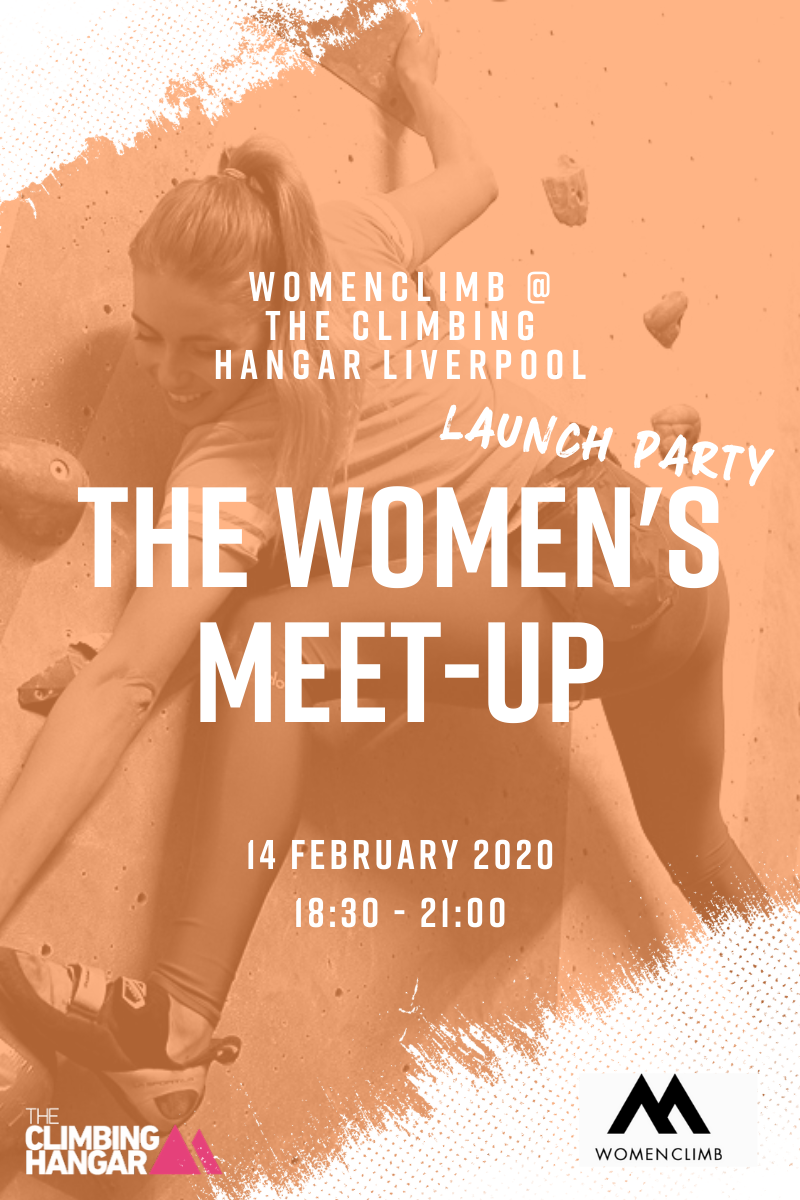 Womenclimb is the UK's biggest female climbing community. Their aim is to provide inspiration and support, to help women find like-minded climbing partners, improve their skills and boost their confidence. 
With members across the length and breadth of the UK, the community is fast becoming the go-to for female mountaineers, trad climbers and boulderers. Now in addition to the outdoor meet-ups provided by the Womenclimb team, they are also working with key partner gyms to host indoor coached sessions to help women improve their skills and confidence, whether they aim to take their climbing skills out into the world, or simply want to gain more enjoyment from their indoor climbing sessions. 
Emily Pitts, from Womenclimb, was delighted to strike an agreement with The Climbing Hangar to provide weekly women's meet-ups, which could soon be available in yet more Climbing Hangar gyms. She said: "We are so proud to work with an indoor climbing wall that has long supported the developments in women climbing. As a key stakeholder in the formation of the Women's Climbing Symposium ten years ago, Ged and his Hangar brand are the perfect partners for our meet-ups. Our members will benefit from expert coaching by a member of the Hangar crew, and perhaps best of all, the Hangar cafe will be the ideal place to get some food and drinks and discuss climbing with other like minded women, before and after the session. We certainly hope that this is the beginning of a successful new partnership."
Hangar CEO Ged, was equally enthusiastic about the partnership, he said: "Our aim is to help people to lead healthier, happier and more connected lives through indoor climbing, and working with partners like Womenclimb can help us to accomplish this. You might attempt a bouldering problem alone, but climbing remains a tremendously social experience. Events like the Womensclimb Weekly Meet-up will allow us to help female climbers to access a support network of likeminded climbers who experience similar challenges, regardless of their climbing grade. You don't need to be a world champion like our very own Shauna Coxsey to get a lot of benefit out of climbing, you just need to be prepared to throw yourself into it, give a lot of effort and enjoy the feeling of progression. Climbing with our coaches at a Womenclimb Women's Meet-up is a great way to do so" 
For more information on Womenclimb and to sign up for the Weekly Women's Meet-up at The Climbing Hangar, go to https://www.womenclimb.co.uk.
NEW TO THE HANGAR? BOOK AN INDUCTION ONLINE
Save time, by filling out your waiver and booking your induction via the link below. The induction takes about ten minutes during your first visit, and booking in advance takes even less.
BOOK INDUCTION