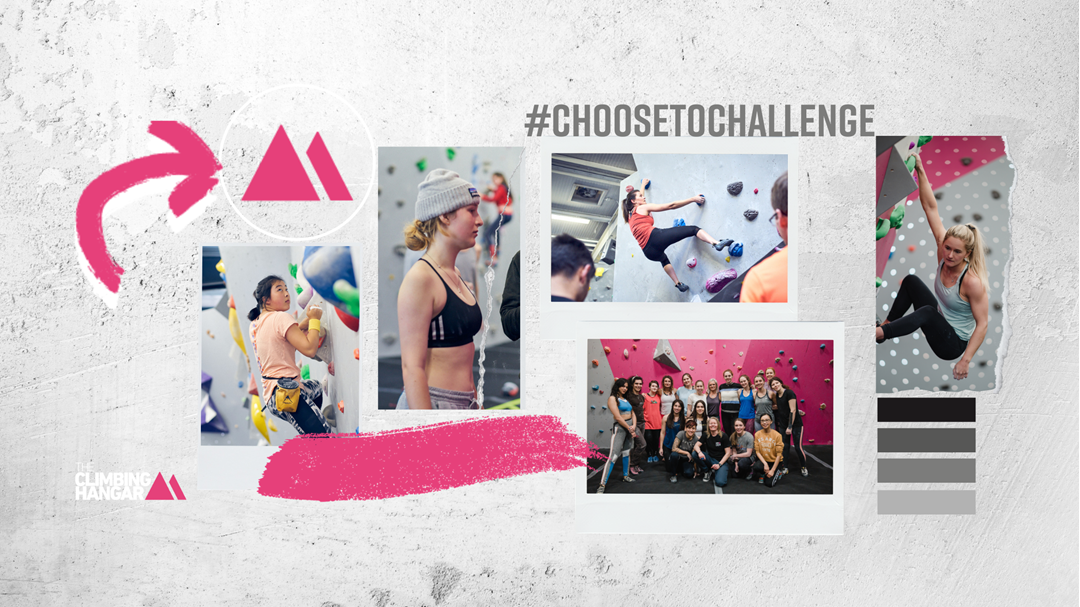 Our female route setters: Abbi, Jess, and Philippa. At the heart of the Hangar is great route setting at every grade, regardless of a climber's body type or experience level. Abbi, Jess and Philippa bring their own climbing styles, energy and strengths to the Hangar to create challenging blocs that diversify our climbing experiences on the wall. Meanwhile, away from the wall, they challenge the public perception of who a 'setter' is.
We also have to mention our pro climbing ambassador, the multiple world championship winning Shauna Coxsey. Before hitting the big time, Shauna worked at the Hangar and became our first female route setter and she still returns to set new climbs even now (when she isn't training for the Tokyo Olympic Games). Shauna claims that route setting has made her a better comp climber, as it encourages an appreciation of how climbs work.
Check out a film on our very own Jess Barrett and her journey to becoming a route setter.
Would you like to do more than climb other people's blocs? Would you like to create your own? Why not contact your local Hangar and express your interest in future setting opportunities? We may not be able to find a role for you right away but we are always on the lookout for talented and passionate female route setters and aim to create as many opportunities as possible.
Our female Crew, Coaches, DMs and Senior managers: Too many names to mention them all, but you know who you are! Our female crew contribute hugely to the fun, energy, professionalism, leadership and enthusiasm within our centres. But these individuals may not be aware that they are also role models for young aspiring female climbers and adults too.
Our Hangar Women Rock sessions are our most popular weekly climbing classes. Featuring a wide variety of people who climb at different grades and identify as women or non-binary climbers, these sessions have become more than classes. They are tight-knit climbing communities, on the wall and away from it.
The Hangar Women Rock coaches have been instrumental in motivating, encouraging, and developing a community of strong female climbers who challenge one another and have fun.
Find out more about Hangar Women Rock right here.
Our female food & beverage team members: Kerry and her dream team around the country. Not only skilled baristas and the creators of delicious foodie delights, the Hangar cafe team, led by the amazing Kerry Tudor, have revolutionised the Hangar menu and have been the driving force behind the Hangar's commitment to providing local, ethical and environmentally friendly food and drink services across all of our sites; something that has become super important to our staff and customers alike.
Graphic Design and Social Media: Kerrie, Katie and more. If you purchased, or simply admired, any of the Hangar apparel range then you appreciate the work of our designer Kerrie Walsh. Furthermore, if you saw any of the flashy photos of our apparel online, then you've seen the work of another of another key player, photographer Katie.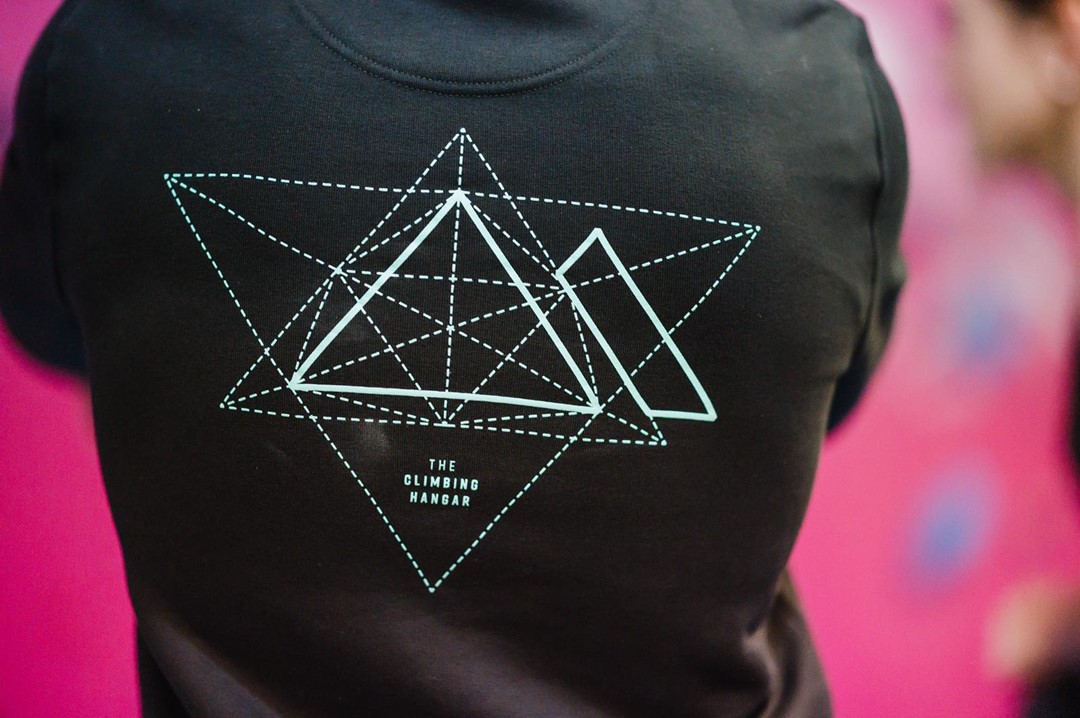 Kerrie Walsh was also one of the main brains behind our branding refresh and redesign in 2019. The Hangar works hard to curate a distinctive visual style for promos and comms, with stark, monochrome textures broken up by flashes of our distinctive Hangar pink.
The Women behind the scenes: Hannah, Laura and Kinsey. Most people probably don't know that behind the scenes the Hangar is made up of a formidable team with women taking up some of the highest-ranking positions within our company. Hannah (CFO); Laura (Commercial Financial Controller); and Kinsey (Finance Manager) are responsible for managing the overall operations and resources of the Hangar, as well as being responsible for making major decisions within our company. No pressure there then!
To all of the women within the wider Hangar Team: a massive thank you!
And to any women out there who worry that they might not have the strength or fitness for indoor climbing, (or might not have the experience and mental fortitude to run the head office of a national business) we'd hope the Hangar might inspire you to think differently.
#choosetochallenge
The theme of International Women's Day 2021 is #choosetochallenge. We should not only challenge deeply rooted stereotypes and assumptions about women, but we should also challenge our attitudes towards ourselves and what we believe we are capable of. The Hangar community is teeming with women who have gotten more from climbing (either as a hobby or a profession) than they ever thought possible. All it takes is a choice to challenge what you expect of yourself.
The Hangar is committed to equality for women in the workplace, climbing and wider society. We recognise that we are yet to see a female General Manager within any of our Hangar venues, so although we think we are on the right track in much of what we do, we are committed to working harder to ensure that any potential barriers for women excelling in work and play are broken down.
Carly Halliwell is an experienced climbing coach and Assistant Manager of our Hangar Liverpool Sandhills wall. When Carly's not at the wall, she's either hiking and bagging Wainwrights in the Lake District, mountain biking or wild swimming.