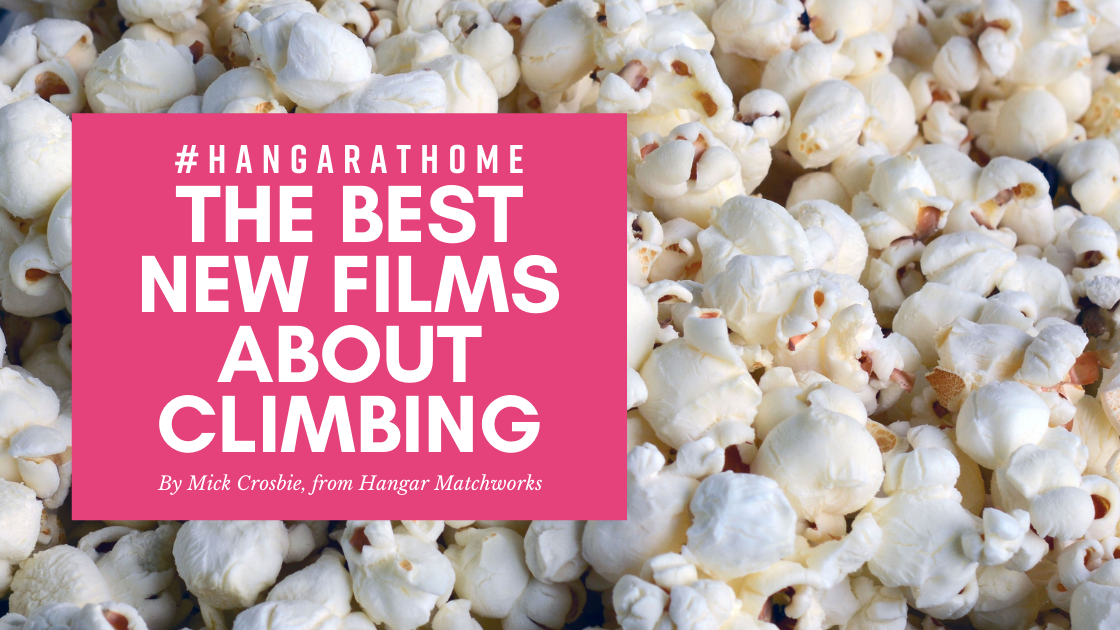 Black Ice (Reel Rock 15)
Reel Rock 15 is a film series telling the stories of climbers and their ascents. The movie "Black Ice" takes climbers from Memphis Rox Wall on their first ice climbing trip. Memphis Rox is a not-for-profit climbing gym, where members pay what they can to get access to the world of indoor climbing. Black Ice is directed by the gym's own Malik Martin (@malikthamartian), a POC climber and storyteller who is perfectly placed to talk about the under-representation of black culture in the world of climbing.
I caught the latest Reel Rock film premier online this year and as usual was blown away by the films. I was luckily able to enjoy some great discussions, with a group of friends, around the films after we had all been able to watch them separately. Which was such a great lockdown gift, the feeling of shared experience had been missing and our opinions on the films gave rise to healthy discussions. The film Black Ice stood out to me, with such an inspiring story, alongside great production and characters. I can honestly say it made me want to do so much more as a gym operator to improve access to climbing.
Light
Light is the debut documentary by Caroline Treadway (@carolinelovesphotos). The film tackled the hidden world of eating disorders in professional rock climbing as the filmmaker follows two best friends on their harrowing journey in a courageous narrative that breaks the silence about the sport's darkest secret. Angie Payne, Emily Harrington, Andrea Szekely and Kai Lightner share their struggles and insights in this powerful film about the quest for lightness and its dangerous legacy. This film was directed, written, edited and produced by women and since International Women's Day 2021 is just week's away, there's no better time to celebrate this important film.
I have personally struggled for as long as I can remember with my weight and body image. I have never climbed at an elite level, or will, but both inside and outside of climbing the level that diet culture permeates is intense. I hope this film will help us start to turn a corner and have more open, honest discussions which get men and women involved. I would strongly encourage everyone to watch this great documentary.
World Class: The Story of Aidan Roberts' Bouldering Breakthrough
Ever been on a run of form where you smashed ever proj, and felt like you couldn't be stopped by any boulder you set your eyes on? Nah, me neither. But "World Class" tells the story of a hot steak unlike many others, and shines a spotlight on one of the most exciting new names in the sport. This film follows Aidan repeating multiple 8Bs to then establishing first ascents all the way up to 8C and 8C+ with Superpowers and Outliers. It's great climbing inspo, and just a fun watch besides that. Seeing loads of relatively local crags featured with such a humble down to earth character as Aidan and the shadow of Gaskins to follow made this a really awesome film for me. Absolutely worth watching if you need to build psyche again before tackling your first session returning outside.
Rotpunkt: Bibliographie | Alex Megos climbs his hardest project yet
Alex Megos isn't a guy who typically takes years to complete a project. But this is a story three years in the making, as injuries, doubts and Olympic qualification kept an ascent of Bibliographie of his reach. It wasn't until covid-19 hit, that Alex found the chance to return to Ceuse and finally get this one done. It's one of the hardest climbs on the planet and Rotpunkt: Bibliographie is a fascinating look at one of the best around overcoming a challenge unlike any other. Again, perfect to watch if you need a strong shot of psyche in the arm.
Bonus pick: Jam Crack with Ray Wood
While not technically intended as a film, Niall Grimes podcast is a constant part of in my climbing content diet. In this recent episode, he catches up with Ray Wood, North Wales based climbing photographer. Along with it being another great episode, with an interesting guest, and insights into the history and evolution of climbing photography, this episode has really reignited my interest in photography and trying to be better at capturing moments in time.
The conversation talks about the benefit of capturing group photos to secure moments in time, which struck a chord with me. The general easy to enjoy nature of the interview makes for perfect listening or viewing when looking for a distraction.
BUY GIFT VOUCHERS ONLINE
Support the Hangar community while we are closed by purchasing a gift card which can be redeemed when we reopen.
TCH gift cards can be used to purchase future climbing sessions, cafe treats or something from our shops, like Hangar apparel or spanking new climbing shoes.
You're investing in something good for yourself or someone close to you, and you're supporting our business at a critical time.
Win-Wins don't get much more winning than that!