The Benefits of Youth Climbing Competitions
Written by Louise Flockhart 
When I was 8 years old, I discovered climbing. I've spent the 10 years that followed spending pretty much all my free time at the climbing wall. Having just completed my final youth competition, it feels a good moment to reflect on everything I have gained from the sport.  
A bit about me - I started climbing by chance as my local soft play was at EICA Ratho in Edinburgh, the UKs biggest climbing centre. When I would visit, I would see the walls and desperately wanted to give it a try so when I finally became old enough, I started kids' climbing classes. I worked my way up to the local youth team and after a few years of competing regionally at the YCS (Youth Climbing Series), I qualified for the Scottish Youth Team. The following year, 2018, I was selected for the GB Youth Team, and I have competed internationally ever since.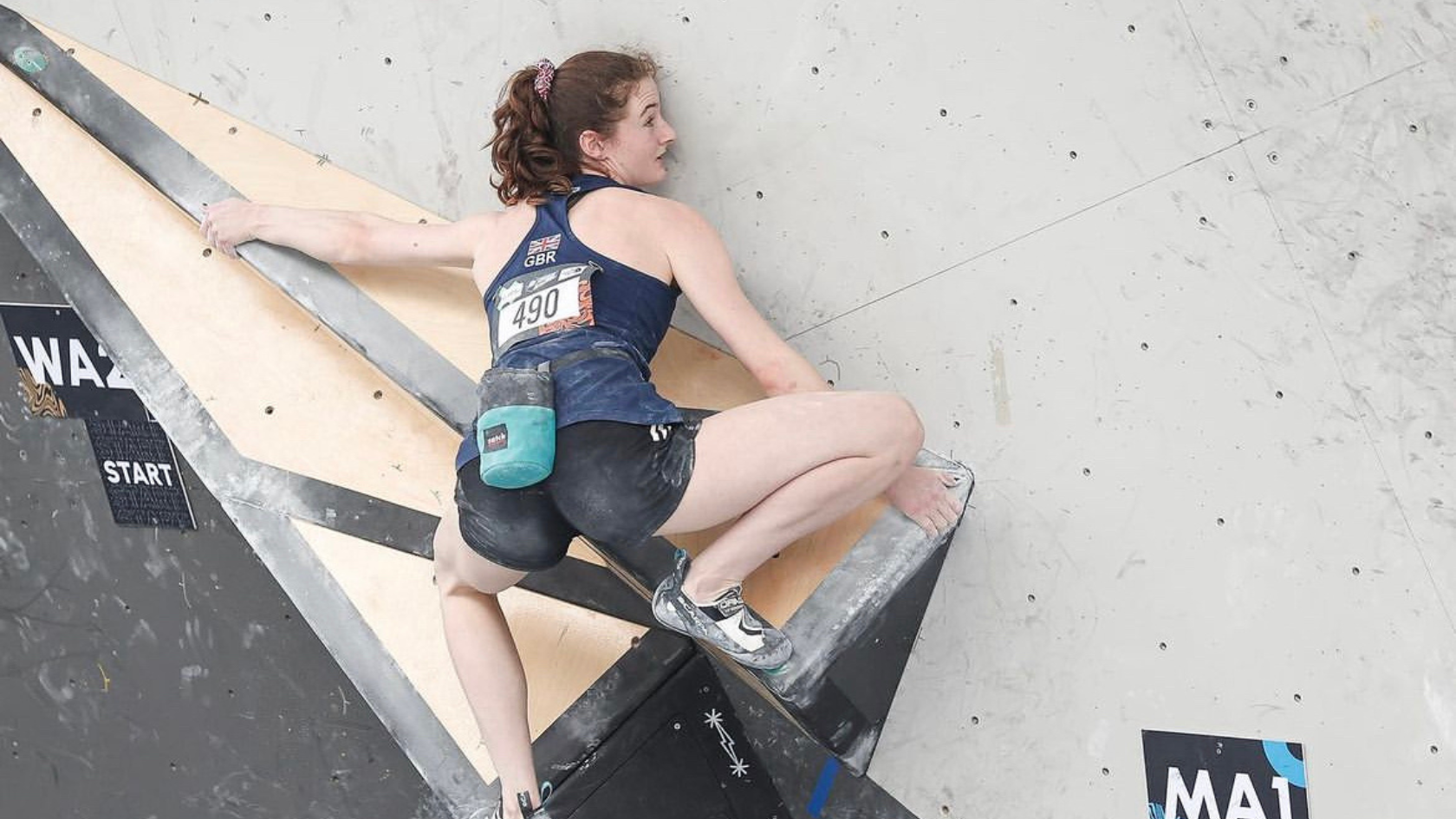 One of the basic themes of climbing is when you fall off, you think about what's gone wrong, get back on and try again. On a bloc-by-bloc basis, the whole sport revolves around failure, learning, perseverance and eventual success. This means that climbing really develops your work ethic and resilience. Growing up with this mentality ingrained in me has made me a much more resilient person. Although I may feel disappointed in the moments following a failure, I know that if I evaluate what went wrong, I can do better next time. Everyone has setbacks, but it's working through them that will shape you into a resilient and strong person.  
Another life skill that climbing develops is confidence. One of the reasons I enjoy the sport so much is because of the supportive and positive environment. Spending time in a sport where strangers will cheer you on up a boulder really helps to build your self-esteem. Climbing is also very much about personal progression - even without competing, you are always improving from the week before. Sports that are most popular with kids and played in school PE often focus on competing against others but focusing on your own individual progress can bring a different sort of satisfaction and boost inner confidence.  
Climbing competitions and youth teams are also the perfect place to meet friends. At my first competition, I didn't know anyone at all and even though I was a pretty rubbish climber at the time, everyone was super supportive and welcomed me in. The friends I've met from climbing are incredible and even after moving away from home, I can always rely on them to be there for me. Having great teammates makes the hard sessions much more fun and bad results feel much easier.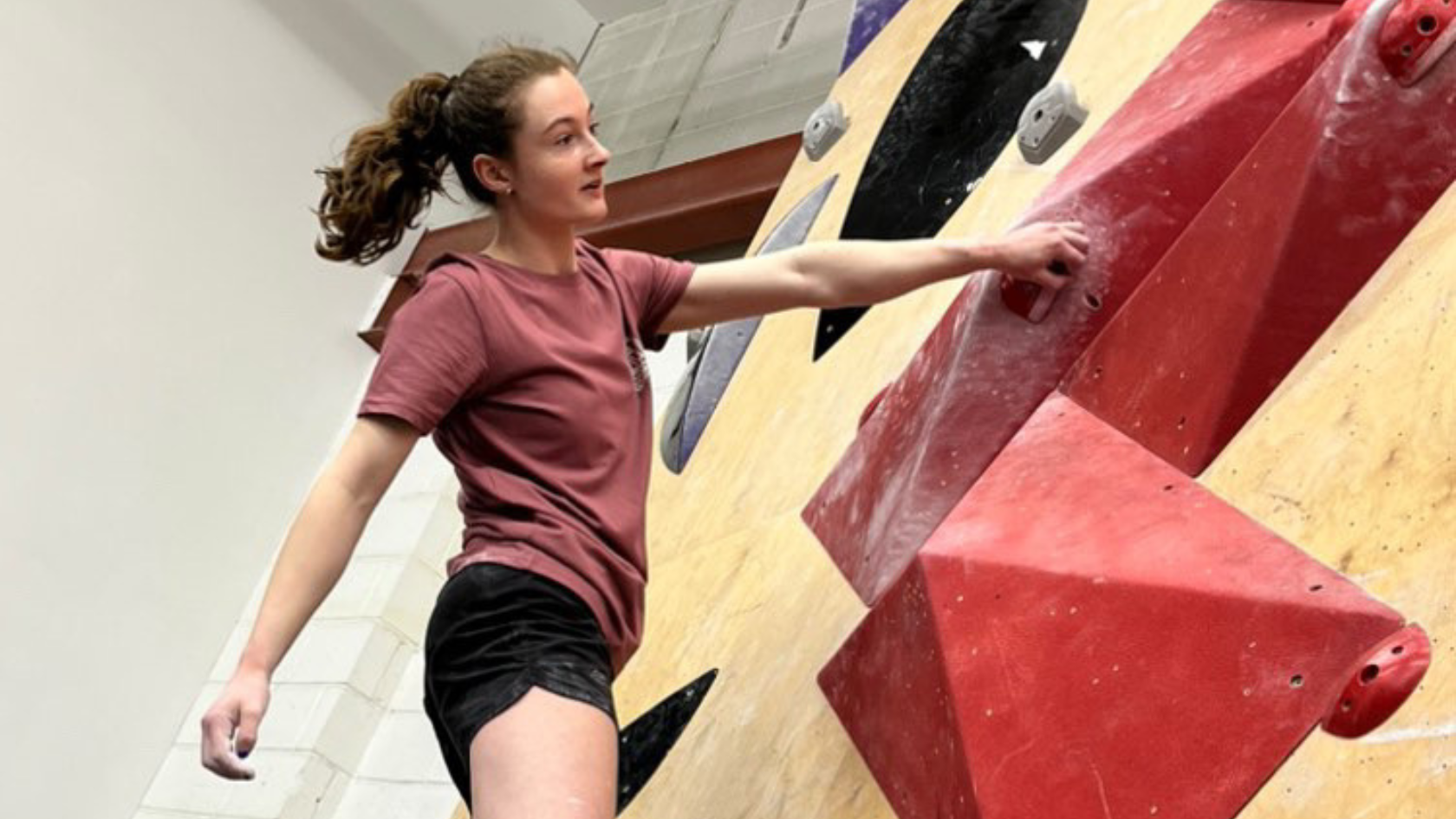 Climbing in general has such a friendly and welcoming environment. Think of the last time you visited your local Hangar – were you welcomed in with a friendly smile? Almost definitely! If you are doing competition climbing, it's likely that you're spending a LOT of time at the climbing wall, so it's fantastic that there is such an inclusive and friendly community. The coaches and other wall staff I've met are there to support you but most importantly want you to have a good time and keep enjoying the sport. Climbing is very much a sport for life, and I love that! 
If you, or your child, is interested in climbing competitively, check out The Hangar Squad and the upcoming annual Hangar Games event. I would encourage everyone who can to get involved because it's the perfect opportunity to push yourself, improve your self-confidence and meet new friends. Aside from that you will almost certainly pick up some great tips from the pro's and have a great time! 
It's incredible to see climbing growing so quickly in the UK. I hope as many young climbers as possible can get involved with the youth competition climbing scene and have as positive experience as I did!