Rahim puffed his cheeks after topping a climb on a steep wall at Hangar Liverpool Matchworks when he touched down on the mats, he was greeted by applause, whoops, and fist bumps from the other participants of Refugees Rock, the Hangar's free group climbing session for refugees and people seeking asylum. This probably wasn't a surprise, since energy and psyche is high amongst the group, but he couldn't have predicted what happened next.
The group gathered in a circle around Rahim, with an even bigger cheer than ever, and presented him with a greetings card and some Hangar goodies. After more than a year of living on an allowance of just over £5 per day from the UK government, without permission to work, Rahim has been granted political asylum and has received his residence permit. He was here to stay. And along with his leave to remain card and his brand-new National Insurance Number, Rahim was told he would be receiving free Hangar membership so he can visit the two centres in Liverpool whenever he wishes.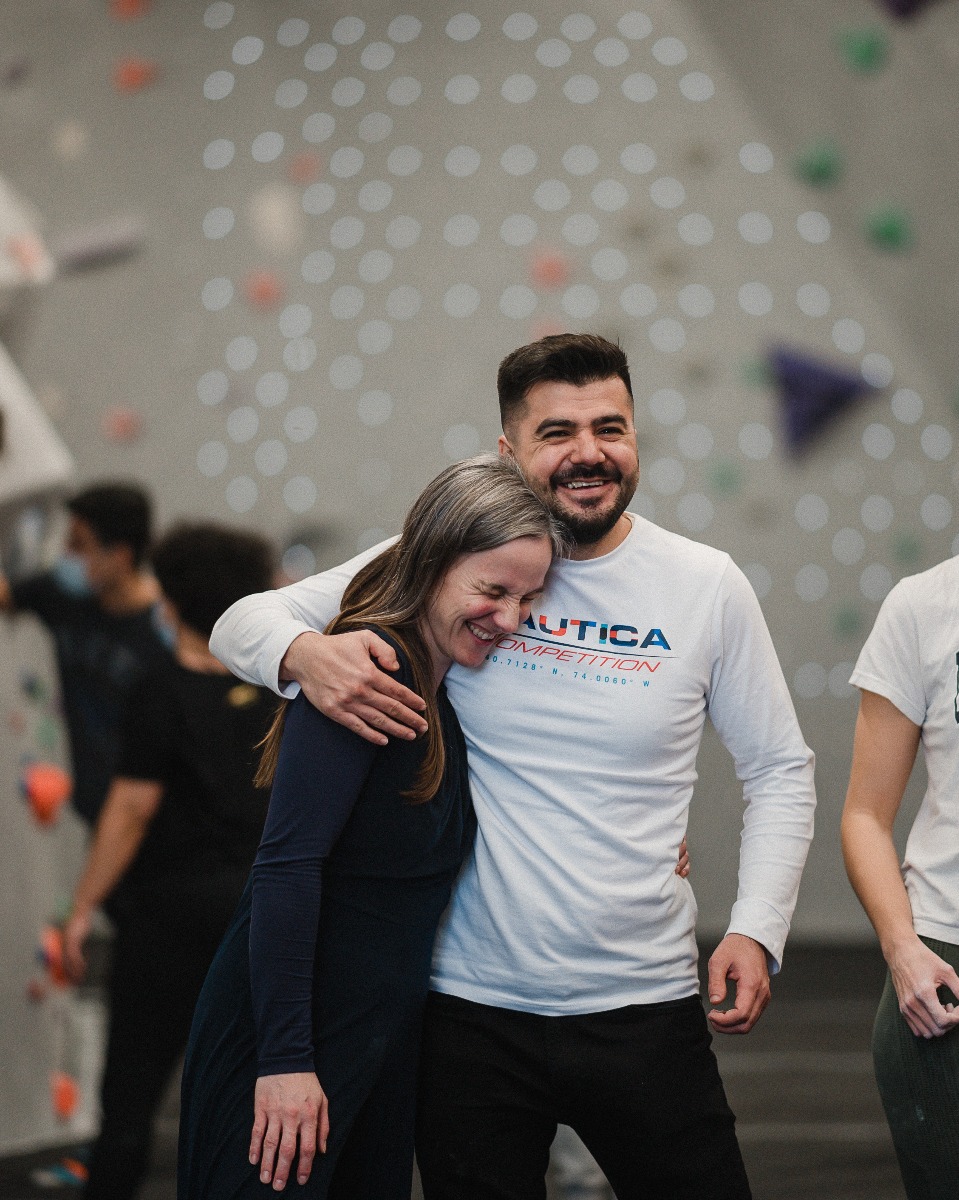 This is just one of the brilliant, heart-warming stories to come out of Refugees Rock, our free group climbing sessions, launched in partnership with Action Asylum and the British Red Cross.
Few of us are aware of just how tough life has been for people and the arduous journeys they make to find sanctuary. Knowing the benefits of climbing as we do at The Climbing Hangar, our mission is to make the benefits of indoor climbing available to as many people as possible. That's why we're working with Action Asylum and British Red Cross to roll out Refugees Rock sessions at as many of our venues as possible.
The sessions aren't just about climbing the wall. They're about helping UK newcomers to make friends and build communities, whether fellow refugees or other climbers at TCH. We invite Hangar customers to volunteer as "Bouldering Buddies" during the sessions. After all, Refugees Rock isn't just about getting some exercise, but building relationships to last a lifetime.
"I had climbed a little in my home country, mostly outside and so I was so happy to be invited to TCH which is now is my favourite place to climb," says Rahim, who has since been signed up to a free Hangar membership. "These visits did not only help me physically, but spiritually, and gave me the chance to meet lots of nice new people".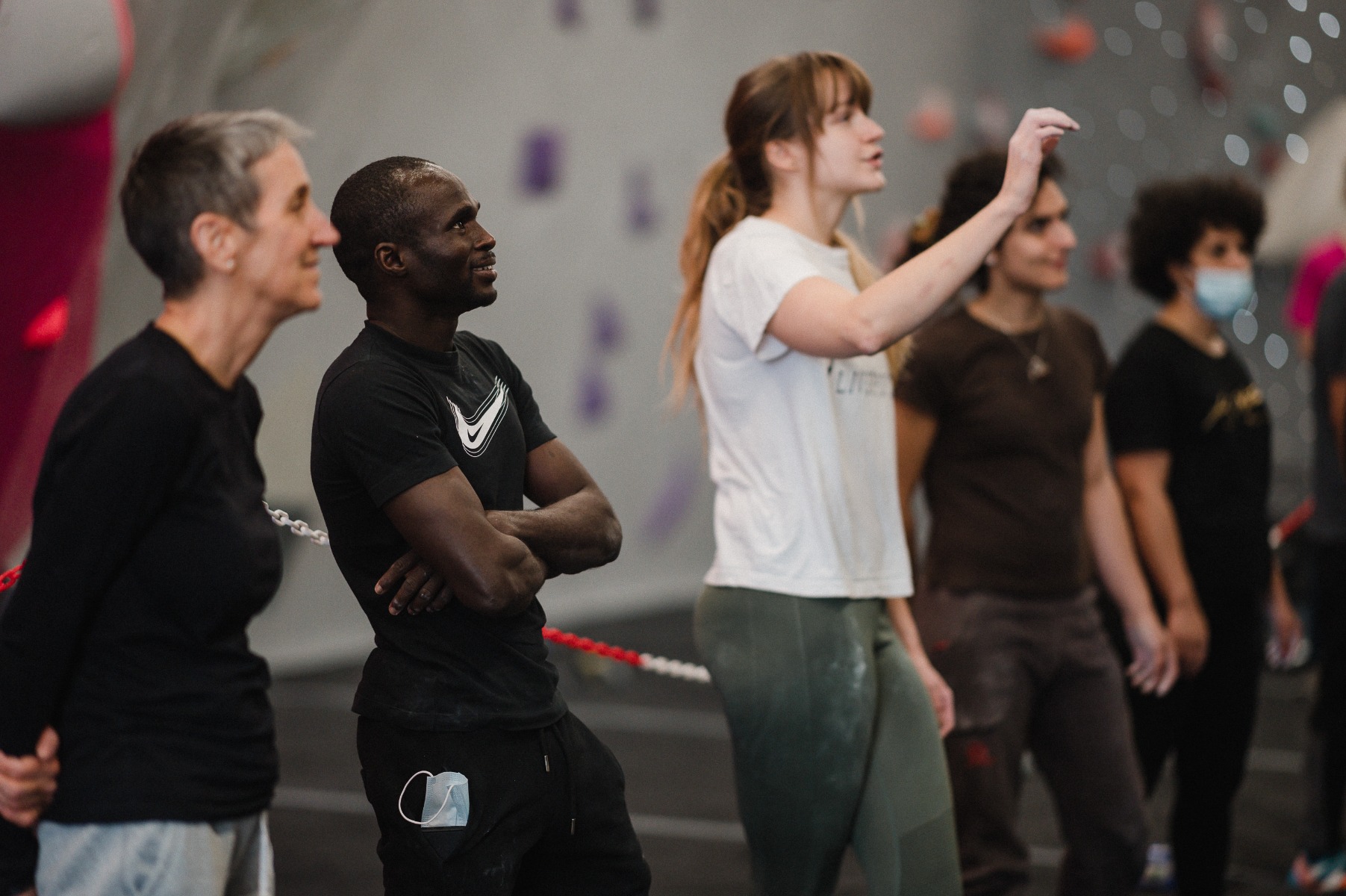 How to get involved
There are various ways for Hangar customers to support Refugees Rock. Like Rahim all our Refugee Rockers will receive free Memberships, that's why we offer suspended coffees, which means customers can pay forward a hot drink which will be provided to a refugee climber during their visit. You can also chip in for bus passes! But that's not all.
Customers can even volunteer to attend Refugees Rock as a "bouldering buddy". There's no need to be a qualified coach. You're simply there to have some fun, hang out with new friends and help the Hangar to provide a warm welcome to participants.  We're also working on some branded Refugees Rock merchandise to raise funds for Action Asylum and the Red Cross. So, stay tuned for more on this.
At the moment, Refugees Rock is only up and running in the City of Liverpool, but we aim to roll the sessions out at all Hangar venues. So no matter where you climb, you can register your interest or find out more via the button below: