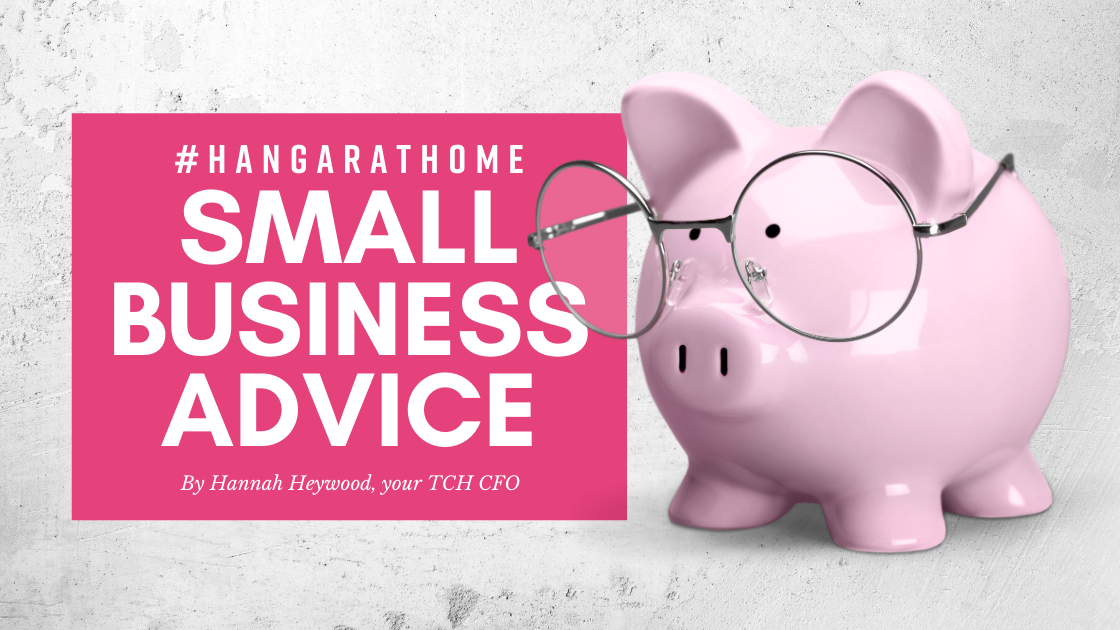 The first place to start when reviewing your finances is to start with the cashflow as balancing not just the amount of cash going in and out, but the timing is crucial too.
Bear in mind that surviving the next few months at the cost of sacrificing business relationships might be a pyrrhic victory, remember everyone will be under pressure, so be honest and understanding too – so far, our suppliers, big and small have been willing to work with us to solve our respective problems – you are not alone!
Prepare a simple cash flow detailing your expected inflows and outflows, week by week for the next few months:

Debtors – cash you are owed from other people
Creditors – cash you owe to other people (make sure you factor in payment terms to confirm when you have to pay the bills and when they become overdue)
Income – cash you expect to receive from goods or services you will provide
Overheads & other costs – cash you expect to pay for goods or services you will receive
Review all your regular payments and direct debits to check you have accounted for everything

Work through each week of your cash flow to see where your "pinch points" are – what your biggest and soonest outgoings and start with those first:

What payments can you delay or negotiate a temporary reduction on

Carefully consider the impact on future relationships with suppliers

Chase all your outstanding debtors to get as much cash in as possible
Speak to your bank or other lenders (e.g. asset finance or loans) to see what help they might be able to offer you (holidays/reduction)
Review all the new government schemes to make sure you're aware of all the support available:
After you've reviewed your cashflows, have a look at all your costs to identify where it might be possible to make savings which will help profitability and in turn, cashflow – here are some ideas:
Look at your property costs:

Utilities

Are you in a contract or can you look at switching to save on your tariffs?
Take all your meter readings (especially if the premises is current closed) to make sure you are paying actual not estimated bills (and continue to do throughout closure period)

Insurance

Contact your insurer to check if you are covered for any business interruption insurance due to Covid-19
Speak to your insurer to see if you can reduce the premium you are paying if your business has changed its operations (e.g. if your site/gym/café is not trading they may discount your premium)

Rent

Speak to your landlord to negotiate a temporary reduction in rent
To help cashflow, you could ask for a change in frequency of payments (i.e. quarterly to monthly) or a payment holiday whilst the business recovers

Rates

Review the government schemes to check if you are eligible for the rates holiday (they have offered a 12-month business rates holiday for all retail, hospitality, leisure and nursery businesses in England)
Check if your rates at <£51,000 as you may be eligible for a £25,000 grant from the government

Other property costs (pest control / phone lines / waste removal etc.)

Negotiate with your suppliers to see if you can reduce or remove these costs whilst the premises is closed

Staff costs

Make sure that you are taking advantage of the government schemes to cover as much as your costs here as possible, especially furloughing workers
Communicate with your employees as much as much as possible so they are aware of any relevant developments in your plans – remember they are worried too.
Commit to reviewing weekly/monthly to ensure you can check what is affordable and communicate in an open and honest fashion. Say nothing you can't guarantee, your staff need to trust you, they know you don't know everything.

Review all other cost lines and look to make savings where possible – but remember as much as possible to try and maintain good relationships with supplier and customers so you're well set up once trading starts back up again. We're all in this together, and they might also be having a difficult time with their finances too.
There are also some great videos, by Form (Liverpool based company) which are great and also have a link to a simple cashflow model that you may find useful - https://www.youtube.com/watch?v=aQDkQwOHTBE&list=PLDOuRCR-9h_-U2sSnEhvrtgSjSfAQkCoa&index=3
Hannah Heywood is the Chief Financial Officer of The Climbing Hangar, formerly Head of Commercial Finance at Bestway Retail, Commercial Finance Manager at Casual Dining Group and also had 5 years training at Deloitte.