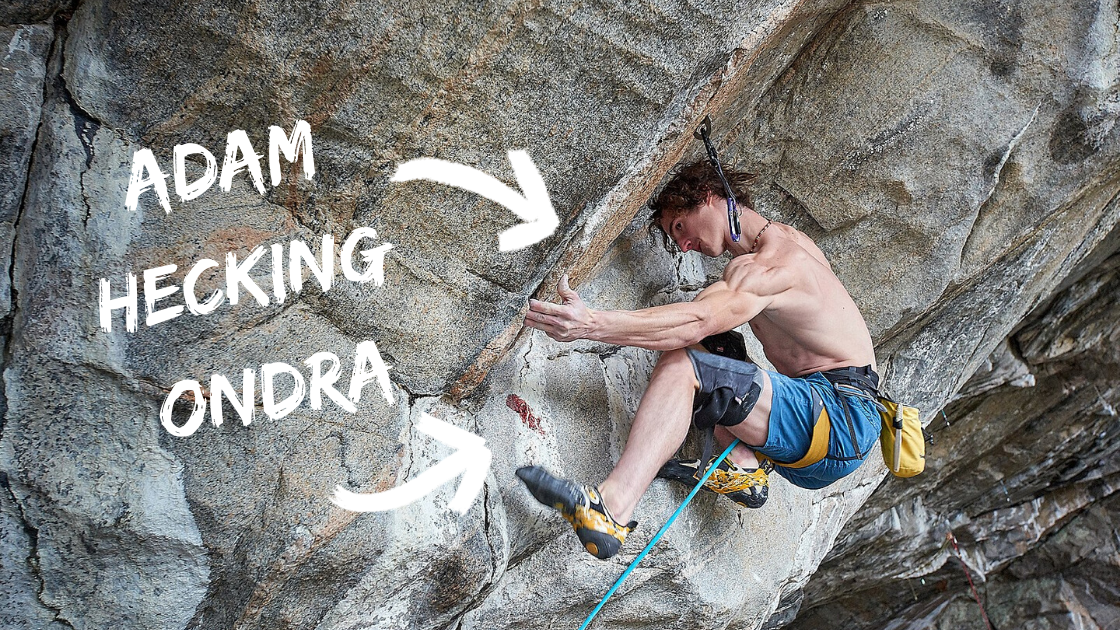 Adam Ondra spent a lot of 2018 attempting to flash hard routes around the world, becoming the first person to flash 9a+. For these ventures, as well as his competition climbing career, effective route reading is essential and Ondra has it down to a T. His technique involves getting as much information about the route as he can from the ground; so you identify the general line, the handholds, footholds, possible rest points, crux sequences, and so on… You might adapt your beta as you climb, but you'll at least have an idea of the sequence when you get started.
You can't talk about Ondra's route-reading without mentioning his next-level visualisation. Ondra's visualisation is hard to describe (watch The Age of Ondra part 2 to witness the master in action), but imagine a tall man lying on a bouldering mat and performing moves whilst his physio rushes around him being climbing holds and you'll have a pretty good idea. The principle is that you can develop muscle memory for a sequence you haven't done yet, getting the moves absolutely dialled.
Okay so I'm not saying that you should lie on the floor in the bouldering wall whilst your mate cups your foot to replicate a heel hook, but you can run through the visualisation process in your head (with movements if they help). Try to picture yourself doing the moves, work out your body position and imagine how each move will feel before you pull onto the wall.  
Finally, as much as it's nice to work out your own beta, asking around and watching other climbers is an excellent (and completely acceptable) way to improve your technique.
In the aforementioned Age of Ondra, we see one of the world's best climbers grilling a peer for the most minute details of his beta ahead of a flash attempt, from the depth of a flagged leg to the position of his pinkie on a specific hold. You might not want to go into such detail, but don't be afraid to ask 'how did you hold this?', 'did you press on that?' or 'where was your foot?'; you're likely to learn something new every time!
You may not want to be the best climber in the world, but route reading will help you improve your technique, move more efficiently and understand how you can use different holds on the wall. If you ever fancy climbing outside, a practiced route reading technique will ease the transition from bright resin holds to the subtler features you'll find on rock.
As for me, I'm going to at least take a look at the problem before I pull onto it… Baby steps!
An Ondra-inspired route-reading checklist
The aim: get a good idea the possible sequences and decide on the most effective one.
Where does the problem go?
What handholds do I have, what are they like, how could I use them?
What footholds do I have, what are they like, how could I use them?
What's the sequence, how will it feel, where is the crux?
Are there any rest points, is it worth using them?
What position does your body need to be in for each stage of the sequence?
If you fall off…
Don't stress!
Why did you fall off?
Is there a better/more secure way of doing that move?
Can I adapt the rest of the sequence to make that move feel easier?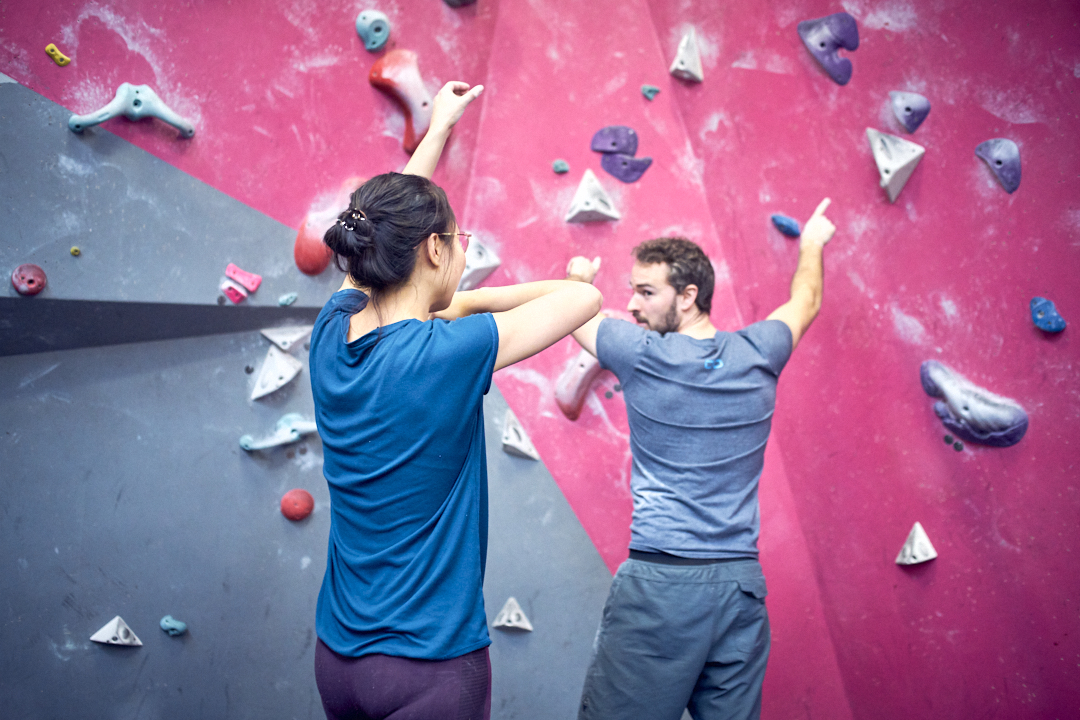 Hati Whiteley, is blogger and avid climber who, in her own words, hasn't bicycled across the UK, climbed every route on Stanage or even run a marathon.
Her blog lerockyroad.com is "a celebration/acknowledgement of all the unremarkable stuff we do every day and how, deep down, it's actually quite remarkable".
Find her on Facebook at facebook.com/lerockyroad