Sticking with the Hangar and each other
Jo, Shaun and Bump
Jo and Shaun are one of our original climbing couples; climbing first at another centre and quickly moving to the Hangar after we opened. Through the good times and the bad, the Hangar community has become family to the Keelings, and this March, they will be welcoming a little baby boulderer into their climbing clan. Earlier this year, we wrote about Jo's climbing journey – you can find it here.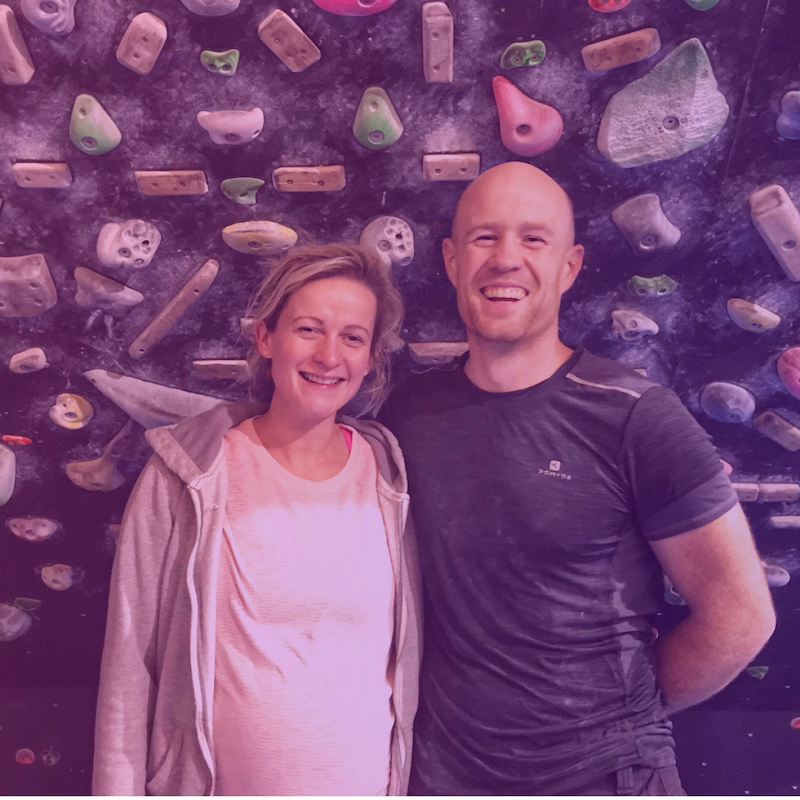 Totally falling for one another
Anna and Josh
Anna and Josh met whilst working as outdoor instructors, aka pushing kids off high things (safely harnessed up, of course) at Kingswood Residential Centre. Originally from Yorkshire, Josh moved to Liverpool after meeting Anna, who has been climbing at The Hangar since she was young. Now, they spend most of their free time here; making friends, drinking coffee, and crushing hard. They'd recommend climbing as a first date.What better way to make someone fall for you than actually falling in front of them?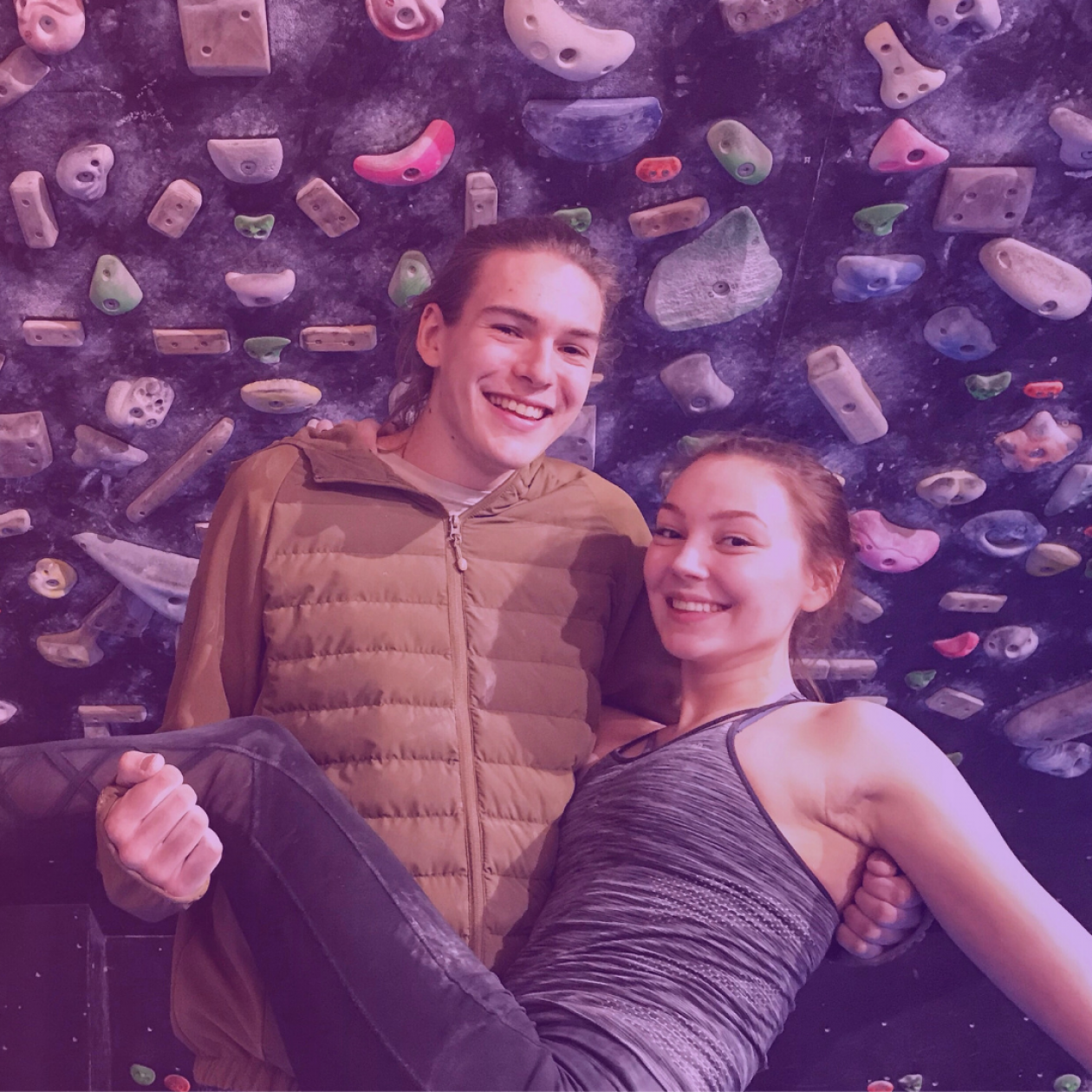 Taking each other higher
Nick and Rachel
Nick and Rachel have been climbing in the same friendship group for over two years, but it was only about eighteen months ago that they took their relationship up a grade… over numerous cups of tea in our café. They even spent last Valentine's Day here together – on one of their first dates! A few days later, they made things official, and have been partners in climb for just under a year now. Luckily, they still very much enjoy bouldering together, and spend most of their time on the mats pushing each other into getting that little bit higher.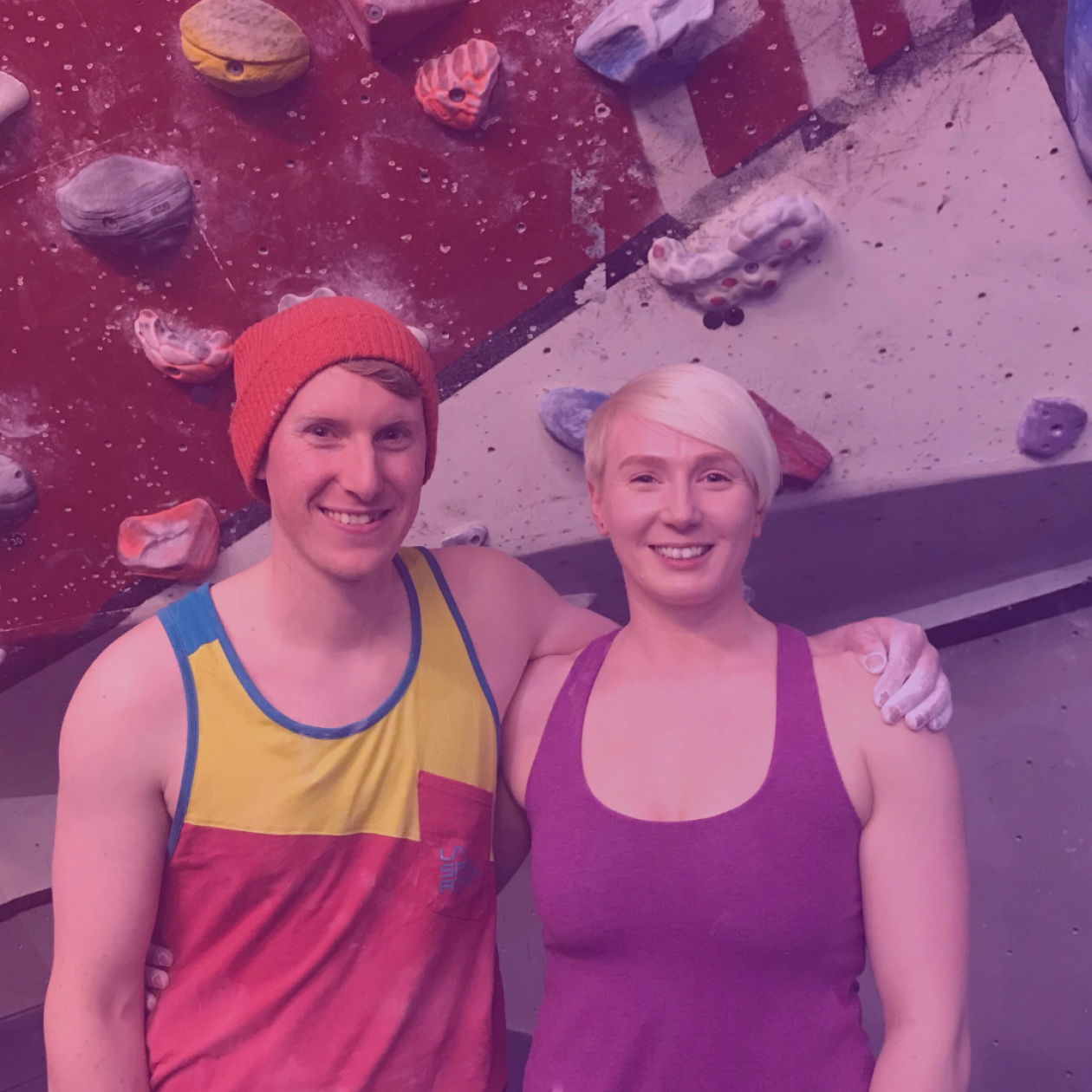 Budding bromance
Dan and Pete
Our resident Hangar bromantics, Dan and Pete are the ultimate #couplegoals. Whilst Pete has been climbing for around 5 years on and off, Dan only discovered us eighteen months ago. It was then, as their eyes met across the wall, that it all started. When Pete and Dan aren't using their wings of love to fly up impressive dynos (@dynoclub is their baby), they're making dens in their front rooms to watch climbing films together.