TCH Sheffield is turning 1
Technically we're 1 and 1 month, but who's counting? So, we think it's time to celebrate…
Come join us on 28 October 2022 from 5 pm for some sick blocs and bangin' beats. Free for Hangar members or regular price for PAYG climbers.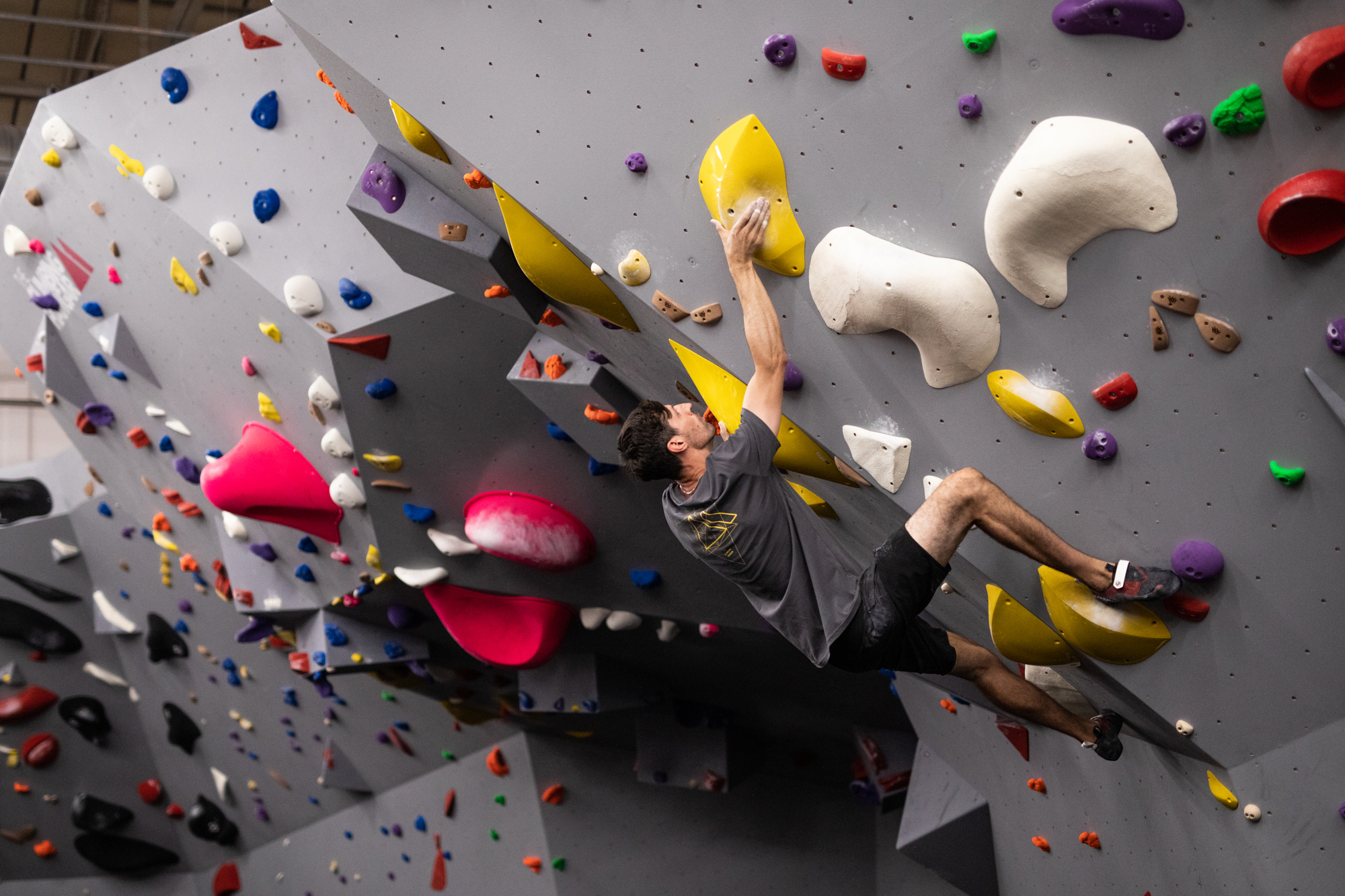 What's on?
Climbing Comp
We've got 25 comp blocs set by our team to put you to the test. We'll also have 4 special challenges on the wall so everyone can have a go.
There will be 4 categories: Male, Female, Adult Open and 7-13y/o. Comp open from 18:00-21:00, awards at 21:20.
We want everyone to be in with a chance of winning something so everybody that enters the competition will be entered into a raffle prize draw.
We've got some epic prizes from some amazing brands including Dark Ventures, Lattice Training, Beastmaker, Beyond Hope, Gekco, Tenzing and Tor & Edge. Prizes include climbing shoes, training accessories, chalk, Hangar merch, and a free month's membership!
So, no matter what level you're climbing at, there's an opportunity to win some prizes and show off your skills on our challenge blocs – give it a go.
Party time
What's a birthday without a big ol' party? We've got DJ music from 5 pm, delicious food (meat or vegan options available) and drinks including punch and cocktails (non-alcoholic options available too).
We really hope you can join us for our celebration, book your tickets here.