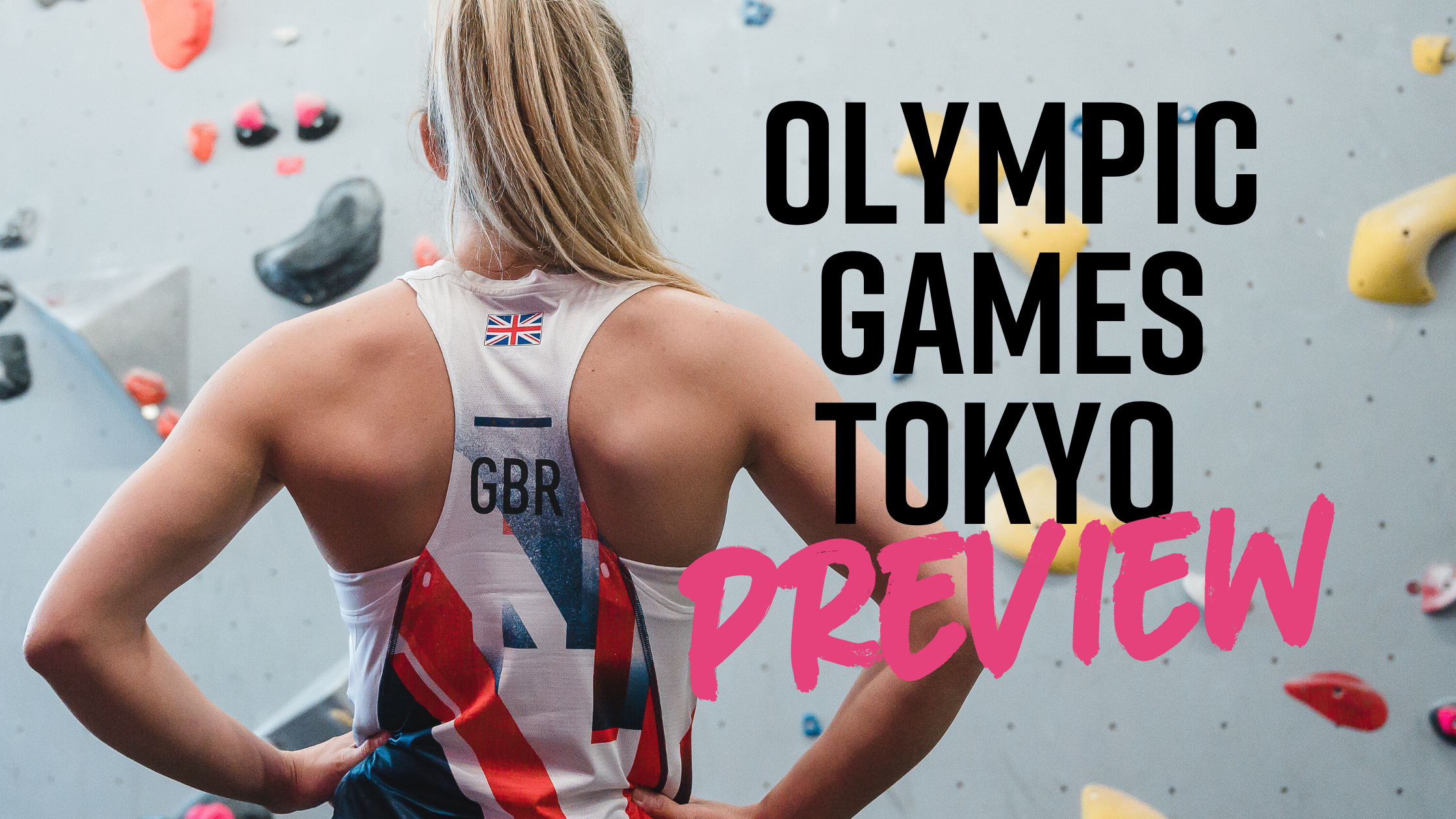 What's going on?
Unless you've been self-isolating under a rock, with no internet access, you might be aware that climbing joins the Olympic programme at the Tokyo Games.
Sport climbing is one of 6 trial sports at the 2020 games (or call them the 2021 games if you're into the whole "accuracy" thing).
But as a trial sport, lifelong competitors of different climbing disciplines will be forced to go head to head, as only one medal will be available.
Three sports, one winner
The three climbing disciplines on show at Tokyo 2020/21 are speed climbing, lead climbing and bouldering.
If you're a regular to the Hangar you'll know that bouldering is the climbing style preferred by cool, smart, sophisticated climbers. Ok, we're biased. We said so from the beginning.
In truth, bouldering is a rope-free climbing style in which competitors attempt to top boulders that are typically three metres high and feature some taut technical climbing moves, in addition to some outright explosive moves. The aim is to reach the top in the fewest attempts possible, with extra points available for a flash (which is the climber lingo for getting it right first time).
Lead climbing is all about the ropes, with competitors ascending several stories into the air with the aim of getting as far on the route as possible in a set amount of time. The highest/furthest wins. Think of lead climbing as an endurance sport like the 1,500 metres, while bouldering is more like the 200-400.
Speed climbing is the hundred metre sprint. The climbing holds are set in a pre-determined order which has been the same for almost ten years. A pair of climbers attempt the route at the same time, side by side. The first climber to the top wins.
So what we have are lifelong pro-boulderers (like our very own Shauna Coxsey – more on her later) who now have to compete against the finest speed climbers and lead climbers in the world.
It's literally like Mo Farah going head-to-head with Usain Bolt.
As the saying goes: "Everybody is a genius. But if you judge a fish by its ability to climb a tree, it will live its whole life believing that it is stupid". At the Tokyo games, the fish who wants to medal will have to climb the tree, swim under water, and probably learn how to ride a bike.
Ok, that's a confusing analogy, but the bottom line is this: while not exactly fair, the Olympic climbing schedule will be a spectacle unlike any other in pro climbing, as every top competitor in each discipline will also have to give their all in the other sports too. None of the top men or women in any of them are guaranteed a podium place.
Who are the big players?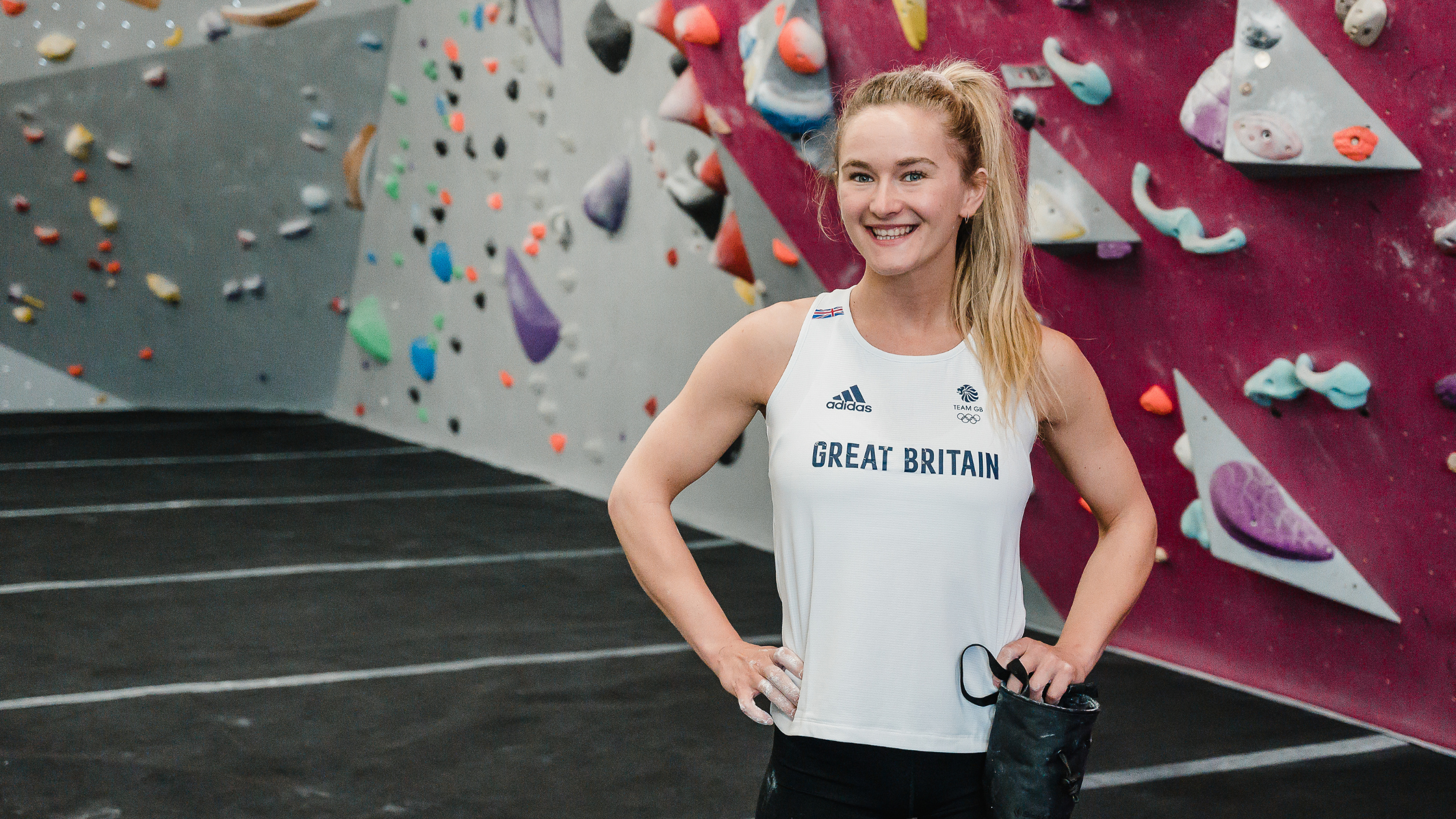 Well, you're on The Hangar website right now, so there's only really one place to start: a multiple time world champion and pioneer of women's climbing, the one and only Shauna Coxsey.
The Olympics in Tokyo will be Shauna's final competition in a long and illustrious pro career. After that, she's got plenty of climbs around the world to get to, which the demands of competing and training have prevented her from focussing on.
For now, her sights are set on the Games, where she'll be the first ever female climber to represent Great Britain in the Summer Olympics. Just one of many firsts in a long list of achievements.
Shauna has competed in lead before but has been forced to train speed from scratch and like many of the other top competitors in the field, that event will be her toughest test. Still, when you've won as many medals as she has it's hard to bet against her.
Don't count against Shauna going out with a bang and signing off her sport climbing career with another big performance.
Janja Garnbret of Slovenia is another female boulderer who has been taking the sport by storm in recent years. She'll be amongst the favourites to end the campaign with an Olympic medal around her neck.
On the men's side of the roster, the big hitters like Adam Ondra (Czech Republic), Jernej Kruder (Slovenia), Tomoa Narasaki (Japan) and many, many more will duke it out in a hotly contested field.
You can learn more about the entire field of competitors at the UK Climbing website. 
When does it all go down?
Here's the full schedule for climbing at Tokyo 2020 (which takes place in 2021, we're not letting that go).
Where can I watch the show?
We'll begin by telling you where you can't watch the show: Tokyo.
Covid-19 has prevented fans from travelling to the world's biggest sporting event and in the process spectators have missed out on some sensational hospitality and food.
One place you CAN watch the show is your local Hangar.
The Climbing Hangar venues will all screen the climbing programme of this year's Olympic Games, and certain venues will also add a special breakfast option to their menu, since the time difference means that the show kicks off at 09:00am.
We'll be offering our Breakfast of Champions at Hangar Liverpool Sandhills and Matchworks, Hangar Plymouth and Hangar Swansea. Our Breakfast of Champions is a Shauna Coxsey special: blueberry and banana pancakes.
So, start the day, the Olympic way, with some pancakes made right there in your local Hangar, then sit back, relax and enjoy the show.
You're probably thinking you can't believe we'd end our blog with a shameless plug for our screening days. But come on, we've said it a few times now, we're completely biased, and Hangar breakfasts would win a gold medal if that was a thing that could happen.
Don't sweat the marketing department, they're not all that bad, at the end of the day. They just want you to cheer on our climbers and get a hearty breakfast. (Other sports and mealtimes are available).
Check out our Olympic Replica Wall
One of the highlights of our new Hangar Sheffield project is a like for like replica of the bouldering wall at the Tokyo 2020 games. Shauna completed her training for the games right here, and you can check out a behind the scenes video from the wall right here.