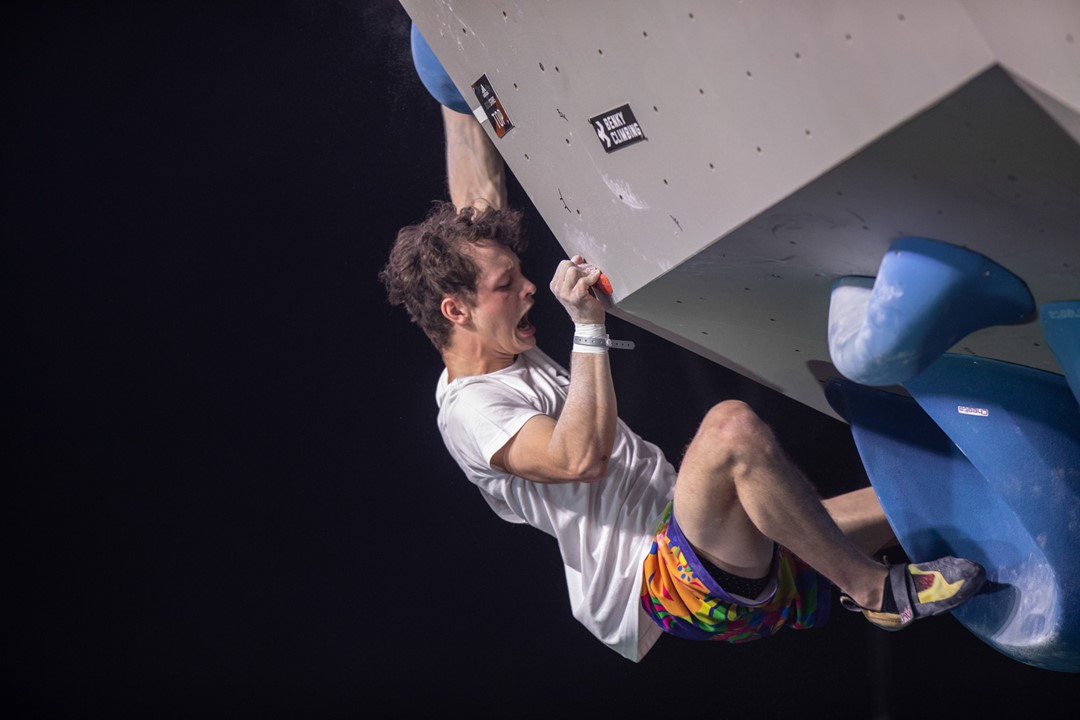 In 2019 I worked harder than I had in my entire life. I had devoted myself to making the British team and competing on the world stage after 3 years of failing to make the cut. I was totally committed, training 8 hours a day and constantly sore. By the end of the year, I was climbing at a level I never imagined and could see the progress in my comp results. I made the top 10 at Adidas Rockstars and my first senior national podium at the British Championship. I entered the winter energized and psyched, ready to push myself further to show what I was made of on the international scene. The pre-season competitions showed me that I had what it took to achieve my goals. With one week to go before the European Championship in Moscow, the first senior IFSC competition of my life, I was within a move of the CWIF finals. Then, the world imploded. Borders closed across the world, the season was cancelled. I had gone from being within touching distance of my goal to locked down at home with nothing on the horizon.
To begin with, there was always the possibility that the comps could continue later in the year. I kept training hard with that in mind, but as the pandemic continued it became increasingly clear that it would be much longer than that. I fell into a bit of a slump. After having such a defined goal for so long, having to let it go was harder than I ever thought it would be. I want to say that I sucked it up, moved on to the next year and got back on the grind, but that was not the case. I stopped training for a few weeks out of apathy and let my body and mind recover.
For me, goals are such an important part of the way I train and motivate myself. When I am hurting and need to get on for another set, I see the place I want to be in my mind and use that to push myself harder. That ability to give every part of myself when I'm training and climbing is most of the reason that I have been successful, but without a goal in mind, it's harder for me to access those precious few percentage points where the best gains are made. For about as long as I could remember my goal had been the same, my mind was so used to having a comp on the horizon to push towards that I struggled to see anything else. However, climbing is so much more than just competitions. Outdoor climbing is an infinite pool of psyche to draw from, there are always more inspiring lines to seek out and an endless list of projects to work towards. I knew that we would be able to climb outside long before the comps returned, so I wrote a list of projects here in the South West and beyond and set my mind to them.
With a renewed vigour I planned my way forward. At the time I didn't have access to any climbing, so as soon as B&Q opened I set about building a board in my back garden. I'm incredibly lucky to have had the space, but with limited resources, I had to keep it as cheap as possible. I spent whole days hunched over a screaming belt sander shaping wooden holds and put together a board that I was proud of. My first session climbing was euphoric. After not climbing for over a month it felt like a whole new sport, and I couldn't wait to get training again. I'd finally found the psyche I needed to work hard, and with all the time in the world I renewed my focus.
Within a few months, we were allowed out climbing again. With one of the driest periods I've ever seen in the South West I began working through my list. I wanted a big project to focus on, so started work on The Kraken, a fantastic roof crack and supposedly the hardest crack boulder in the world. Every session felt like I was learning a ton, and it was incredible to see such quick progress in a climbing discipline after focussing on comp climbing for so long. When you focus on such a narrow section of the sport for a long time, the gains you make are tiny and often not noticeable. The accumulation of these gains over a long period of time is how you improve, but it's rare that you feel a difference day to day. With crack climbing, a jam that felt scary and insecure one session felt like a jug the next! I was having a blast, and left almost disappointed when I sent.
Not long after, the world was moving in the right direction and EU borders were beginning to open back up. I packed up my van, and spent 2 months in Europe sport climbing and bouldering and just having a blast. I woke up every day with nothing to do but climb and I loved it. Nothing else in the world mattered, and I could often forget about the state of the world around me. I returned in September, and after my annual month off to prepare my body for the winter I am now back in training.
Comps are still uncertain, and a long way away, but if I don't train for them with everything I've got then I won't be ready. So I'm going into the process with my eyes wide open to the possibility that everything might be cancelled again. This time, however, I also have my list of outdoor projects right next to the competitions in my mind, ready to switch focus if the time comes. The current lockdown is disappointing, but this time I'm prepared for it. My home training setup is back up and running, my board is ready and waiting and I'm excited to get my head down with zero distractions. The Hangar will be back open soon, and my projects are ready and waiting. It's scary to me to give everything I have to an uncertain goal, but it's in those exact circumstances that we have the most to gain. When the opportunity comes, I want to be ready.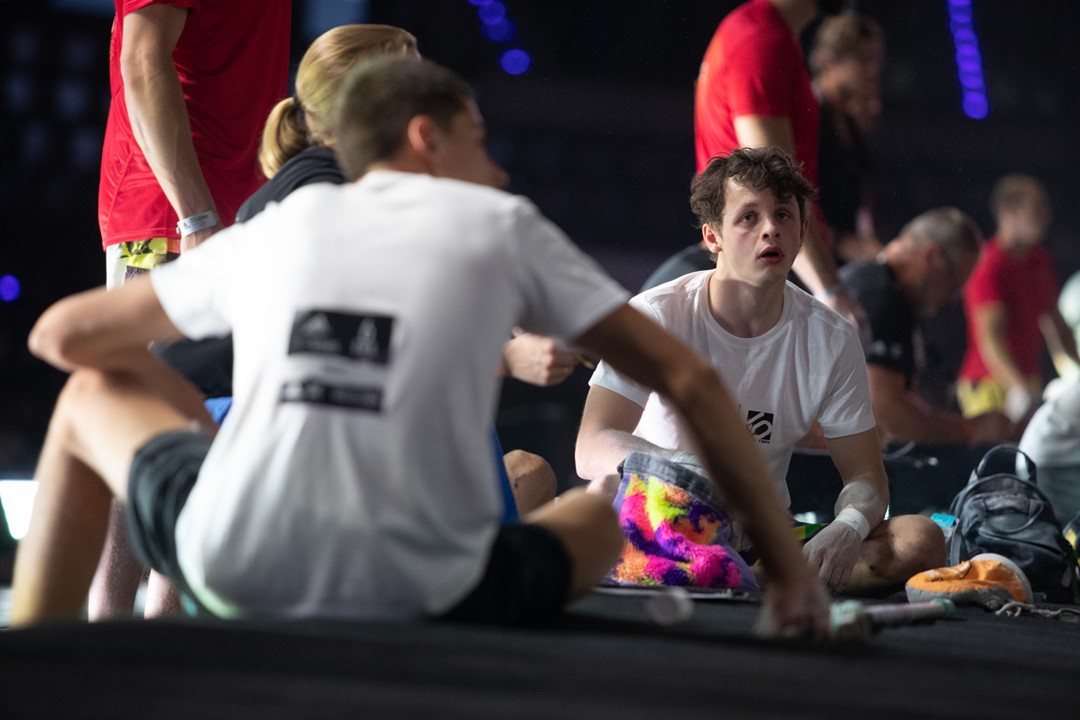 Team GB's Alex Waterhouse is a TCH ambassador and a route setter at our Plymouth venue. He's also the creator of exquisite handmade chalk bags over at www.tiny-climb.co.uk.