Tell us about your day at T2R London
I arrived and was welcomed to the event. We received a goodie bag which included a T2R T-Shirt. I chatted to a few friends that I had not seen in a while. Then we warmed up and got on with the climbing. The boulders were really fun and enjoyable to climb. There was a great selection of holds. Afterwards, there was really nice food and drinks which I enjoyed.
What was your favourite part of the event?
I really enjoyed the climbing part of the event as the setting was excellent. So many quality boulders of a wide variety of styles. The food afterwards was also delicious!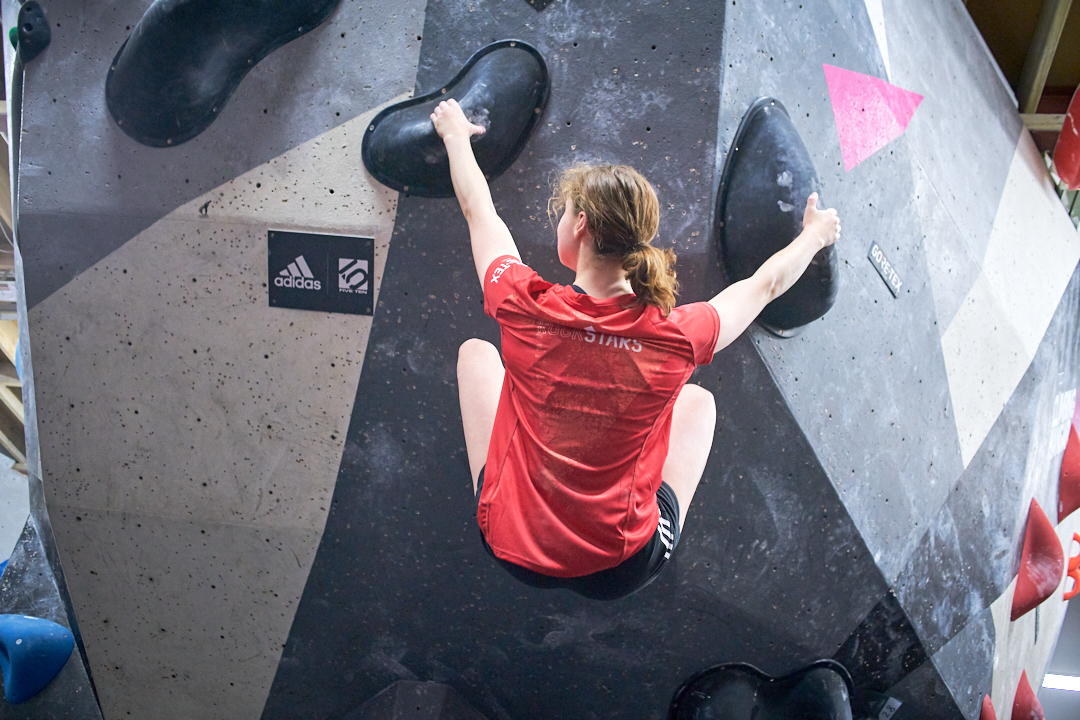 Are you excited to take part in the T2R Final in Stuttgart?
Yes, I'm very excited! I hope it will be an amazing event.
How are you preparing for the competition?
I have been bouldering a lot. Also, a bit of fingerboarding, conditioning and running. The T2R Final is a week before European Youth Bouldering Championships so I should be in good shape.
How did you get into climbing?
When I was younger my parents took me to the soft play at Edinburgh International Climbing Arena. I saw the huge climbing walls and was inspired. I gave it a try and despite not being very good at first, I was hooked!
Do you climb outside and where is your favourite place to climb?
Yes, I climb outside. One of my favourite places is Bowden in Northumberland. It's a great trad and bouldering location with a short walk in!
Would you recommend climbing to other young women and why do you think it's so great?
I would 100% recommend climbing to other young women as it's such a great way to meet new friends whilst being also being active. Everyone is very supportive so it's a really nice community to be a part of.
What is your single, favourite thing about climbing?
My favourite thing about climbing is the variety. There are so many different types (bouldering, sport, trad, indoor, outdoor, speed...) so you will never get bored!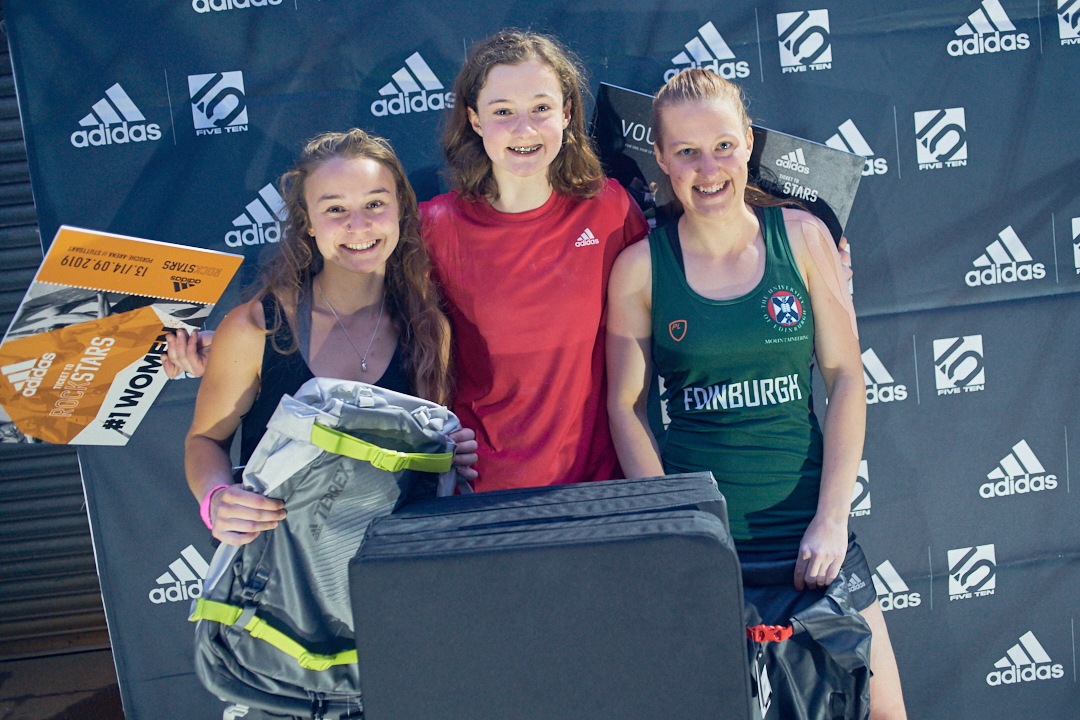 Rockstars watch parties
Get down with the Rockstars atmosphere at all our T2R venues on 14th September, where we'll be watching the battle and hopefully cheering on some of our round winners (good luck guys!).
Cocktails, food, tunes and the comp on the big screen. Standard entry all night and late opening so you can indulge your passion and feed off the inspiration.
Keep a close eye on your local Hangar Facebook pages for more details.