Tell us about your day at adidas TICKET TO ROCKSTARS London
It was really inspirational - so great to see so many dedicated and hard working ladies. It even made me consider taking up climbing :)
What was your favourite part of the event?
The atmosphere - it was amazing throughout the event. It was such a pleasure to be providing soundtrack during the competition, the place was buzzing. And stayed buzzing for the after party.
T2R London was a female-only competition, which is pretty unique. As a DJ, you also came up in a male dominated profession? How do you think your experiences have been shaped by being a woman?
Yes, DJing is definitely still male dominated. When I was starting DJing 15 years ago, I had to work harder than my male peers to prove my skills. Things are improving and there is more equality and more female DJs. However, I still feel women need encouragement as the inequality has been instilled over long time. Luckily there are various collectives focusing on this.
You're expecting, too. How has pregnancy changed what you do?
Surprisingly not at all! Well, apart from having a nap before the late-night sets! 
You have some big shows lined up, including more spots with The Hangar? Tell us what you have coming up:
I've has a busy festival schedule this year with shows all over the country and few in Europe, including Glastonbury Festival. As I am now 8 moths pregnant, I am closing the season with T2R in Plymouth and Liverpool and my last festival show is Shambala with my partner-in-crime, Madame Electrifie.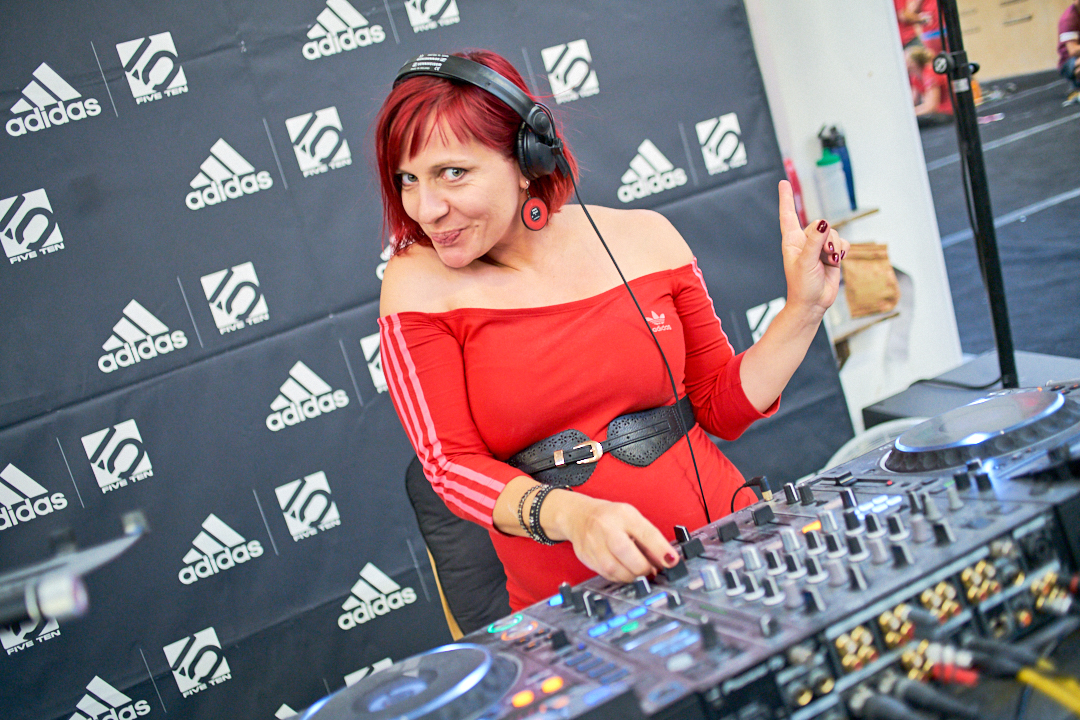 Sign up for email updates below and you'll never miss the latest news and special offers from your local Climbing Hangar.
We regularly host competitions and social events for climbers of all ability levels and we'll let you know about them before anybody else. Plus, we'll keep you up to date with the latest new offerings from our coffee shop and retail store and send you links to fun and informative articles and videos as they drop on our website and social channels.