CLOSING FOR 48 HOURS
On Monday 11 July 2022 all our Hangars are closing for one day only. Opening hours will be affected between Sunday 10 July to Tuesday 12 July.

We have invited all our Hangar crew to an away day, where we'll be spending quality time together in real life and focusing on the future success of the business. 

Apologies for any inconvenience caused, but don't despair as it's just for one day. We'll be back open from Tuesday 12 July. 
See our opening hours below: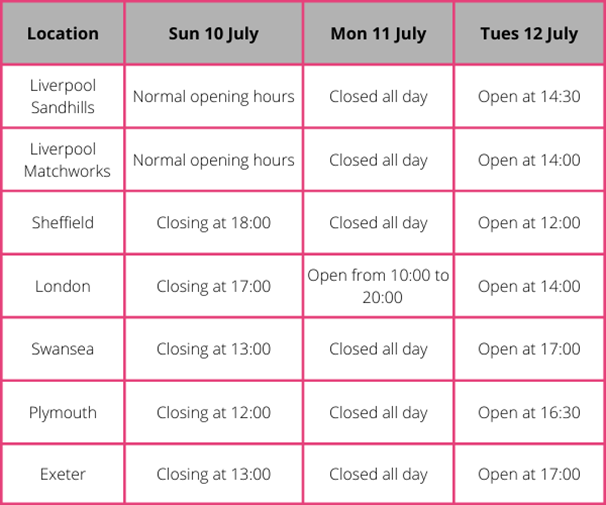 Book ahead for our classes
Whilst we have temporary opening hours, you can pre book anyone of our climbing classes for your return.