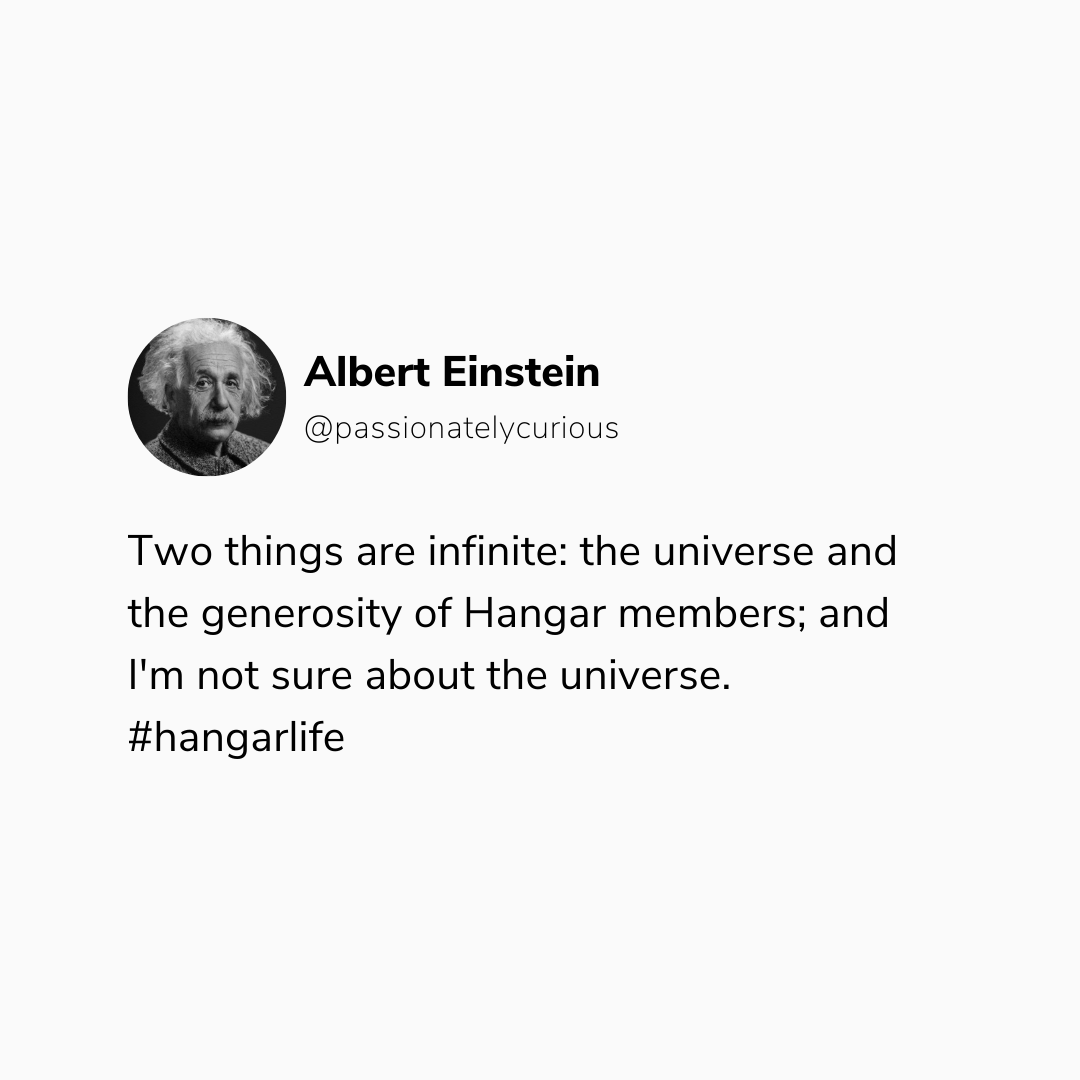 Wow, you lot are absolute legends. It's a scientific fact.
We have once again been blown away by the generosity and all around coolness of the Hangar community.
Thank you to everybody who has opted in to paying membership fees while we are closed due to coronavirus.
We know that this is a difficult time physically, mentally and FINANCIALLY, and we understand that paying membership fees right now will not be possible for all.
If you can't afford to reactivate your membership while we are closed, that's ok.
But if you would like to opt in and pay membership dues while we are closed, simply follow the relevant link below: