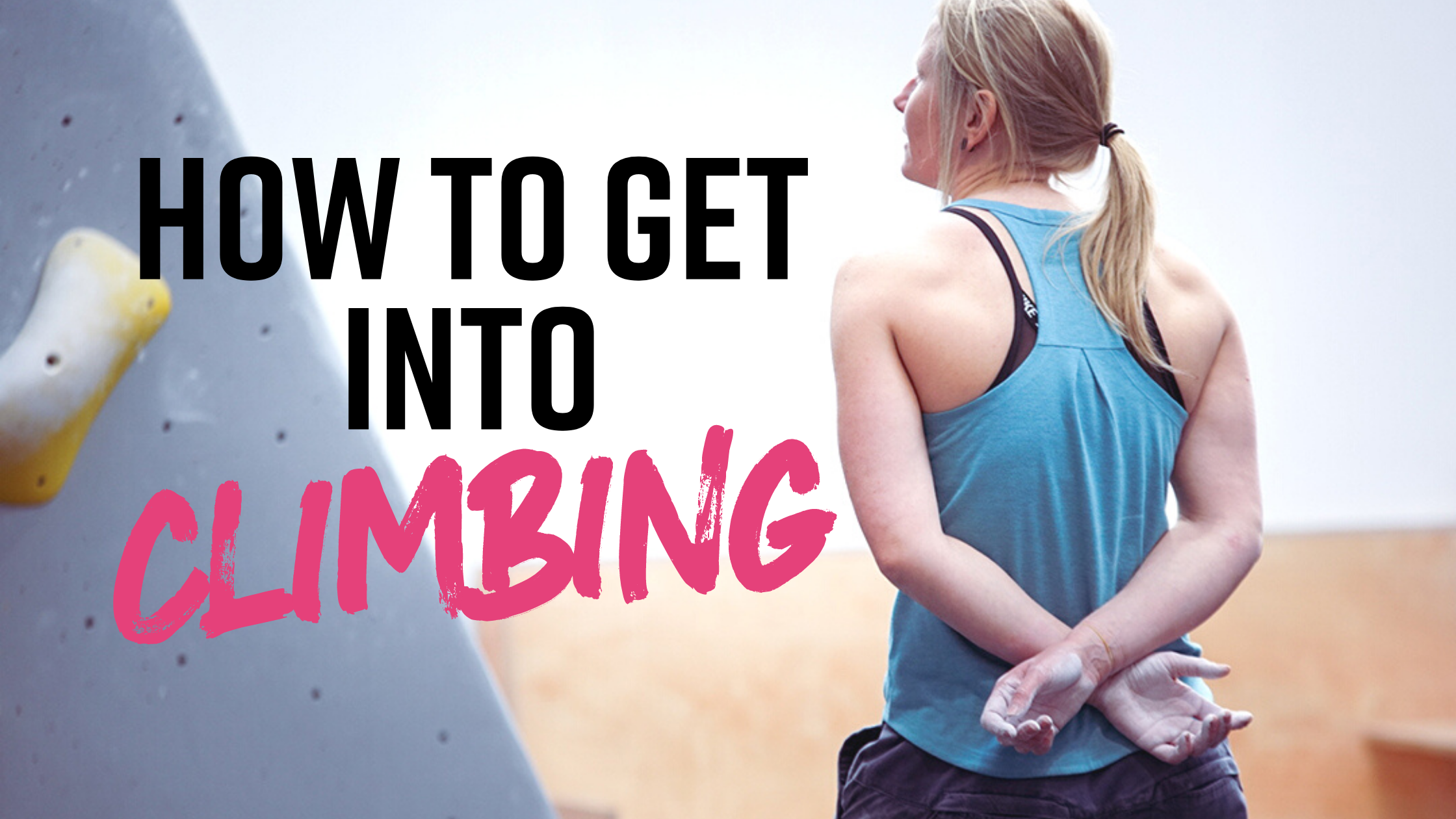 WHERE DO I START CLIMBING?
There is a wide world of climbing out there, from granite boulders to the countryside to epic sandstone cliffs, but most people begin their climbing journey at an indoor climbing wall.
Outdoor climbing can be very intimidating and also dangerous, whether you're experienced or not. At an indoor climbing, beginners can progress at their own speed, under the supervision of qualified coaches and experts.
HOW DO I START INDOOR CLIMBING?
First things first, you need to find a local "wall". That's what we call a climbing centre. In our opinion, you want to begin at a bouldering wall. Bouldering is a form of rope-free climbing, in which climbs rarely exceed 3m in height, but always provide a fun and exciting challenge.
Since you don't need a rope, you don't need any fancy equipment, nor do you really need a partner, although climbing is always more fun with friends cheering you on from the mats.
At an indoor bouldering centre, all you need are some comfy clothes and a pair of climbing shoes, but the latter are provided by the centre. At The Climbing Hangar, specifically, we offer FREE climbing shoe rental to every customer, but also offer a wide variety of retail options, once you're hooked and ready for a pair of your own.
It's all about a low barrier to entry, with a high ceiling of accomplishment.
CAN ANYONE DO INDOOR CLIMBING?
The vast majority of people can certainly try indoor climbing. Sure the climbs that the competitors in Tokyo will attempt would be impossible to complete for the average person on the street. But the beauty of indoor climbing is the wide variety of climbs with all sorts of different difficult levels.
From climbs the equivalent to walking up a ladder, to the highest climbing grades on the planet using holds mere millimetres deep, there truly is something for everyone. And unlike many sports where a grass roots competitors will never share the field with a pro, climbers of all ability levels can compete on the same stretch of wall.
FIRST TIME CLIMBER FAQ'S
If you're planning a trip to an indoor bouldering centre, like your nearest climbing Hangar, you probably have a few questions. Is indoor climbing hard? Is indoor climbing safe? What should I wear for indoor climbing? What do I bring along? Do I need upper body strength?
Here's pro-climber and Hangar ambassador Alex Waterhouse with the lowdown for First Time Climbers:
HOW TO GET BETTER AT CLIMBING
You might attempt a climb alone, but the best way to experience indoor climbing is to do so with others.
Group coached climbing sessions are a great way to meet like-minded people at a similar stage of their climbing journey as you. It also helps if you have friends that are into climbing too, even if they're way more experienced than you.
Often, climbs which might have otherwise seemed impossible, appear attainable once you see a familiar face top them (especially if you can pinch their beta/copy their moves to get up the wall).
The biggest challenge to a climber's success is not on the wall, it is between their ears. This is where climbing with a social circle can really help. Other climbers can provide you with support and drown out those internal voices. The ones which were happier when your feet were firmly placed on the ground.
Of course, learning the basics from a friendly and experienced coach will go a long way too.
BOOK A CLIMBING CLASS AT THE HANGAR
If you prefer to fly solo you can still make plenty of gains in your climbing. One way to do so is to "take it easy". In other words, don't feel under any pressure to race through the climbing grades and tackle harder and harder climbs. You're likely to hit your ceiling pretty quickly and rather than enjoy this, you're likely to be discouraged. You might even pack in all together.
During your early sessions, focus on volume of climbing, whether the individual climbs are difficult or not. Focus on getting experience on the wall. Feel free to repeat climbs, multiple times, with the aim of topping them with better technique each time: reserving your energy, placing your hands and feet with precision, and climbing clean. If you can develop good habits early, you'll carry them through the grades. Because when the climbs become a lot harder, that's when the right techniques will be essential, and no amount of simply pulling hard will get you there.
Of course, there is another group of people waiting to inspire you, educate you and help you to get more out of climbing, whether you're a lone wolf or not… and that group is the huge number of excellent content creators and training resources available online.
From films on elite climbers, to educational videos on the fundamentals of climbing, Google and YouTube really are your friends when it comes to climbing. You could pick up tips and information that fill you with confidence before you even arrive at the wall.
The most important thing to remember, whether you're heading to a bouldering wall for the first time, or jumping on an auto-belay, or venturing into the great outdoors, is that climbing is supposed to be fun. Yes, it can be terrifying, but that's sort of the point: to test your limits and escape that most miserable of places. The comfort zone.
BOOK A CLIMB
If this all sounds like a bit of you, why not pay us a visit and get into climbing for yourself?
There are Hangar venues around the UK which offer fun but incredibly accessible climbing, along with top notch food and drink.
You just might discover your new favourite place to hang.