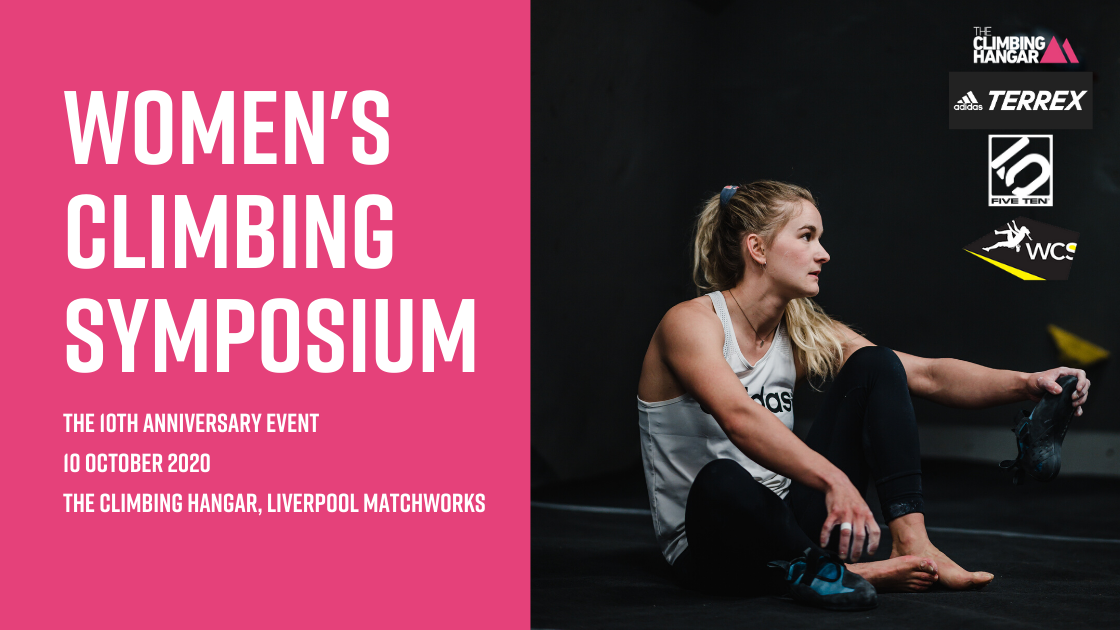 The 10th Anniversary Women's Climbing Symposium, in partnership with adidas Terrex / adidas Five Ten, will take place on 10 October 2020 at The Climbing Hangar Liverpool Matchworks.
A series of smaller WCS X events will also take place through late 2020 and early 2021 at our venues in London, Plymouth and Swansea.
The event represents something of a homecoming, since the inaugural WCS took place at the original Hangar site, having been conceived by pro climber Shauna Coxsey and Hangar CEO Ged Macdomhnaill.
The Women's Climbing Symposium has gone from strength to strength in the ensuing years, featuring top speakers from the global climbing community, and becoming a key event in the calendar of many female climbers.
On the symposium's return to its roots, at The Climbing Hangar, Ged Mac said "We helped to introduce the Women's Climbing Symposium, because we felt that female climbers needed a place to discuss the unique challenges they faced as women. A place where they could share experiences and access top quality coaching and inspirational talks from other women.
"At the time, we didn't know if there would be a second event, let alone a ten-year anniversary, and so we are pleased that we are able to host the event later this year, and play another small part in the story of the WCS."
The Climbing Hangar Liverpool Matchworks opens to the public on Sunday 29 March 2020.