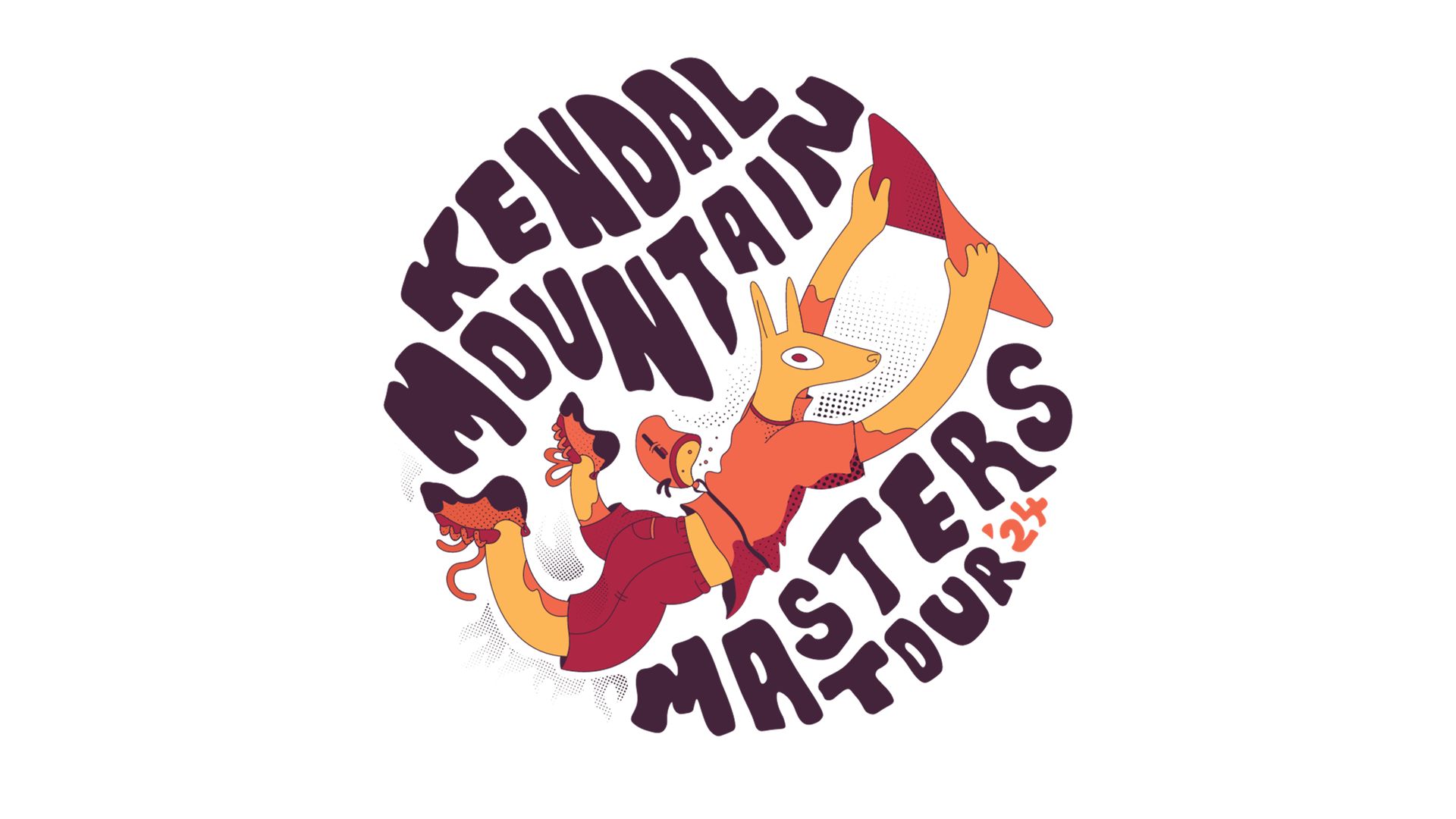 For Hangar founder Ged MacDomhnaill, the event is the fulfilment of a career long dream.
He explains: "Working with Kendal Mountain Events was one of my first goals for The Climbing Hangar after going into business.  Kendal is the ever-evolving north star of everyone who loves the outdoors (even when they're climbing indoors).
"To partner with Kendal Mountain Events and provide our unique brand of irreverent joy, climbing and community is an honour and literally a dream come true.
"I'm also pleased to partner with our mates at Yonder in London. They have a stunning wall, and like everyone at TCH, they understand the single most important thing at any climbing wall is the people".
"I can't wait to see what fun we have, and you're all invited to take part."
Ever dreamt of scaling heights with the best in the game? Then dive headfirst into the Kendal Mountain Masters Tour: a thrilling haven for both seasoned climbers and those taking their first steps on the bouldering path. Push your limits, soak in wisdom, and immerse yourself in an electrifying climbing community like no other.
Each tour stop promises adrenaline-pumping bouldering showdowns. And the adventure doesn't stop there! Mingle with passionate climbers and get up-close and personal with renowned climbing icons. Brought to you by The North Face, they're ensuring a roster that'll leave you starstruck. Eager to know who? Stay tuned for a line-up bursting with climbing legends and more event details.
Whether you're a new climber, or an old hand, The Kendal Mountain Masters promises to become a new highlight in the climbing calendar.
EVENTS
13.01.24               The Climbing Hangar Plymouth
20.01.24               The Climbing Hangar Reading
10.02.24               Yonder, London
17.02.24               The Climbing Hangar Liverpool Sandhills
24.02.24               The Climbing Hangar Sheffield
Tickets for each competition in the series are AVAILABLE NOW and via The Kendal Mountain Film Festival website and a limited number of spaces are available.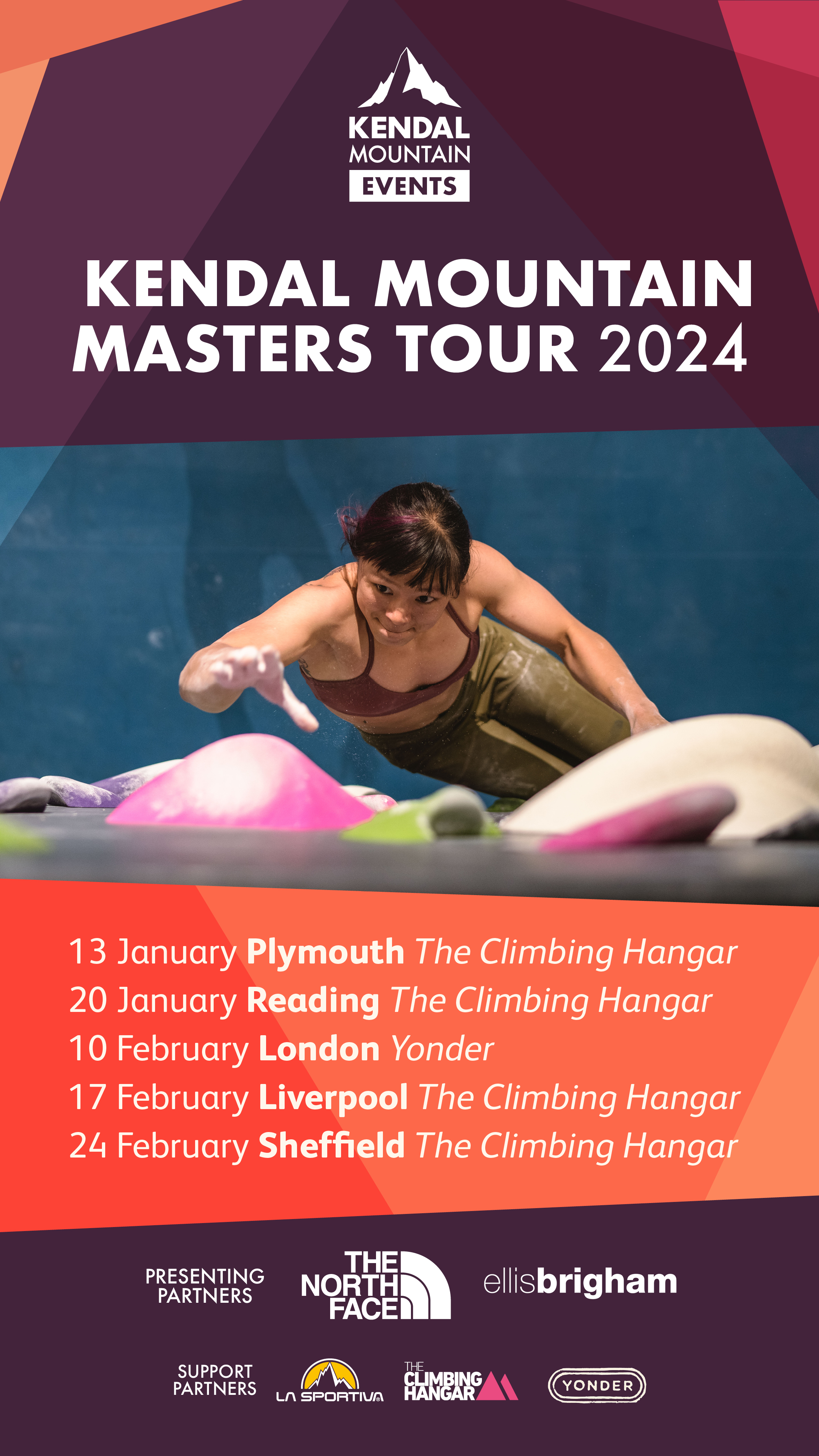 Brought to you in partnership with Kendal Mountain Events, Yonder, The North Face, and Ellis Brigham.
Please note that all venues listed above will be closed to the general public on the day of the event.