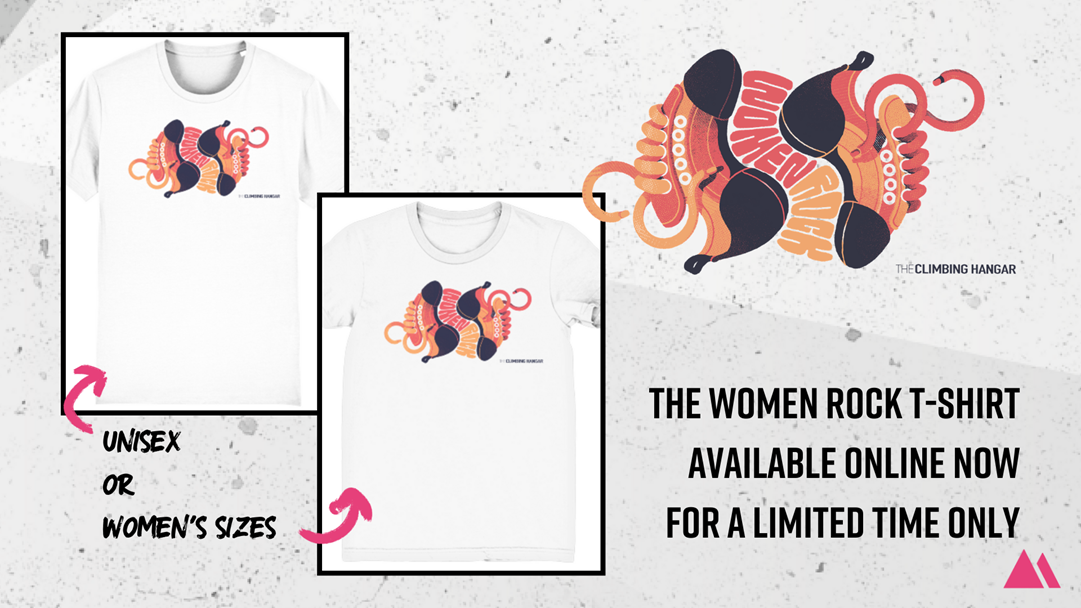 Women Rock by The Climbing Hangar is a celebration of women in climbing and the diversity of our sport.
Featuring a hip design by one of our very own climbers, our fundraising t-shirt was selected in a vote, by the customers of our indoor climbing centres around the UK.
Kate MacKenzie, 26, from London, will receive a cash prize of £250 for her winning design, which earned 61% of votes in our competition.
The poll was carried out across all of our venues and pages throughout the UK, with almost 600 people taking part across Facebook and Instagram.
Both finalist designs were really well received, which isn't surprising really as they were incredible.
We have to give a shout out to Milo McAleny, our runner up. We're sure this isn't the last the Hangar community will see of Milo's work.
Our Women Rock t shirt is available right now on Print Social, and 100% of the profits from the campaign will be divided between our female focussed partner charities Refuge and Black Girls Hike.
You won't be able to pick up the t-shirt at our venues. It is only available from weareprintsocial.com until 30 April 2021. 
Simply choose a garment type and grab yours while supporting a couple of great causes.