Coming soon: TCH Reading 
The Climbing Hangar is heading to Reading! And we're bringing an all-new 14,500 square foot bouldering centre, opening early 2023. 
We provide indoor climbing for everybody, with adrenaline-pumping climbs at every grade, including our well-known "World Cup" circuit. No matter who you are or how hard you climb, you'll be greeted with our signature, warm, Hangar welcome when you enter the building. If the climbing isn't enough to entice you, visiting the Hangar offers more than just a chance to work out. You can also relax with friends while enjoying fresh local coffee and delicious, ethically sourced food at our in-house cafe.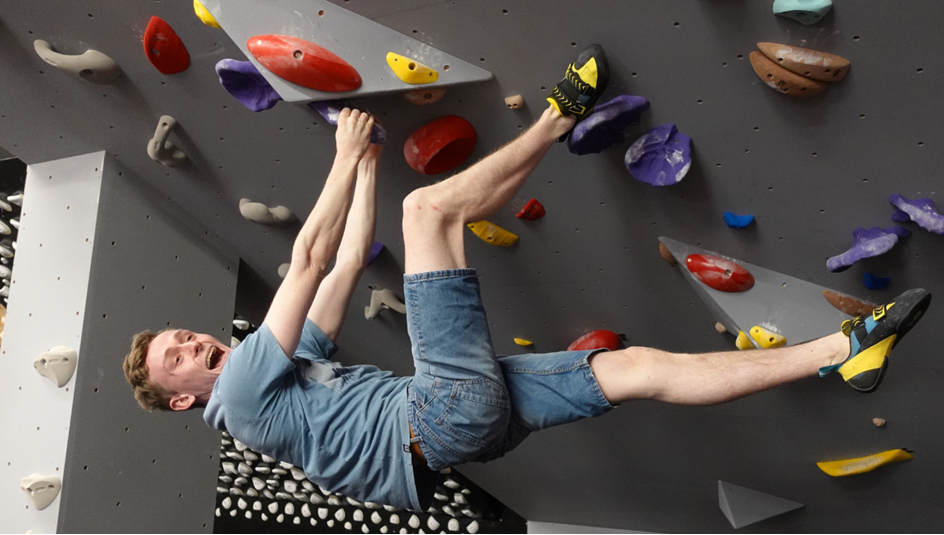 As well as plenty of problems and a cosy cafe, we'll also have a fitness area for training, and coached group classes at no extra cost. While we believe indoor climbing is as much about "play" as it is about "progress", we'll have plenty of toys here for hardcore climbers, including a Kilter Board. There really is something for everyone. 
Discover your new favourite place to hang: The Climbing Hangar Reading. 
Fancy joining us and being part of the team?
New centre, new crew – we're hiring! If you like being nice, and love getting people psyched about climbing, WE WANT YOU. We are looking for enthusiastic, sociable, and dedicated crew members, kitchen staff, climbing coaches and duty managers. 
You don't have to be a climber to work at the Hangar; building a team is about discovering brilliant human beings and giving them the chance to flourish at what they're good at. Find out what roles we have available here, both full- and part-time positions available.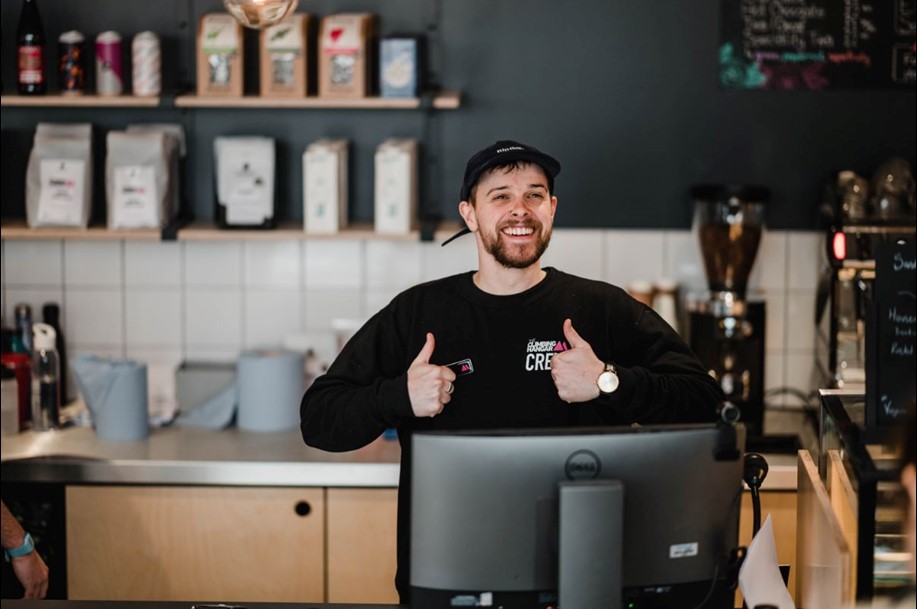 Keep up to date 
Hangar Reading is currently under construction, but as we count down to opening day we'll provide plenty of sneak peeks at our newest centre via our website and on our social channels: Facebook & Instagram. 
Register for emails below and you'll never miss an update from Hangar Reading. From progress pics and pre-opening offers to giveaways and much more, our emails best way to ensure you stay in the know.