To send: to finish a route or problem without falling
Sending outside is a bit different from topping problems inside. Bouldering outside lacks coloured holds, obvious start markers or big squashy mats. Climbing in winter can be different again. Conditions can be harsh, you have to think about what to pack, and it can be pretty hard to warm up. Why then, I hear you ask?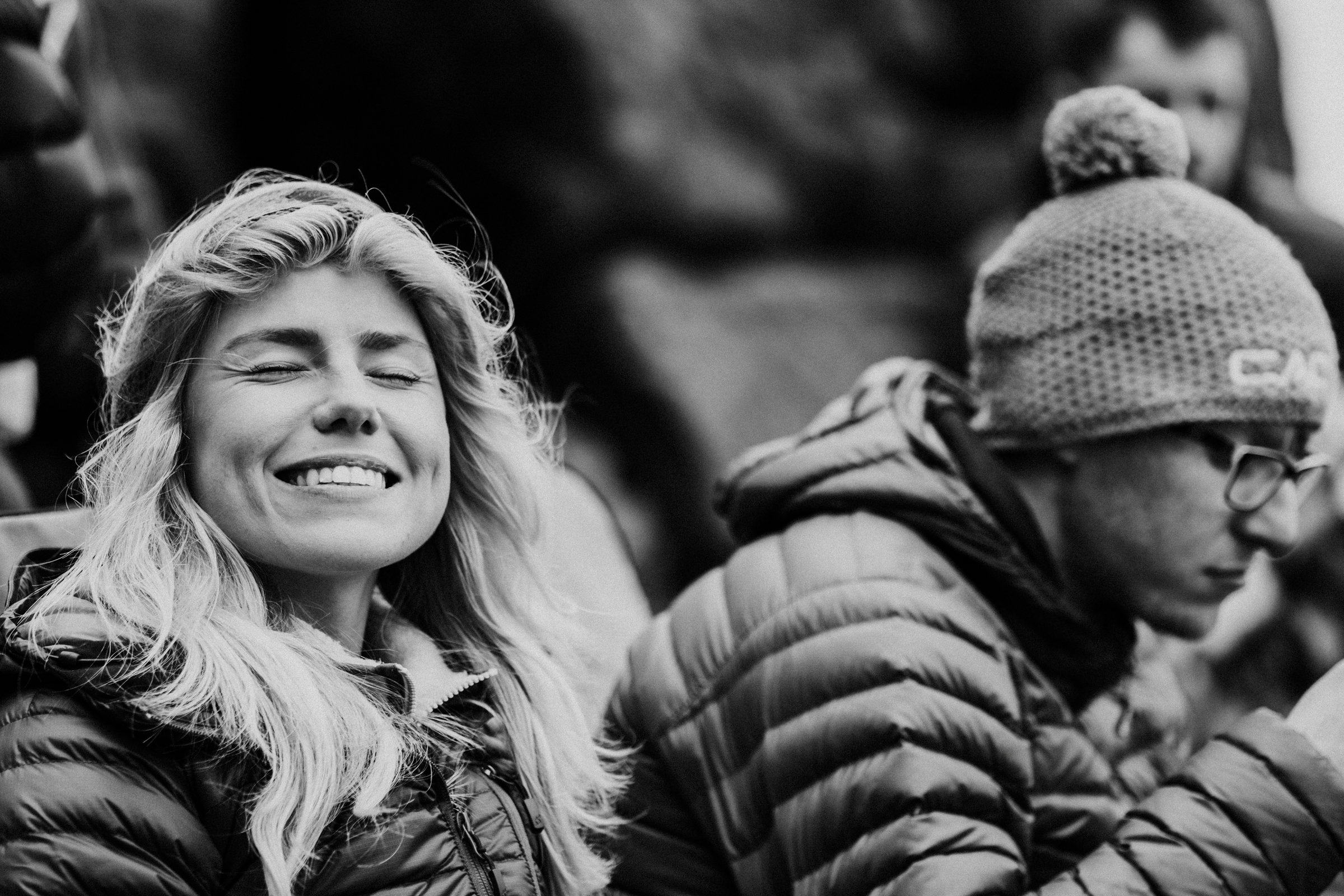 The search for the 'bon cons' (good conditions)
A lot of boulderers wait until the mercury falls before they even consider getting their shoes on. It seems silly; they spend most of their time breathing on their hands, warming the rubber of their shoes, or bundling themselves into their biggest down jackets. But climbing is hugely reliant on friction, and when the temperature is colder, the friction is better - so you can climb harder.
What is 'grit season'?
The UK has lots of different types of rock to climb on. There's gabro, granite, rhyolite, limestone, and the infamous gritstone. While boulderers often climb on most types of rock throughout the year, gritstone, a coarse-grained variety of sandstone found almost exclusively in Yorkshire and the Peak District, is particularly friction dependent. It tends to rely on smears, slopers and technique - which is why friction is so important. The winter really is the season for grit.
The Great British Weather being what it is, we often get sent wet stuff from the sky, meaning that seeking out dry rock can be a challenge. Provided it hasn't been raining for weeks on end, a sheltered crag (like a cave or overhanging face) can often provide.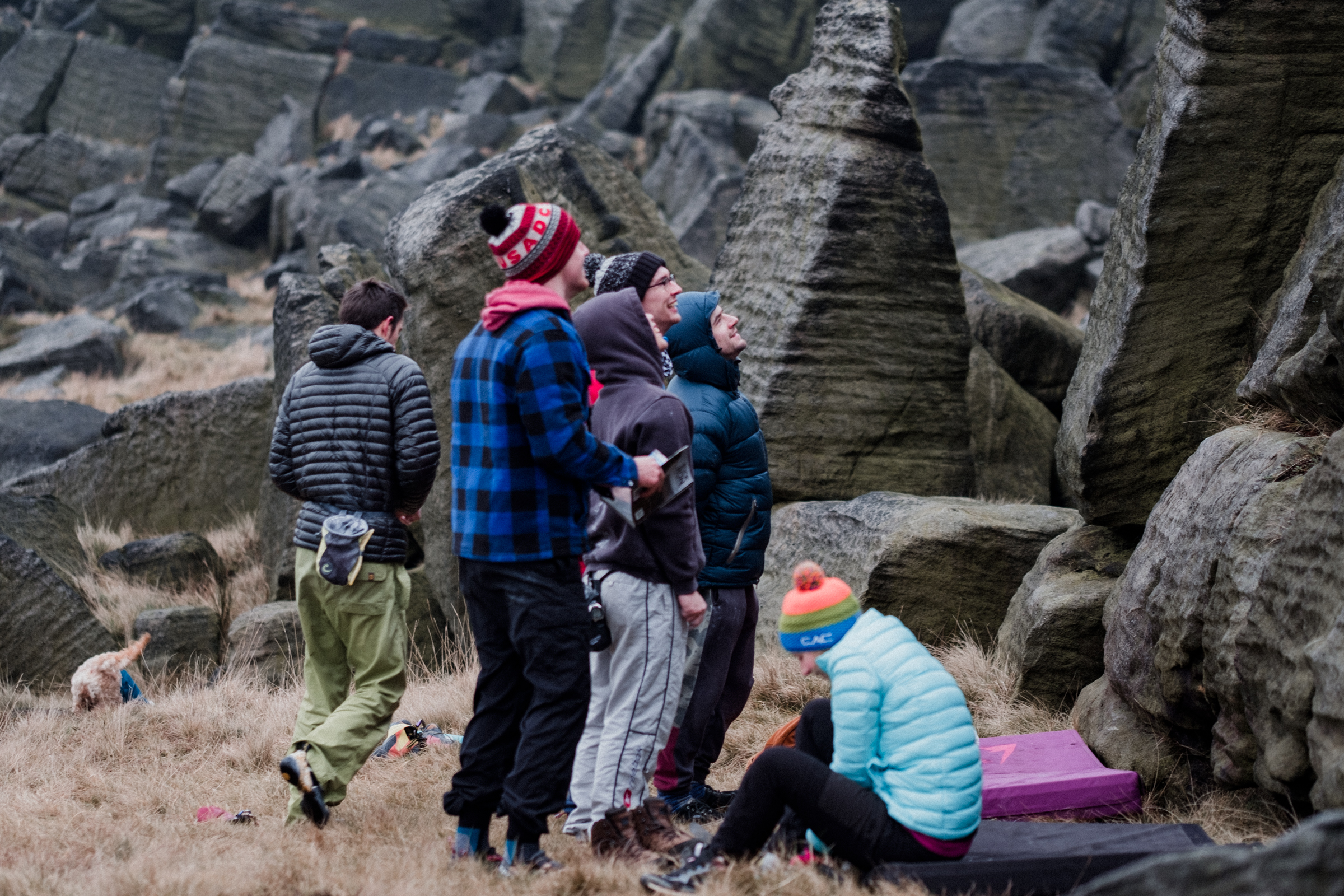 Crag etiquette and safety
Safety at the crag is one that doesn't change summer to winter. Always make sure that you place your pads properly and spot other climbers, regardless of the season. Because of those aforementioned 'bon cons', crags in the winter can often get busy with people seeking the serious sends. To make climbing pleasant for everyone, understanding the etiquette is important.
The big no-nos:
Climbing on wet or damp rock
Playing loud music
Standing on other people's pads with dirty shoes
Putting dirty shoes on the rock (climbing or normal!)
Leaving unsightly and damaging chalk on holds
Not adhering to crag specific rules (for example, not walking on dry stone walls, not bringing dogs and parking areas)
Being disrespectful of other climbers and what they're trying
Getting started in the winter
Don't forget, climbing is about having fun. Better conditions do mean harder sends, but they also mean harder work. It's harder to motivate yourself, harder to warm up, and harder to stay warm. Hopefully this this series of blog posts will give you all the hints and tips to make it as enjoyable and productive as possible. Just don't forget those layers!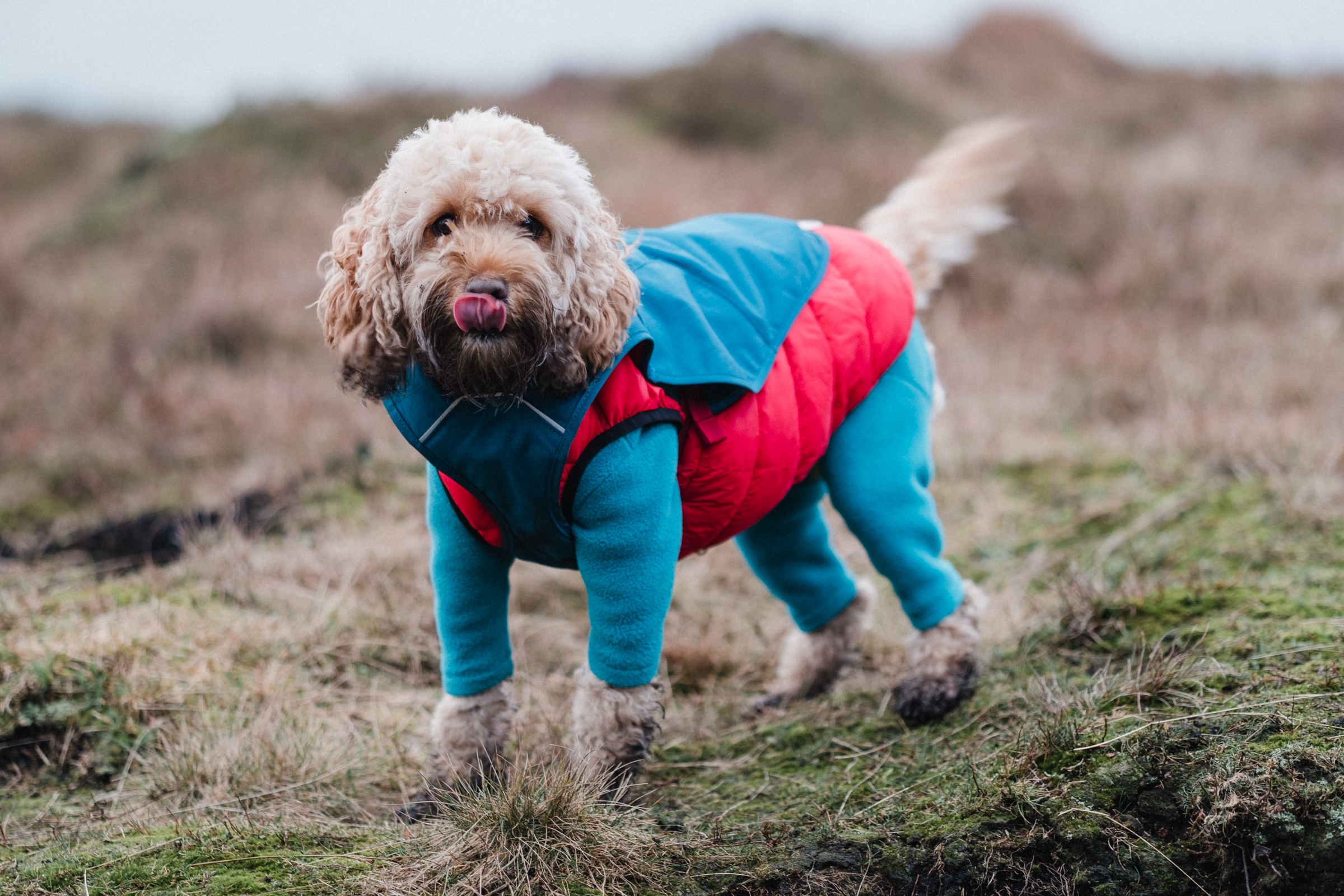 Get out!
For those with some experience of outside wanting to take advantage of the winter conditions, The Hangar Winter Days Out will be aimed at people seeking to improve their grades and explore some of the amazing climbing locations near our walls.
Days out are free - we just meet at The Hangar or the crag and get going. Pads, guide books, lifts and psyche are a communal effort.
Follow your local Hangar Facebook for Days Out details.