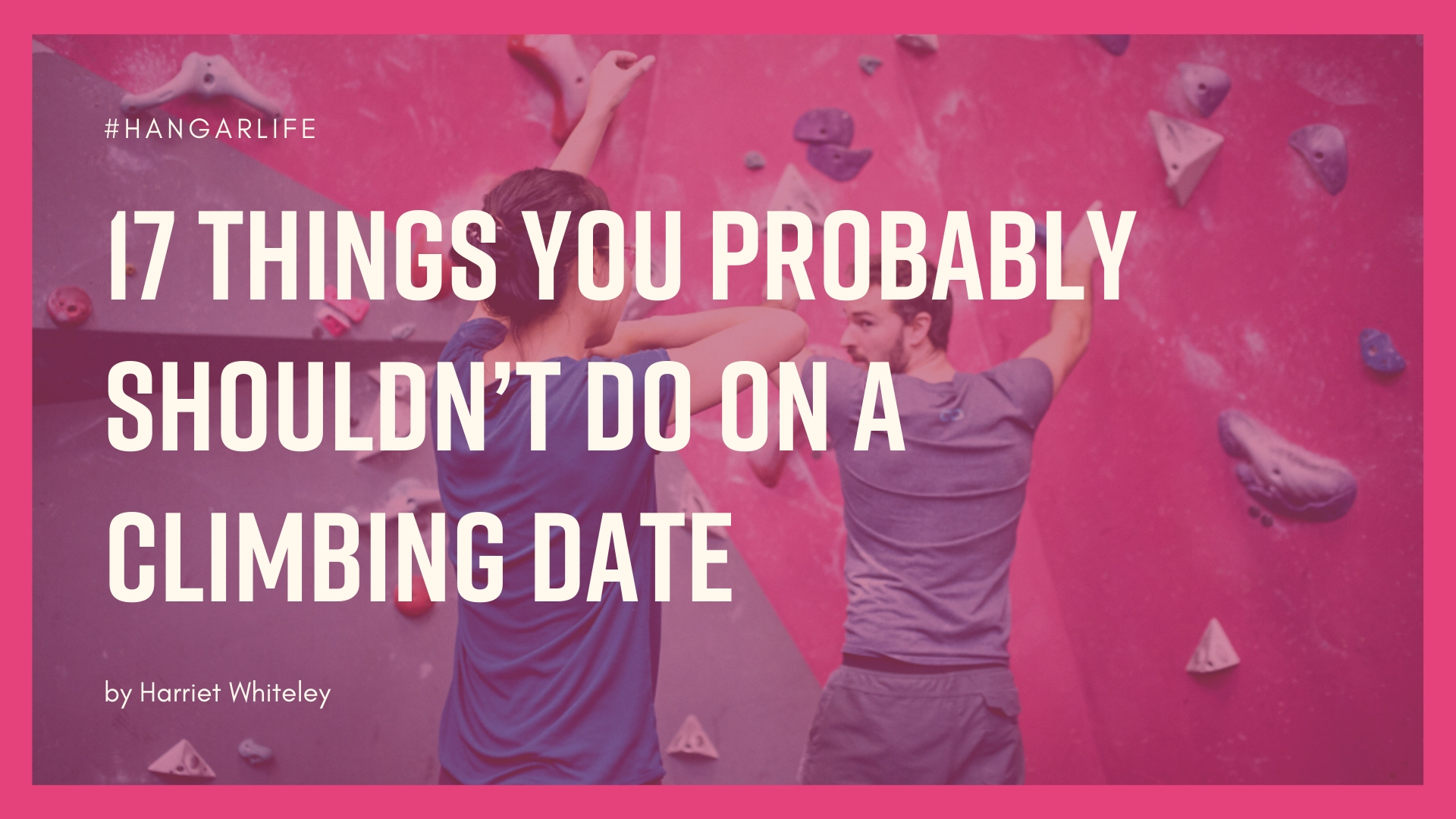 Immediately ripping your shirt/vest off when it's 0

°

C out (and not much warmer inside).

Performing Maria Sharapova-worthy power screams every time you jump on the wall.

Telling your date to start again from the beginning if they dab another hold.

Running your usual hangboard regime while insisting that your date holds the stopwatch for you.

Saying a climb is easy before your date has had a chance to try it.

Saying a climb is easy that your date can't do.

Spending the entire date working your project.

Having a tantrum when you can't finish your project.

Having a tantrum when your date makes the project look easy.

Having any sort of tantrum, really…

Doing campus laps up their project.

Making fun of people who aren't as strong as you.

Leaping into any unnecessary/unconsented powerspotting.

Spraying beta ahead of every move your date tries.

Saying jargon things like 'just crank on that mono and then whack a heel hook on the volume and rock right onto it' if your date has never been climbing before.

Talking about climbing the entire time.

Talking about how unhygienic climbing holds probably are (I have done this and people don't like it).
One thing you probably should do, though, is take a tea and cake break to get to know each other off the wall too.
Happy Valentines Day!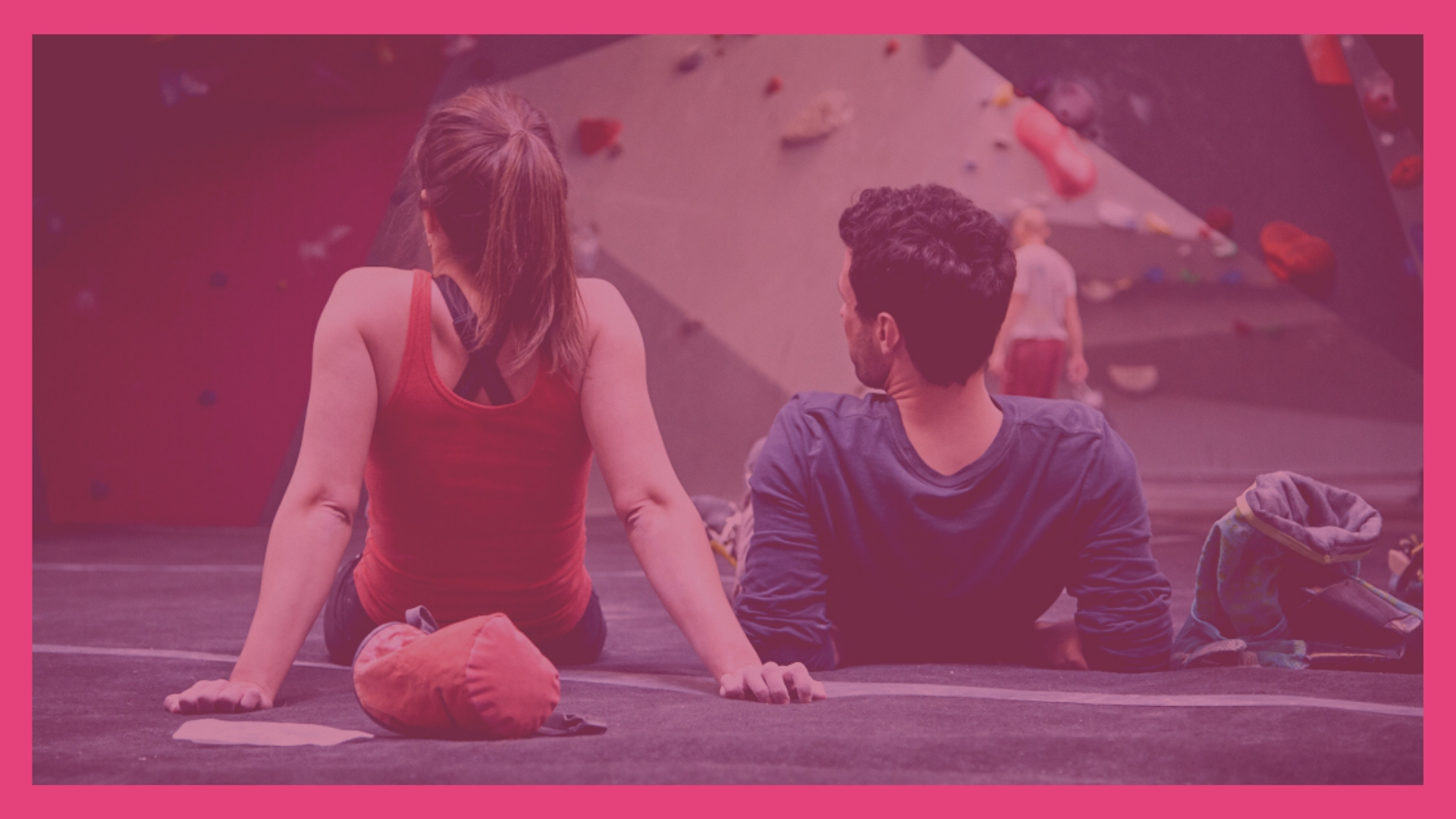 Hati Whiteley, is blogger and avid climber who, in her own words, hasn't bicycled across the UK, climbed every route on Stanage or even run a marathon.
Her blog lerockyroad.com is "a celebration/acknowledgement of all the unremarkable stuff we do every day and how, deep down, it's actually quite remarkable".
Are you planning to get your hands dirty this Valentine's weekend?
Why not join us for a climb?
It's the perfect activity for two people since they can attempt suitable grades for themselves, while hanging out with a partner.
We set our boulder problems to ensure that climbers don't have to attempt the same blocks to spend time with one another on the mats.
You'll find climbs of every difficulty throughout the centre, so that you can still spend quality time with a significant other, whether they're a first timer or a total wod.