What is the Tour de B.I.F.F?
The Beastmaker International Footless Festival is one of the highlights of the UK climbing season, as competitors pit themselves against a set of epic footless problems (which is known as campus climbing).
Tour de B.I.F.F events offer amateur climbers the chance to compete against the best climbers in the land. That's because competitors at our Hangar Liverpool comp will compete for a place in the big show at The Climbing Works in Sheffield.
It's a sick competition, with a potentially life-changing prize.
Here's how it all works:
The qualifying round features 25 problems, with something for men and women of every ability level

The best climbers move through to the evening's epic final round, where spectators are encourage to party, cheer and heckle the action to their heart's content

Once the climbing is done, it's time to party. DJ Rebus, will provide the tunes, all you have to bring is the psyche
Tickets cost £20 per person, or £15 for members, and all competitors receive a free drink after they have competed.
Entry for spectators is FREE!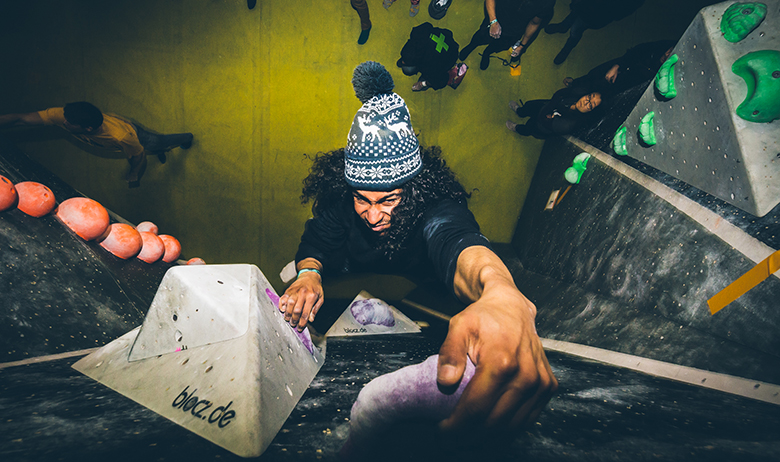 The X(mas) Factor
But every Tour de B.I.F.F event is more than a great comp with a cool prize: it's a party, featuring lights, music, crazy decor and silly gymnastic challenges.

Here at Hangar Liverpool, that party is all about X-MAS!
There'll be prizes for the best (and worst) fancy dress, plus a festive food menu and a lot more.

We'll have local beers on tap, your choice of mulled wine or cider, and winter market style food stalls to get you into the Christmas spirit.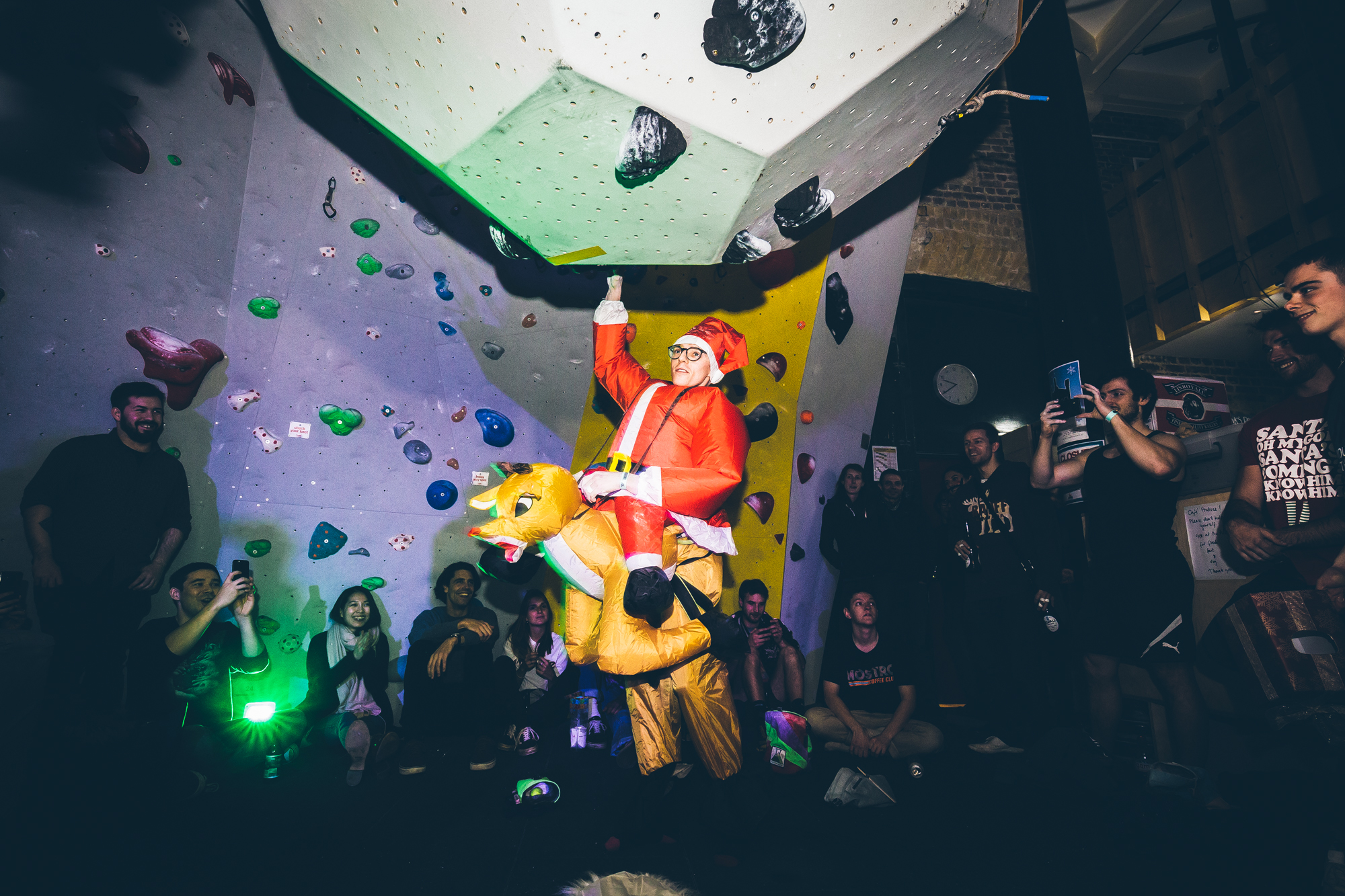 Do I need to be a crusher to take part?
The emphasis of Tour De B.I.F.F events is placed squarely on having fun, so while certain climbs will sort the crushers from the Christmas puddings, there will be plenty of blocs and other fun and games for just about anybody.
Some of the Hangar community might be nervous about campus climbing, and worry that footless climbs are all about upper-body strength. And hey, some of them might be! But a good way to think about campus climbing is to look at the monkey bars: it's not about how hard you pull, it's all about the technique.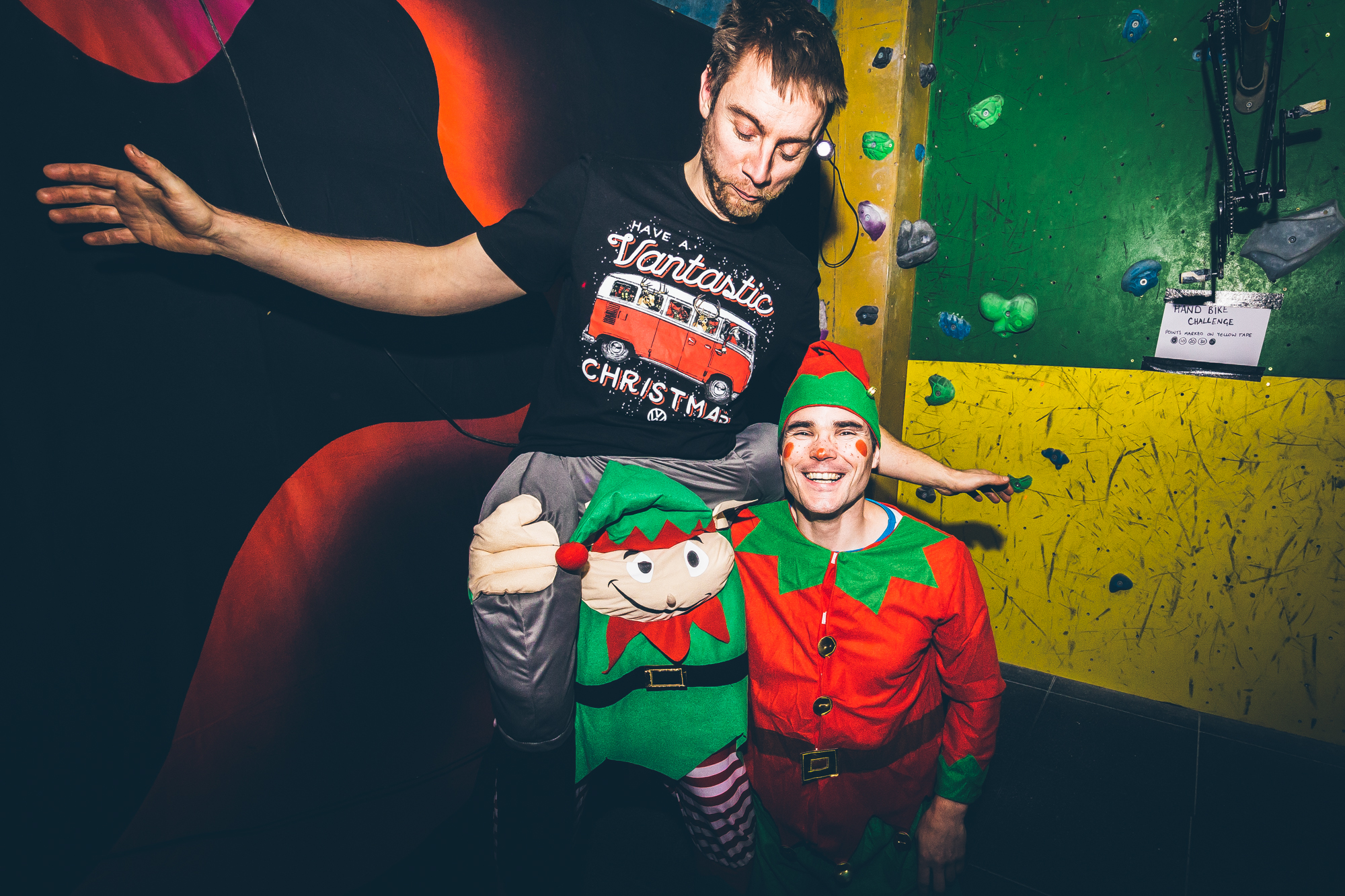 Can women enter the Tour de B.I.F.F?
Of course they can! There's room for everybody on the nice list!
The Tour de B.I.F.F comp set is being designed by our route-setting team in partnership with Gracie Martin from Beastmaker, and former women's world champion Shauna Coxsey!
Gracie's mission is to ensure that women of all ability levels get something from the comp, and Shauna will be on-site during the event to cheer on competitors and party Hangar-style.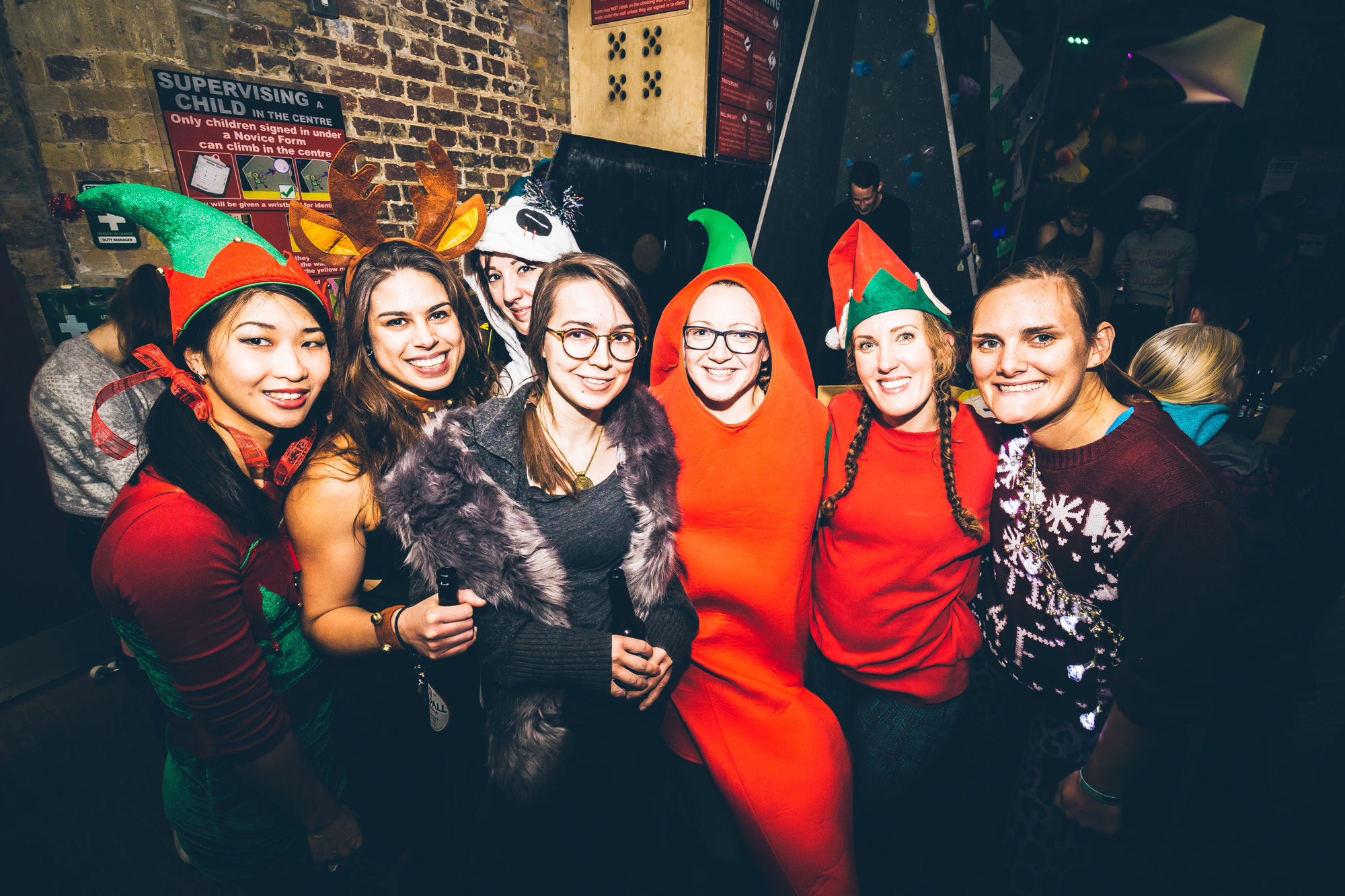 Images courtesy of The Castle Climbing Centre. https://www.castle-climbing.co.uk
A climbing comp for all abilities!
An epic final round to enjoy!
A banging afterparty, with a live DJ!
GET YOUR NAME ON THE NICE LIST
The "Merry BIFF-mas" Christmas Party is going to be another Hangar event that you can't afford to miss.
It's like the old festive saying goes: "The best way to spread Christmas cheer, is climbing hard and drinking beer"!
(Climbers must be aged 14 years and over to participate)