FIRST CLIMB HALF PRICE
Use the discount code " HALFCLIMB23 " to get your first climbing session for half price.
That's just £7 per person (or £6 for kids).
Indoor climbing for every BODY
TCH is on a mission to introduce as many people as possible to the joys of indoor bouldering.
That means our easy climbs should be just as epic as our tough ones, and everybody will enjoy their session.
Our all-new facility features hundreds of climbs at every grade and our in-house route setters mix things up with new climbs every week.
More FOMO, less vertigo
Bouldering is among the fastest growing pastimes in the UK.
No other sport combines fitness and problem solving quite like ours. And you won't need to conquer a fear of sky-scraping heights to take part.
You don't need a rope or harness, since our climbs are only 3-4 metres high, above a thick crash mat.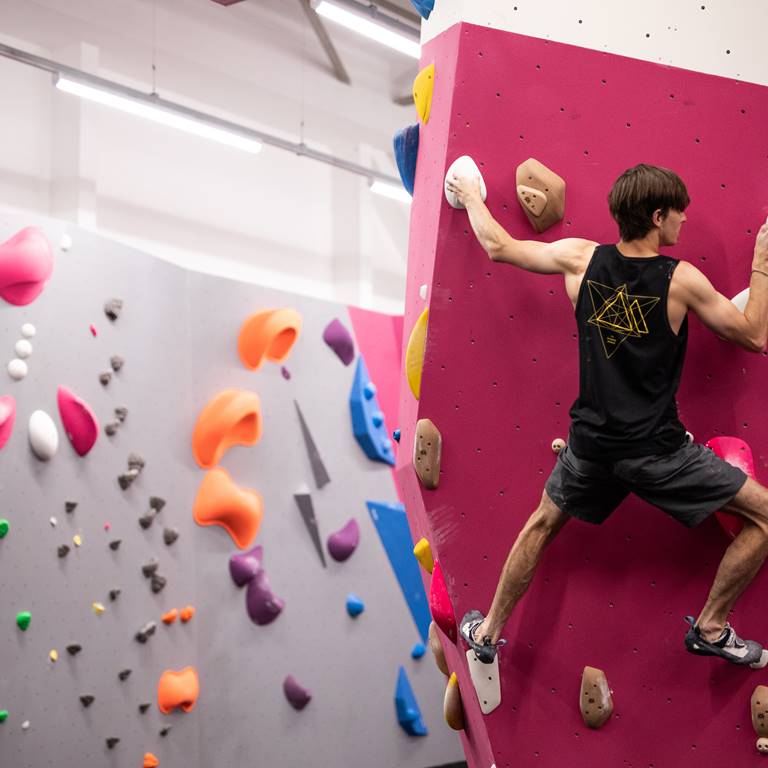 More than a climbing wall
The Climbing Hangar boasts a fully equipped gym, which is included in your entry, plus a gourmet coffee shop serving a host of fresh food and ethically sourced goodies.
It's the perfect place to grab breakfast, lunch or dinner, whether you're climbing or not.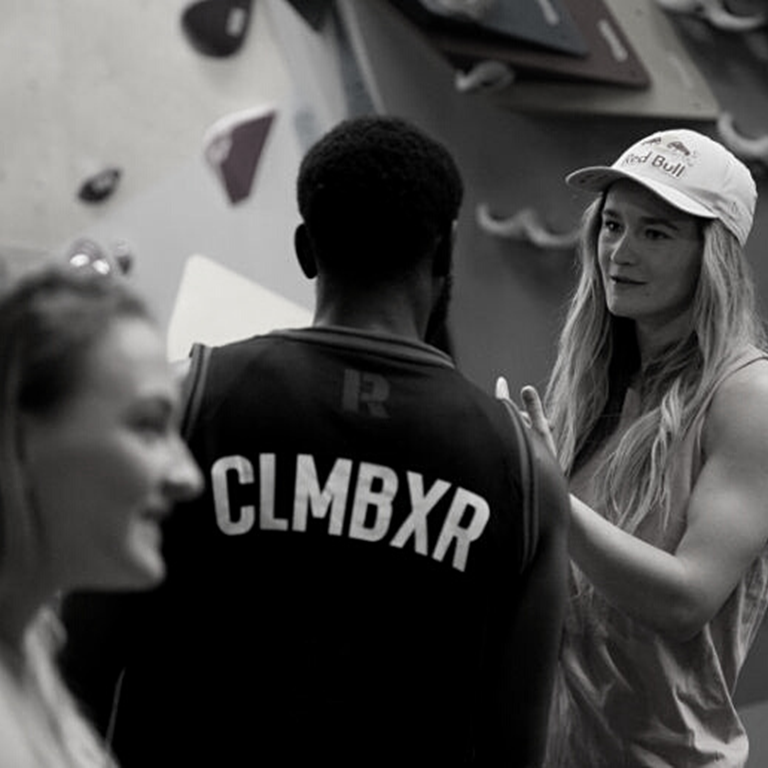 Where are we?
Our address is:
Unit A & B
15 Sutherland St
Sheffield
S4 7WG
Opening times:
Mon - Fri: 06:30 - 22:00
Sat-Sun: 09:00 - 20:00
Phone number:
0114 399 8980