Hangar apparel: what's it all about?
Being a part of the Hangar community means more than simply getting off the ground. It's about connecting with the people around you and being excellent to one another.
Our 100% cotton clothing lines have been designed with the same thing in mind. That's why we focussed on materials and manufacturing which don't harm people or the environment.
You won't be surprised to learn that doing the right thing costs a little more so the price of these pieces is a little higher than our logo tees, but they come with huge karma discount.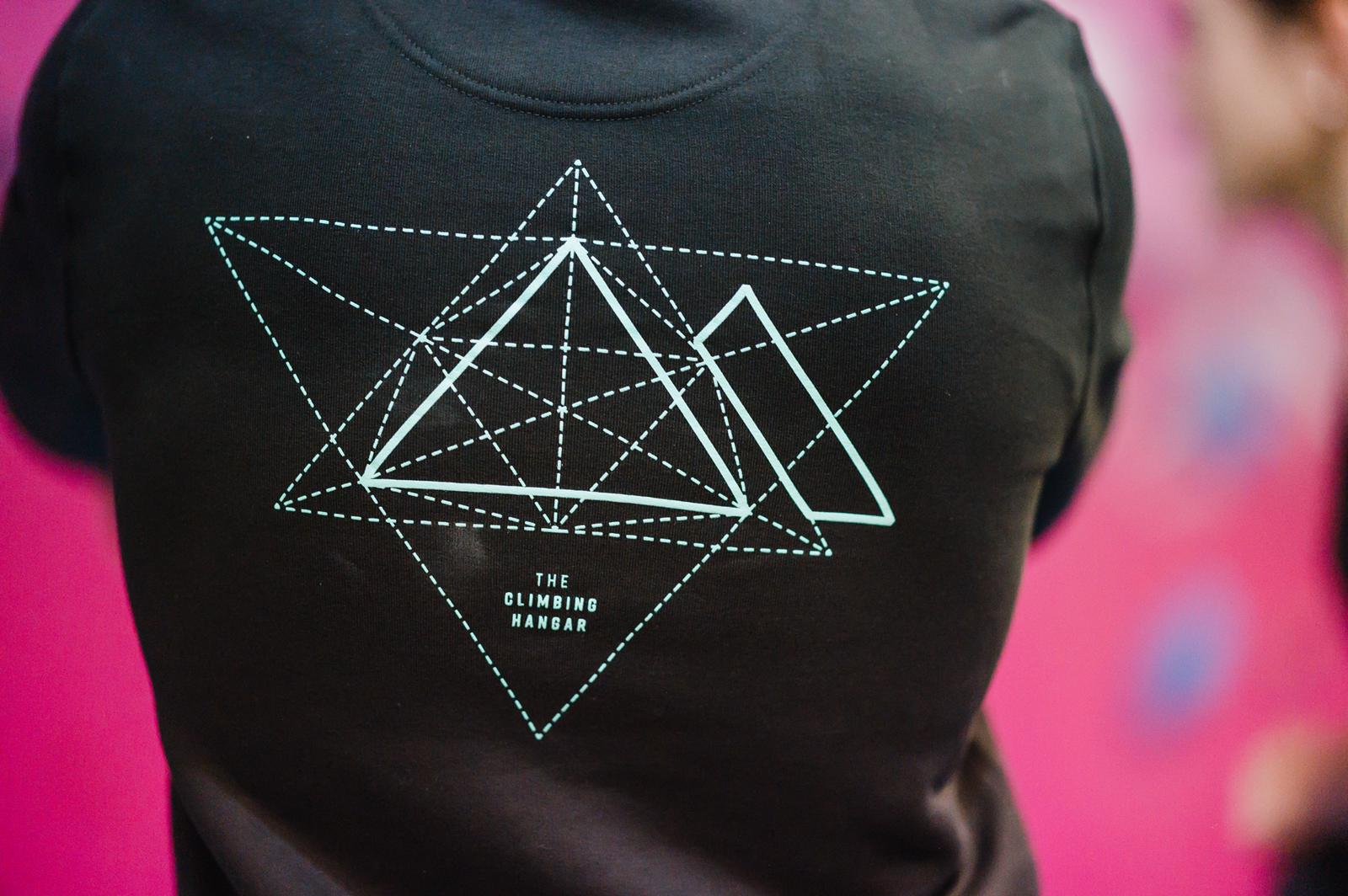 (Origins crewneck, black, pictured above).
ORIGINS / FLATLINE
Origins and Flatline are the staples of the all new Hangar apparel range, designed to be worn at the wall and wherever else life takes you.
We have selected a set of colourways which are designed to be worn together, so you can select t-shirts and crew necks which can be layered in any combination because making your own colour choices can be exhausting ;)
All garments are Fairwear and GOTS certified.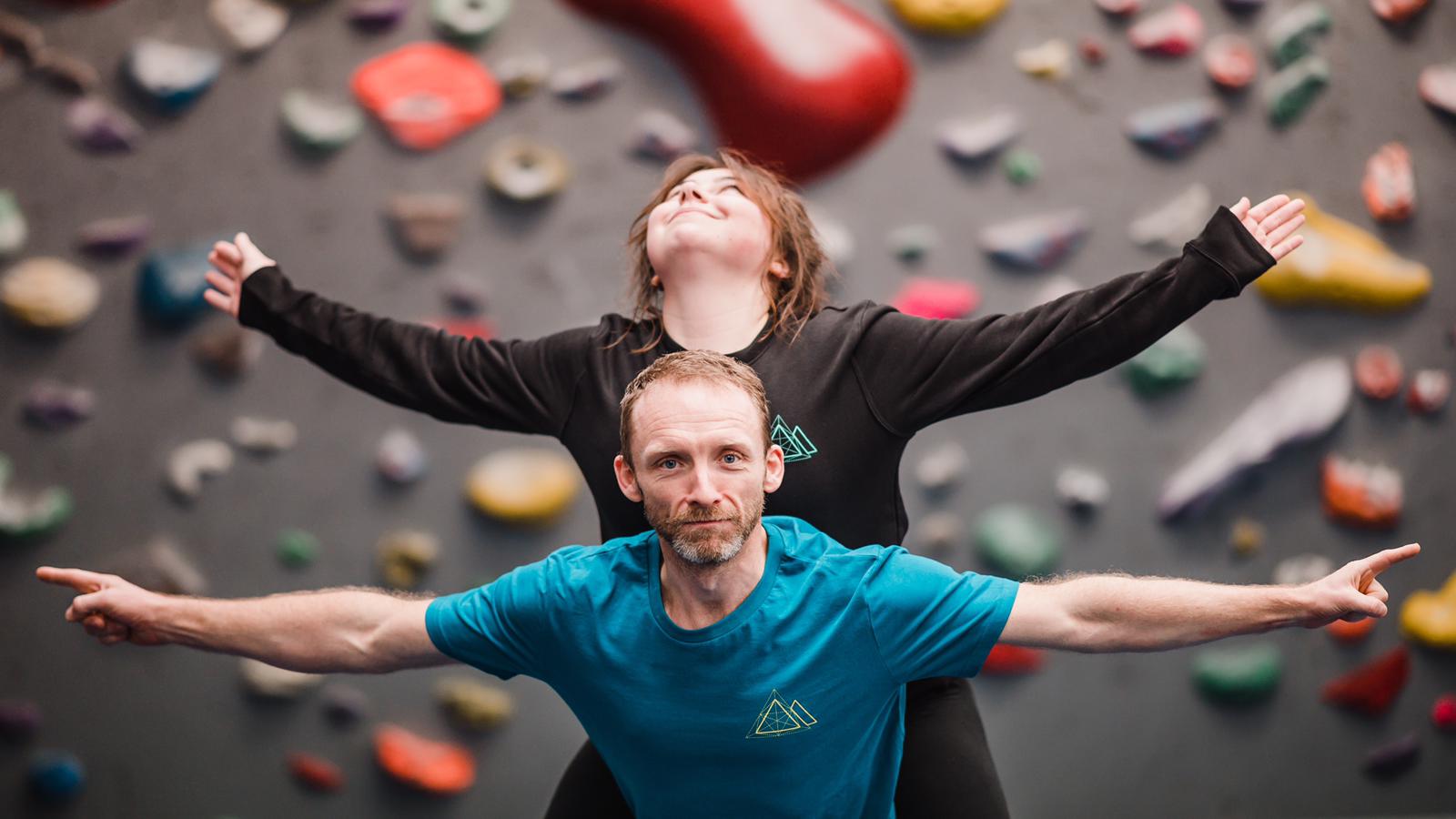 (Boss man Ged, and crew legend Cat, are rocking pieces from the Origins collection)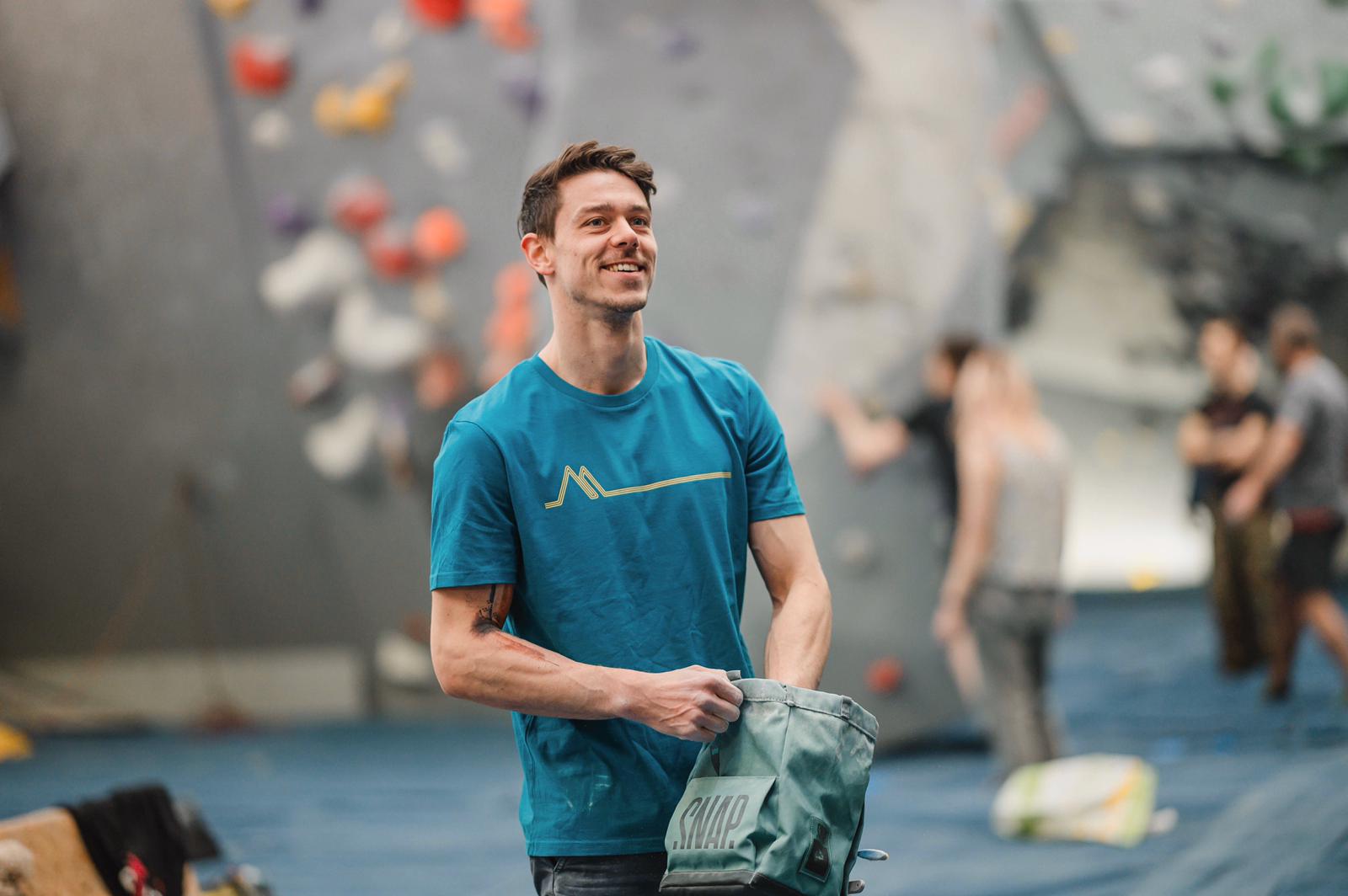 (Meanwhile, Dom is sporting one of our Flatline tees)
ON THE WALL
Some brands might tell you to live life "off the wall", but the Hangar community would rather live life on it!
The On The Wall line is the first in a series of super-exclusive limited runs (artwork to follow). Less than 100 pieces are available and once they are gone, they are really gone.
We will continue to work with local artists from each of our Hangar communities for future limited run clothing ranges. The lucky shoppers who get their hands on a piece with have something that's inimitably Hangar, but always surprising and unique.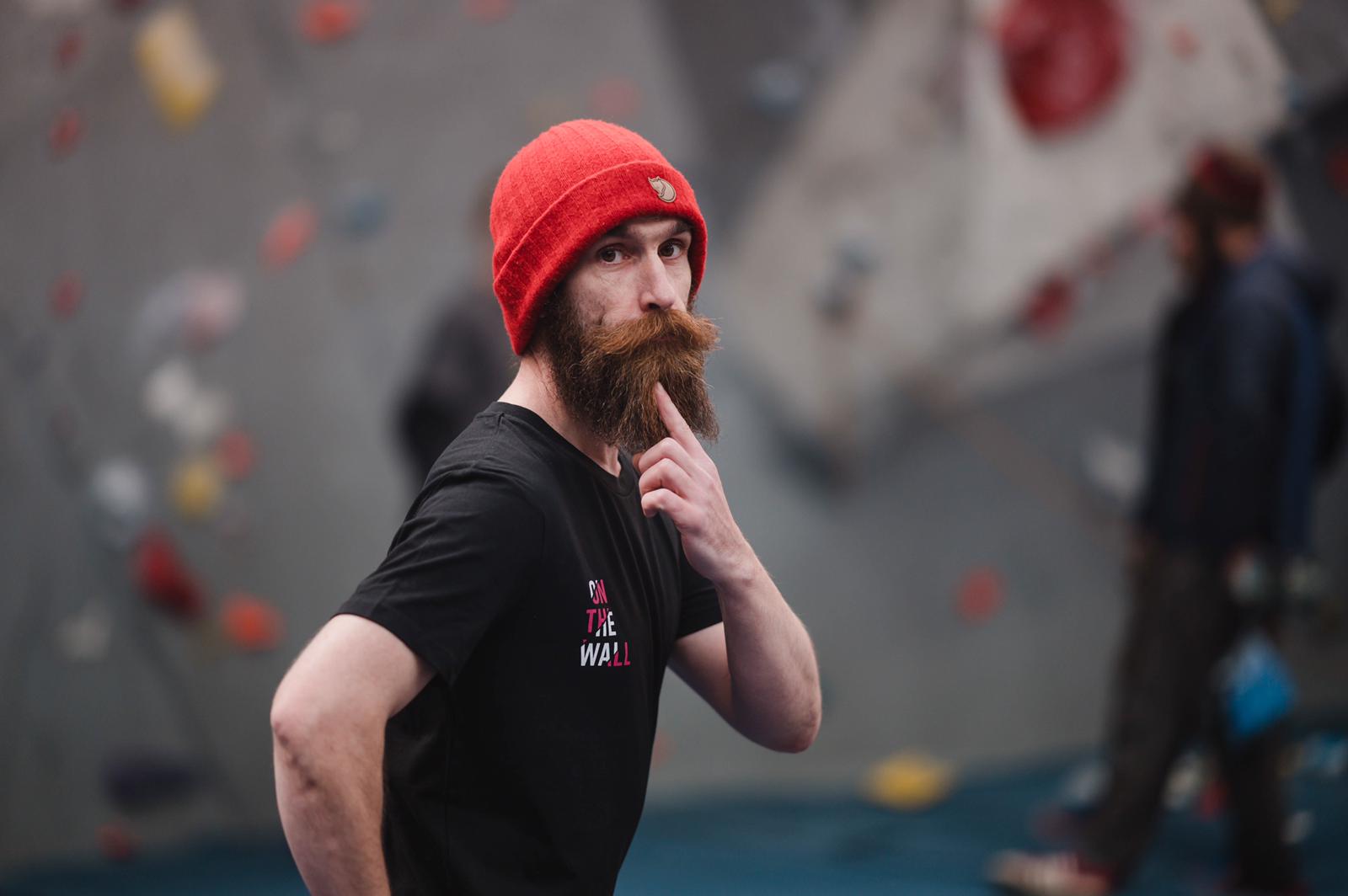 (Oz, looking cheeky, in our On The Wall t-shirt)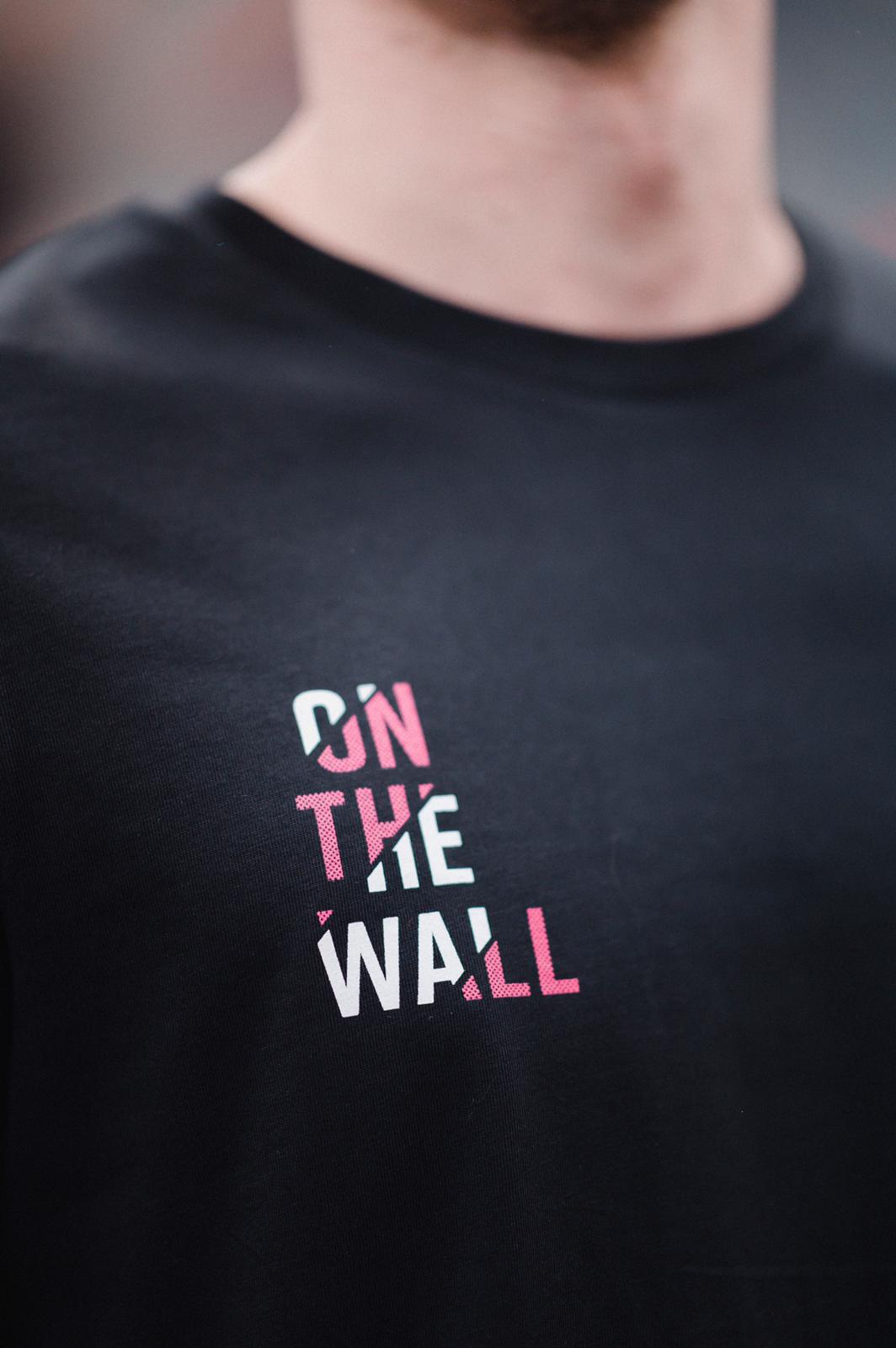 On The Wall is likely to be off the rails quickly. Don't miss out!
The Climbing Hangar brand apparel range can only be purchased from your local Hangar store, so head to the wall today and check out each of the brand-new pieces before they're gone.