Indoor climbing in Exeter, the TCH way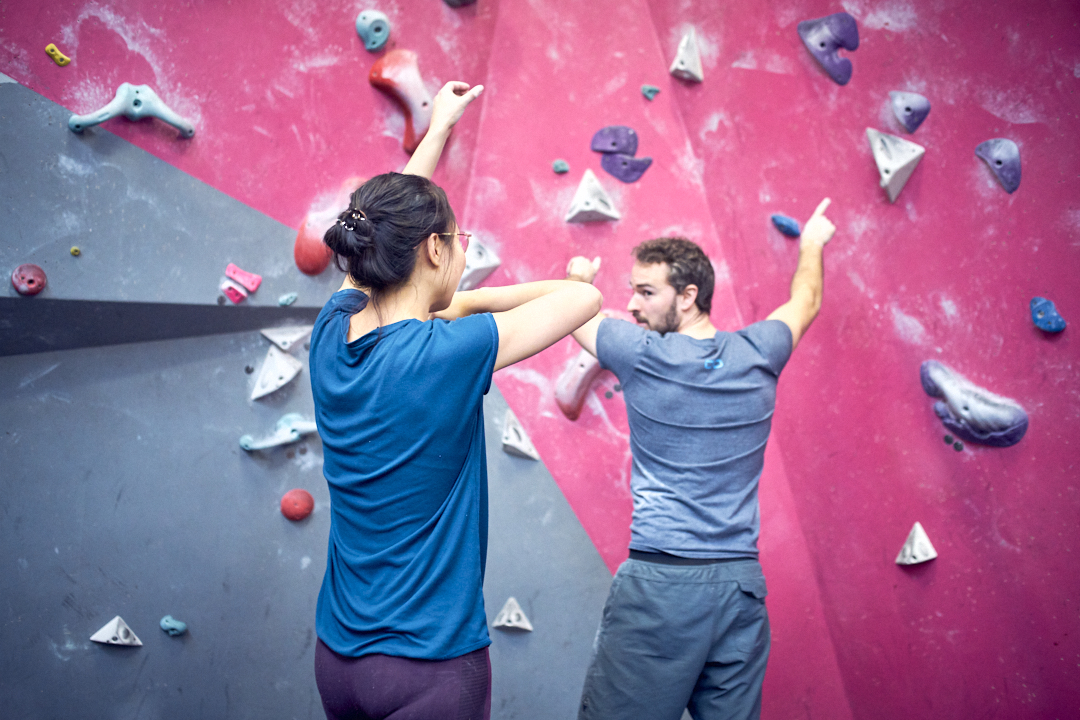 The Hangar is more than a climbing gym: it's a hub for your lifestyle and a community to become a part of. So come discover a new indoor project, hit the gym to take your climbing to the next level, or simply chill out with some mates at our coffee shop.
Looking for a pre-work power hour? We've got you covered. We reset every week, at every grade, and you'll never run out of things to climb. Plus, we open at 06:30am.
Looking to hide out for a rainy weekend? We've got you covered, too. Hundreds of climbs, a training and fitness area… oh and breakfast, lunch and dinner as good as your favourite spots on the South Coast.
Looking at your social life? We're going to host a variety of events, every month, from pro-climber talks and boot demos to socials, conferences and climbing comps.
The more you love climbing, the better you're probably going to get. That's why we're working hard to create a stacked calendar of things to do: to keep you psyched and climbing better than ever before.
Not just for big kids: our children's climbing wall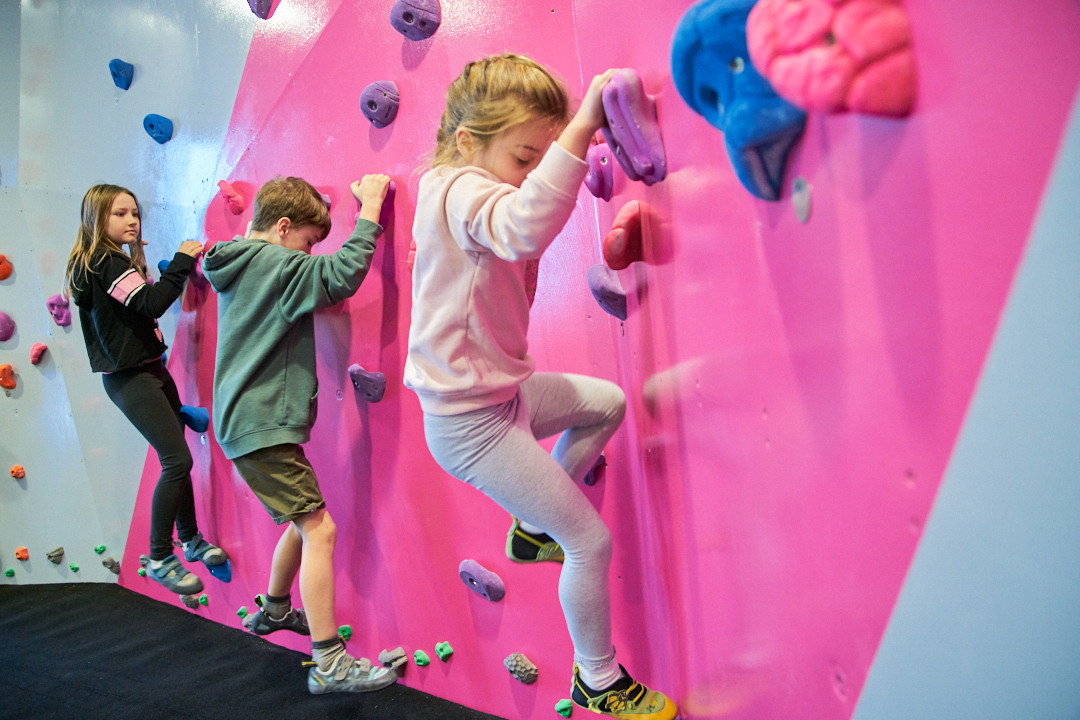 The Climbing Hangar is a gateway to a world of outdoor adventure and the perfect way to introduce children to the sport of climbing and a love of the great outdoors.
At TCH Exeter, we're building a dedicated kids climbing area, bursting with climbs especially for little monkeys. Like our adult wall, it will feature climbs ranging from easy and fun, to tough but just as fun, so no matter whether it's your youngster's first time, or they're already well on the way, they'll find something to make their day right here.
If they're really interested, they might even want to try out for our Hangar Squad and participate in comps all over the country.
Meanwhile, parents can have their fun, by climbing for themselves, or simply lounging in our big, comfy coffee shop.
Climbing, coffee and community, in the heart of Devon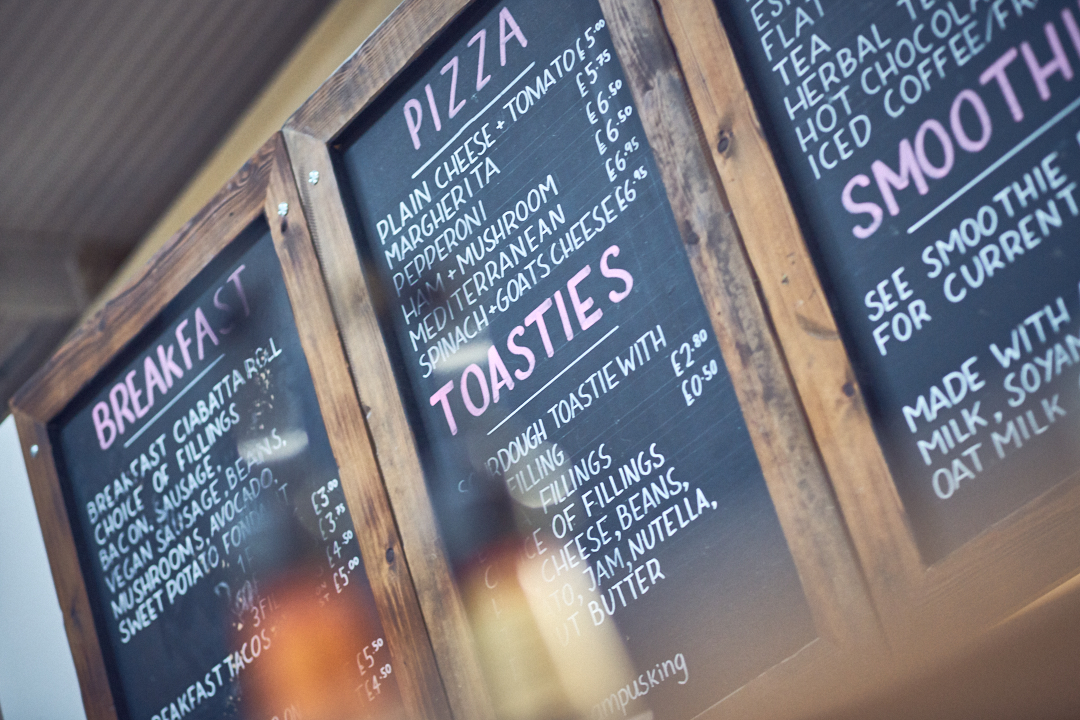 When our boss, Ged Mac, created the first ever Hangar, he didn't only do it with climbers, like our mate Shauna Coxsey, in mind; he thought about her non-climbing sisters too.
The Coxsey family followed Shauna wherever climbing took her, but as a result, their food and beverage options weren't great. And they were often less than comfortable.
With The Climbing Hangar, Ged wanted to create a place that young climbers could reach new heights, while non-climbing friends and family could indulge in real coffee and fresh food.
Now, the Hangar cafe has gone from strength to strength, with fresh loaves and sourdough pizzas baked right on site, along with a host of other treats and specials.
But we don't just want to feed the community, we want to support it, so your Hangar Exeter cafe will feature a variety of local brands and suppliers.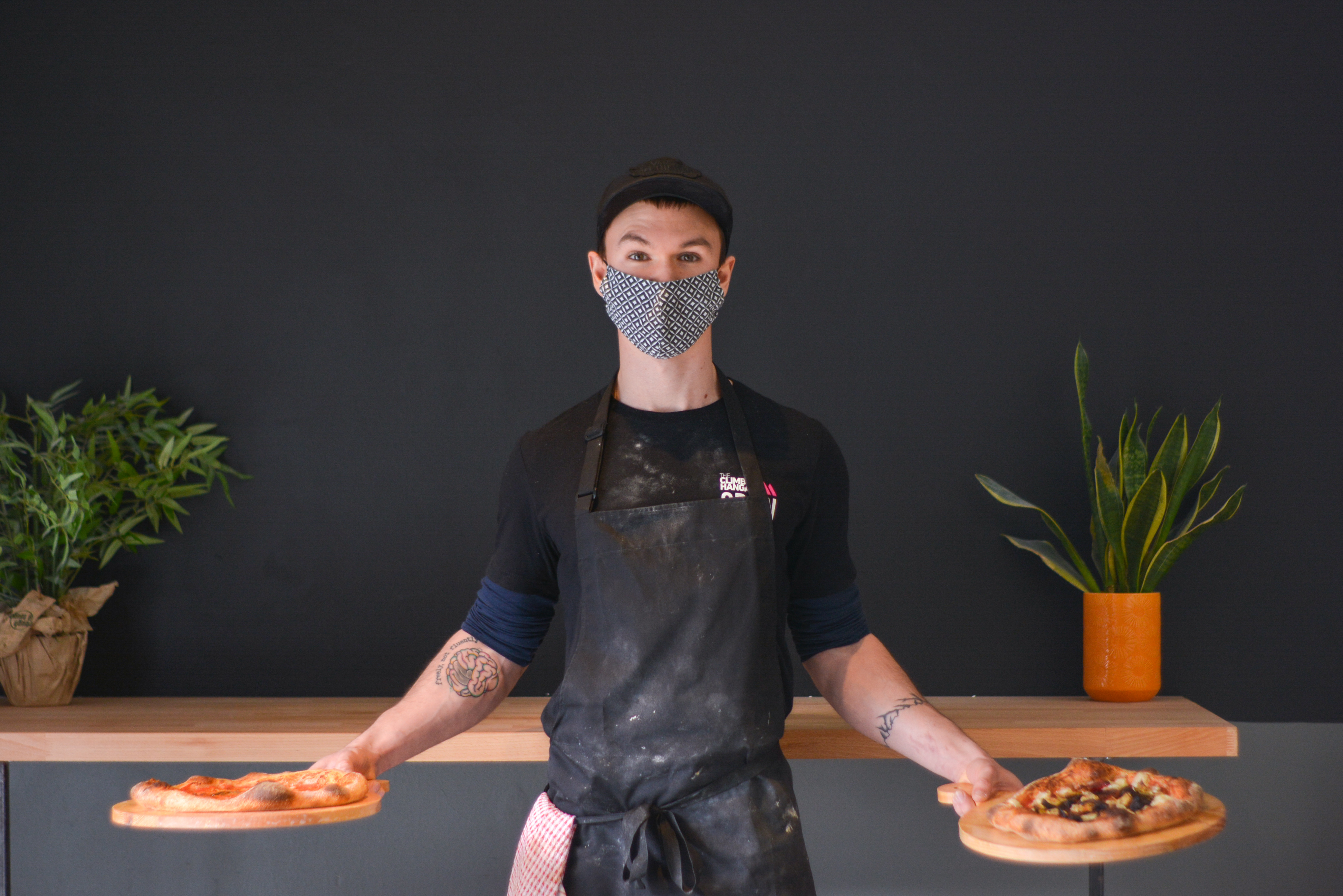 Stay up to date on The Climbing Hangar Exeter
Register for emails below and you'll never miss an update from Hangar Exeter. From progress pics and pre-opening offers, to giveaways and much more, the best way to ensure you stay in the know, is to give our TCH Exeter emails a go.