Circuit training and fitness classes for indoor climbing
Our HIIT classes can be a fun alternative to your sessions at the local gym, because they incorporate climbs from around the centre and they're highly sociable too.
Each Hangar venue around the UK offers its own range of climbing and fitness classes, so select your nearest Hangar and discover what is on offer.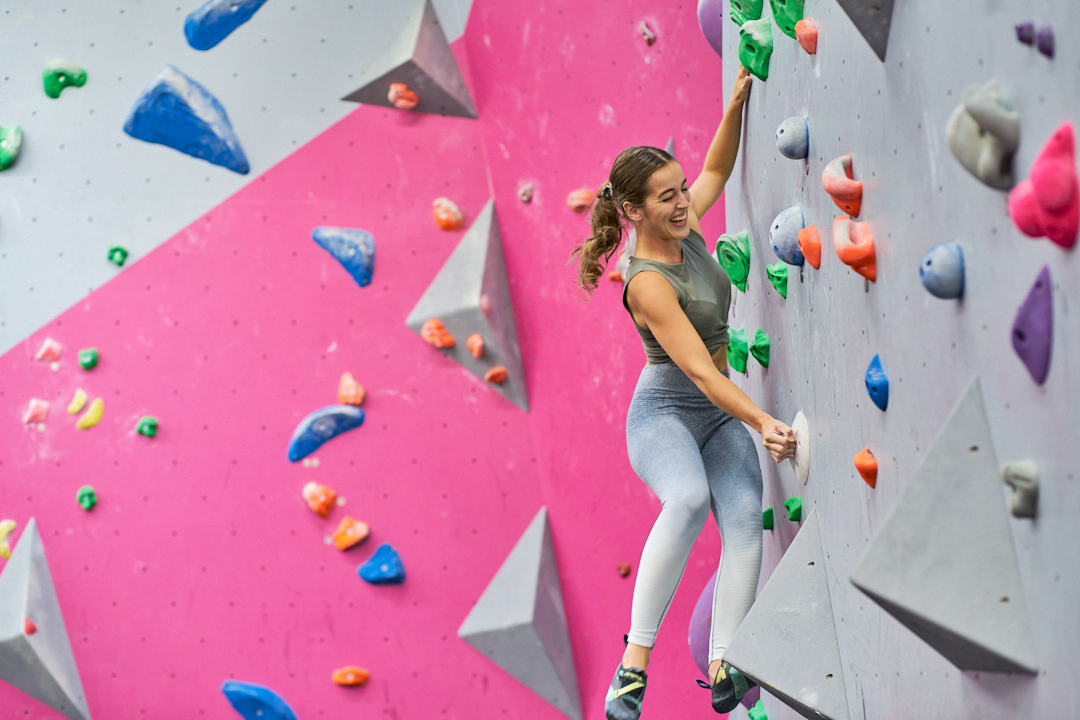 All of our circuit training sessions and gym classes are run by qualified coaches.
Many of our venues offer yoga classes or hybrid Climb Flex classes, like yoga but designed specifically to give you an edge on the wall.
Get fit. Get better at climbing. Have fun along the way.
That's fitness classes at The Climbing Hangar.
Skills to pay the bills
Not everybody is looking for an alternative to a gym class, some people just want to improve their skills. Why not explore our First Steps or Next Level classes?
These weekly group climbing sessions allow you to focus on all of the tools which take a climber from one grade to the next. It's also a chance to meet other local climbers at a similar stage in the game.