Membership freeze & Pay As You Go
WE WILL NOT UNFREEZE YOUR MEMBERSHIP TO THE CLIMBING HANGAR UNTIL YOU'RE READY TO COME BACK. 
This is really important and we wanted to get this across right off the bat. 
100% of visits to The Climbing Hangar must be booked in advance, whether you are a member or a Pay As You Go customer, but until you are comfortable to return, you won't pay a penny for a frozen Hangar membership. 
When you return, you will also receive a credit for 15 days of free climbing since our sites were closed before the end of the month of March. We'll make up for the lost time. 
If you aren't a member, you can still climb with us by purchasing a Pay As You Go session. If you've never climbed with us before, you'll need to book an induction, which will be carried out at the beginning of your visit.
You'll be able to book your climbing session on our website or use the Rock Gym Pro app.
Important:
Our venues in Liverpool Matchworks, London, Plymouth and Swansea are accepting bookings right now.
TCH Liverpool Sandhills (our original site) is closed indefinitely for key refurbishment work.
COVID-19 and Hygiene
Your safety, and the safety of our crew, has always been the most important part of everything we do. That's why we're increasing the number of cleaning stations available on sites and introducing some new rules.
All visitors MUST sanitise their hands upon entry
Social distancing guidelines must be observed (on the mat AND on the wall)
A one-way system through the centre must be followed
The use of liquid chalk is strongly recommended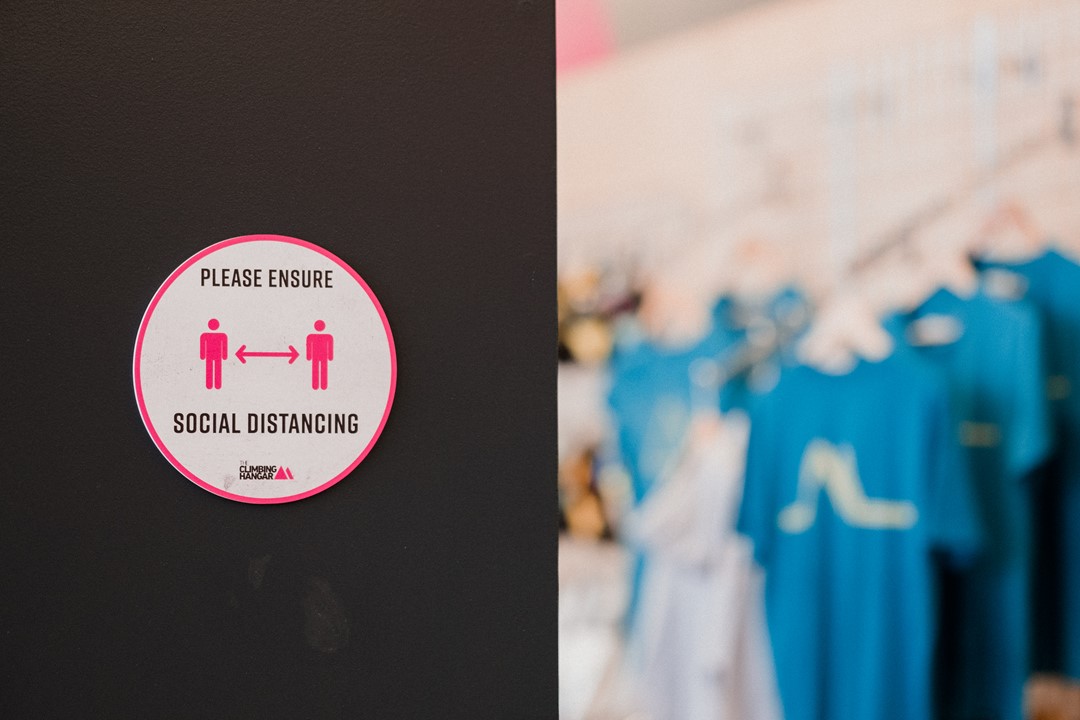 Before your visit
There are certain considerations you should make before visiting The Climbing Hangar.
BOOK YOUR CLIMB
In order to manage our building capacity, ALL VISITS MUST be booked in advance, via our website or via the RGP app.
Off peak climbers can also stay for longer: all off-peak sessions can last up to 3 hours, while peak time climbs are limited to 2 hours. That's 50% more time to have fun and crack a project.
It pays to climb during the day.
PEAK VS OFF PEAK TIMINGS
If you choose to come along off peak (up to 3:00pm on a weekday), you are welcome to climb and hang out with us for up to 3 hours.
From 5:00pm on weekdays and all weekend, sessions must last for no longer than 2 hours.
Regardless of timing, social distancing rules apply.
COME READY TO CLIMB
We need to limit the number of items you bring to the site, and require all visitors to come dressed in the clothes they intend to climb in.
FEELING POORLY? STAY HOME
If you are experiencing any symptoms of COVID-19, such as a fever, cough or shortness of breath, please remain home. You can cancel your booking for free at any time.
During your visit
COVID-19 CHANGES
Due to COVID-19 restrictions, certain facilities will not be available during your visit. You will not be permitted to use the showers and we cannot refill your water bottles in the cafe.
A maximum of two people will be permitted in changing rooms at any time and all belongings must be kept inside your bag, including any drinks.
The Climbing Hangar café will run a limited food and beverage service in the short term and WE WILL ONLY ACCEPT CASHLESS PAYMENTS. You will still be able to enjoy a selection of hot and cold beverages or cakes.
In addition, please be aware that no dogs will be allowed in any of the Hangar buildings - we hope to see our furry friends again soon, however.
ON THE MATS
There'll be some changes to your climbing experience too, with a one-way system to get around the mats, whilst maintaining social distance.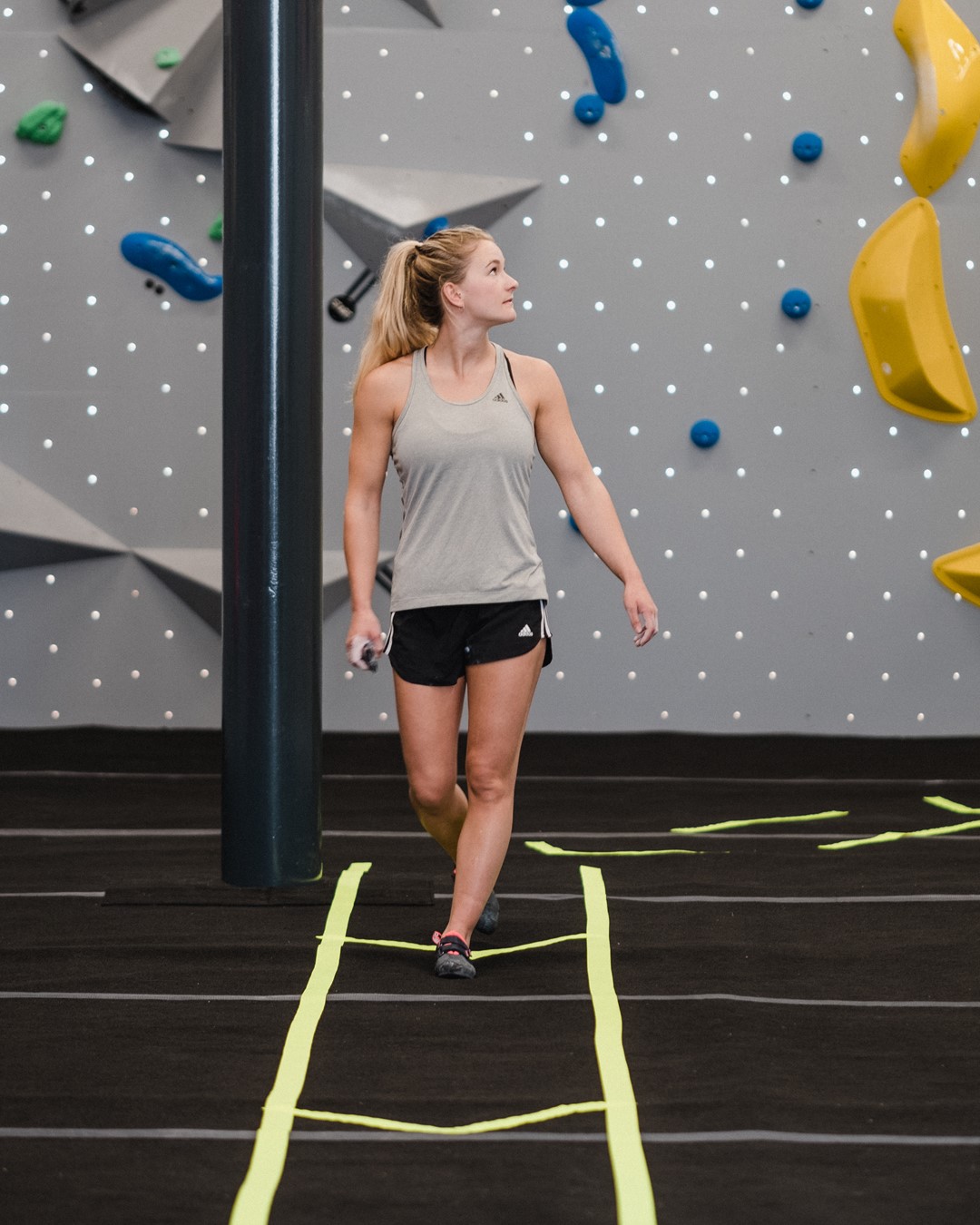 Classes and groups
We are temporarily removing our class timetable but aim to return to full service as soon as possible. In the meantime, parents are invited to book climbing sessions for their children. But we would ask families to limit the number of non-climbing visitors during their session. 
We continue to enforce a strict ratio of supervision (one adult per every two children). But as we have stated we are operating at a limited capacity, and every visitor that comes along to spectate will be taking a spot from a potential climber. So please be reasonable, and considerate of your Hangar community.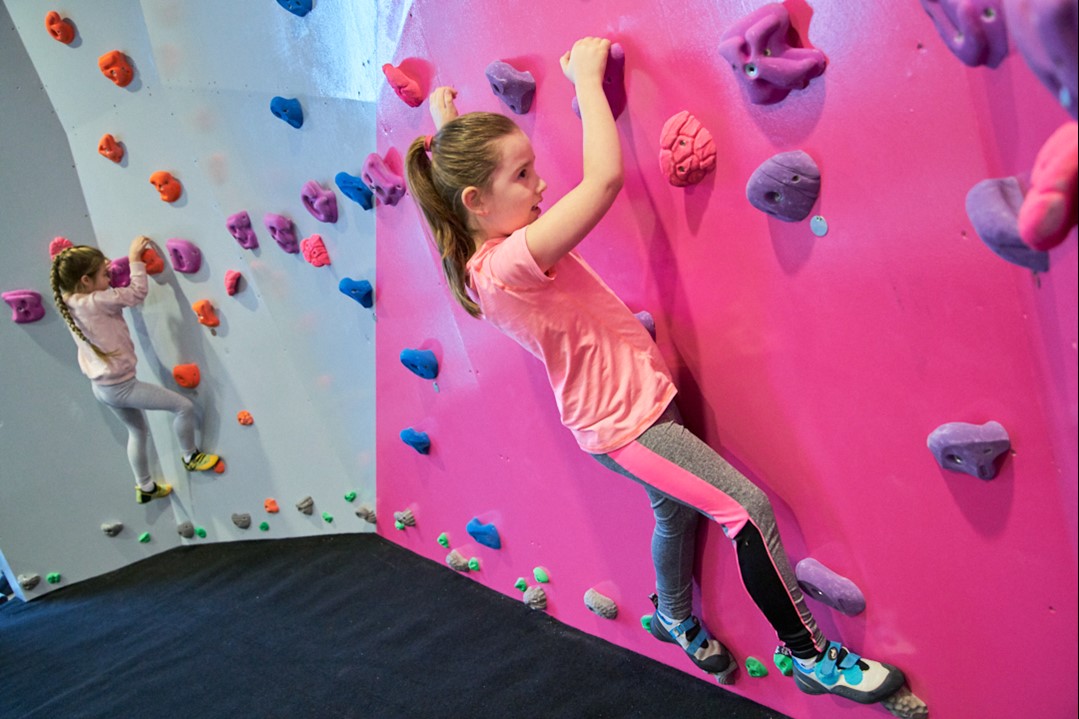 So what's next?
Stay tuned to our blog and social media channels for further updates.
If you have any questions or concerns, please don't hesitate to get in touch.
THANK YOU FOR YOUR PATIENCE
We're working around the clock to make the Hangar as safe as possible without losing any of the fun, excitement and camaraderie that visitors have come to expect. 
Booking is now available for Liverpool Matchworks, London, Swansea and Plymouth.